With a recent update to the Fleet Focus dashcam system, Quartix is happy to announce a range of new capabilities within our dashcam reports that will make this valuable add-on feature even more beneficial to your business.
In addition to having the option to install cameras in the front and the rear of your vehicles, the updates include: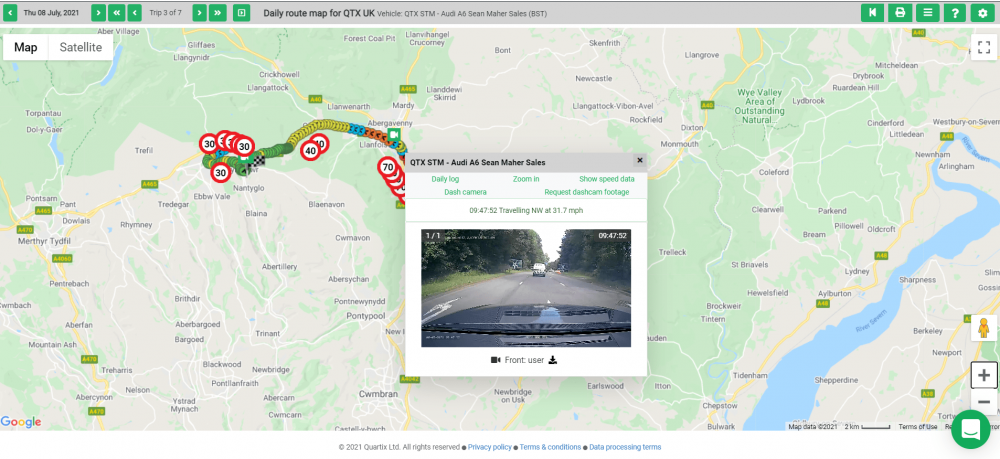 Driver footage – With the new dashcams duel lens capability, you will be able to see footage of both the road in front of your vehicle and the driver in the cab. If an accident impact is caught on camera, you can check to see whether the driver bears any responsibility, such as if they were on the phone or experienced any other distractions.
Automatic uploads – Certain events will always be recorded by the dashcam and uploaded to the server without you having to request them.

When the vehicle starts
When the vehicle stops
Impacts (from both the dashboard and the driver angles)
Moderate and severe acceleration, braking and cornering
Calendar of available footage – Located within the updated dashcam footage report, the calendar tells you exactly when there is footage available for you to request within the last three months. Days with available footage are marked on top of the screen, and the bottom bar graph shows the times of the day for which footage exists.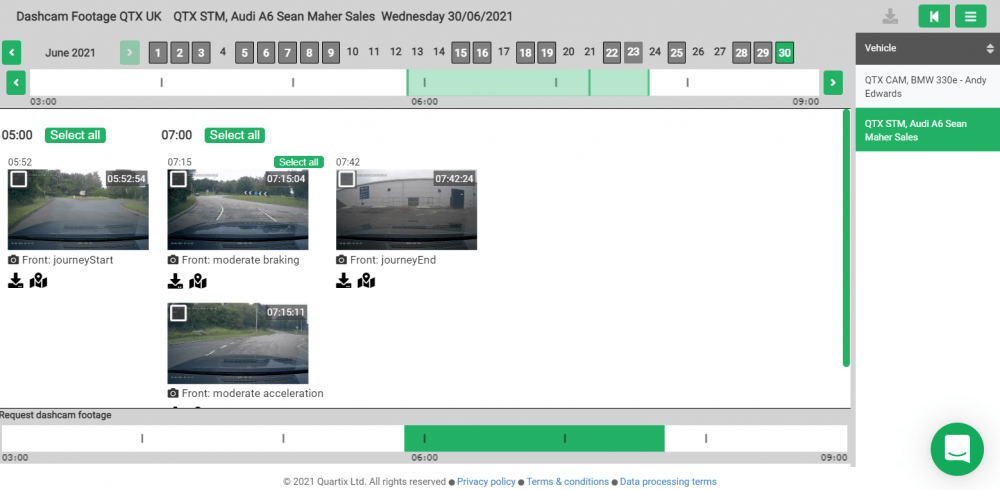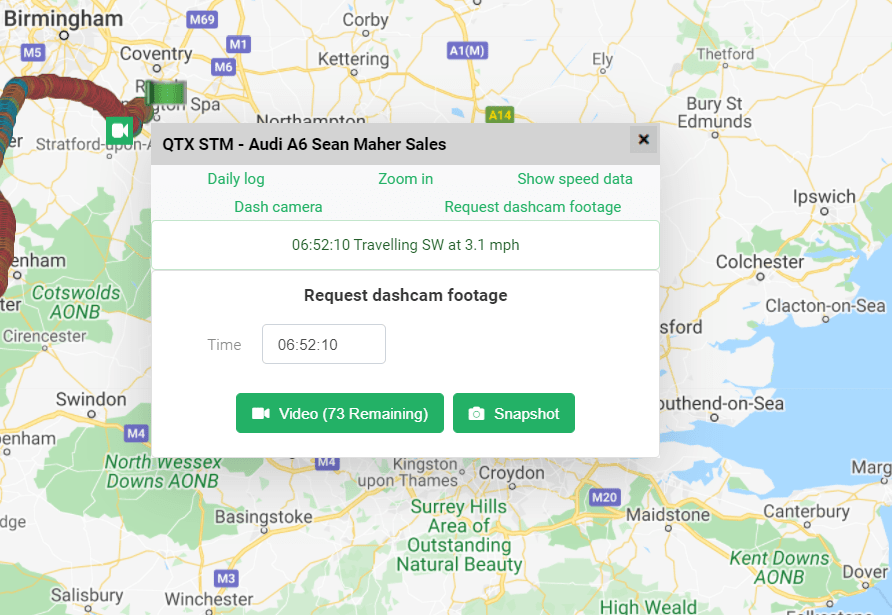 Snapshots – In addition to video footage, the camera also takes still images. Unlike video captures, there is no limit to how many snapshots can be recorded or requested. The number of video clips you can request depends upon your chosen camera plan—the request button will remind you how many video requests you have remaining.