Industry-leading telematics
Quartix has been manufacturing industry-leading telematics technology since early 2001. More than 20,000 companies now use our business vehicle tracking system and the tracking devices have been installed in 600,000 vehicles worldwide.
Quartix vehicle tracking offers a true end-to-end solution and is responsible for all aspects of product design from the black box telematics to the vehicle tracking reports arriving in your inbox.
The hardwired tracking device
The Quartix tracking devices have been designed for accuracy, robustness and high performance. The hardwired tracking device measures 9cm x 5.5cm x 2.4cm, and weighs just 90g.
The unit is completely hidden from view following installation which typically takes just 30-40 minutes.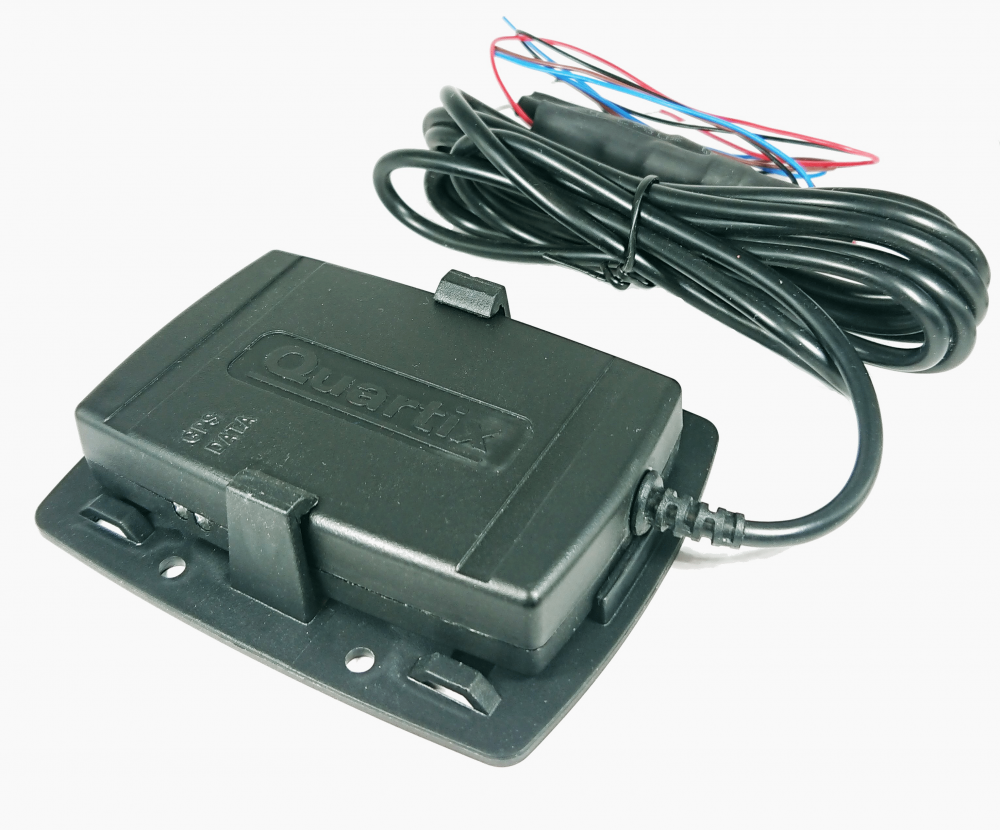 Key features:
High-sensitivity GPS receiver, providing second-by-second vehicle tracking
Wide operating voltage range – from 8v to 30v
Optional general purpose digital inputs for monitoring (such as emergency door opening, tailgate lift or warning light switch)
Optional driver identification using iButton tag input
Battery voltage sensing for tamper detection
Accelerometer for sensing and recording impact data
Measuring just 90mm x 55mm x 24mm , weighing only 90g, the unit is completely hidden from view following installation
The simple three wire installation typically takes just 30-40 minutes, the unit is supplied with a mounting plate for fast installation
Compatible with both 12V and 24V vehicle systems without modification (includes internal wireless and GPS antennas)
Fully compliant with EMC, mobile communication standards and safety legislation
Enclosure made of UL94 V-0 flame retardant material and assembled in ISO9001 certified manufacturing facilities
The Quartix vehicle tracking system helps businesses cut costs and improve productivity every day. With our wide range of plans and vehicle tracking devices, we provide commercial fleet tracking for cars, vans, coaches and trucks throughout the UK, the US and Europe. Our reports and dashboards enable businesses to coach drivers on safer and more economical driving behaviour, make sense of business mileage and elevate operational efficiency. 
Quartix installation options
Quartix offers a wide range of vehicle tracking installation options, including self-install tracking devices that can be easily moved between vehicles. See our installation options to decide which device types best fits your business needs.