Bad driving habits can have a significant impact on the costs of maintaining your vehicles. Whether it's from increased wear and tear or the heightened chance of serious accidents, poor driving can end up costing your business a lot of money.
The risk of speeding
Controlling speed is one of the most important ways to improve driver performance and protect vehicles. Speeding affects driver performance by increasing wear and tear on the engine and tyres, leading to costly maintenance bills.
"Anyone going a mile over the speed limit is breaking the law, so we are serious about looking at speeding," says Jerry Hughes of TXM Plant Hire. "But we correlate to it to driving time, too–was it an instance of over-taking or were they speeding consistently? The absolute key to this is data, making sure we have reliable data from our vehicle tracking system."
In addition, speed increases the chances of road accidents that can result in damage to vehicles or injury to passengers. Insurance premiums can also be driven up due to speed-related incidents. By controlling speed, drivers can improve their personal safety while protecting your vehicles and your company's bottom line.
"If a driver is involved in an accident, it's not only a huge worry for us, it's also incredibly costly for the business," says Matt O'Conner of John O'Conner Grounds Maintenance. "Safe driving is a part of our cost saving agenda."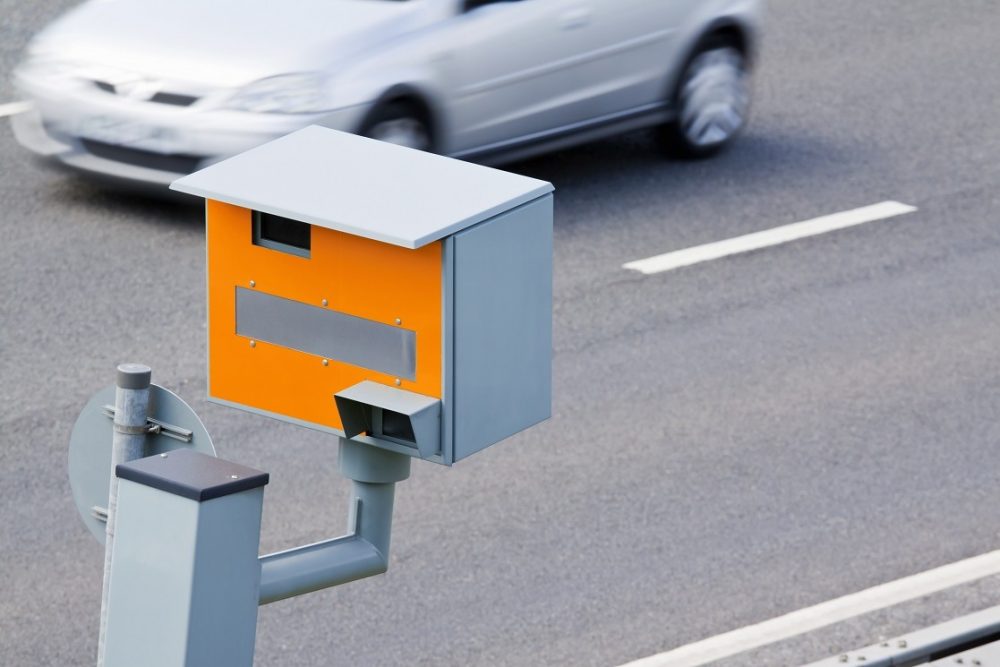 Braking and acceleration
Poor driving habits inflict a great deal of wear and tear on a vehicle over time, especially one that travels for many miles every day. Another prime example of a poor driving practice is harsh braking and/or acceleration, which can cause damage to your tyres and reduce their lifespan.
Recent statistics show drivers who applied their brakes with caution incurred tyre costs averaging £172 per annum, whereas drivers who habitually braked harshly saw tyre costs around £283 per annum. Throughout the life of a vehicle, this particular driving habit could cost a business thousands of pounds. Monitoring how your drivers are braking and accelerating can help you keep tyre maintenance to a minimum and reduce the risk of expensive accidents.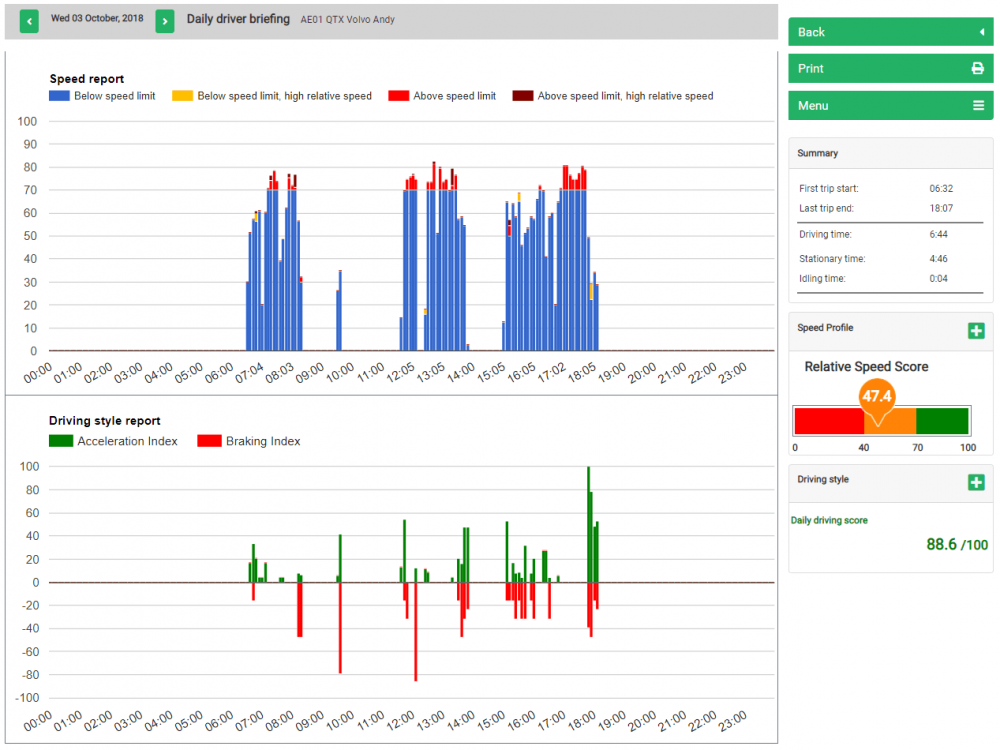 How vehicle tracking helps improve driver performance
Vehicle tracking provides an invaluable insight into driver performance, enabling daily analysis and individual driver performance reports. With this data, you can identify and correct bad behaviours. This will not only improve driver safety, but also reduce the cost of associated wear and tear. Having a good tracking system also allows you to really understand the circumstances behind incidents of poor driving performance.
"Whenever there is an incident of speeding or accident, we can look at the whole event through the live tracking map and the Street View. We know what the circumstances around the event were, so we know how to train our staff to keep it from happening again," says Bob Stokes of South Staffordshire Plc. "Our drivers know that the managers receive their driving reports every week. We focus on drivers who have been flagged as 'red' in the driver behaviour reports and we match this with vehicle maintenance analysis, looking at excessive tyre and brake wear. It's been a really effective way of encouraging them to drive better and safer."
The Quartix vehicle tracking system compiles a daily driving score for each vehicle and/or driver. The daily driving score is based on their driving performance, of which speed is a factor. These scores are colour-coded and make it easy for you to see who is driving well and who needs coaching.
"We've seen around a 20% improvement in driving style across the fleet," says Karl Davidson of St Austell Brewery. "Since using vehicle tracking, our drivers are now in the 80-100 driving score range, which is where we wanted to be. We're doing daily briefings with the drivers and they can easily see how their driving style has improved."
"Quartix driver behaviour reports have saved us £160,000," says Scott Logan of W J Road Marking. "A 12% improvement in MPG and reduced CO2 emissions, plus fewer vehicle breakdowns and far less workshop hours. Results like these are precisely why we use telematics."
At John O'Conner Grounds Maintenance, the team used the Quartix driving style data to investigate whether poor driving scores correspond with higher fuel costs and higher repair costs. The answer was a resounding "yes." A driver with good speed scores totalled £1,200 in fuel consumption, £96 in workshop repairs and just 1.5 hours of workshop labour time over a three-month period. In the same time, a driver with a poor Quartix speed score, covering similar mileage, used £150 worth of extra fuel, cost the company an extra £2,120 in repairs and incurred an astonishing 29.5 hours of workshop labour.
It's clear that monitoring driver behaviour can help to reduce the costs associated with vehicle maintenance, as well as reduce the risk of accidents. It's a win-win situation; When drivers are aware of their driving patterns, it allows them to become safer drivers and to preserve their vehicle's health in the process.