Did you know...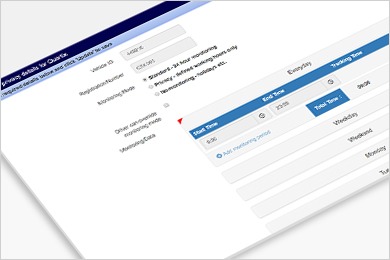 Our tracking now has privacy controls
For greater privacy, you can decide exactly when your vehicles are tracked, even if your tracking needs are different on every day of the week.
Editable Registration Numbers
Changing your vehicle's registration on the Quartix system no longer requires going through our support team. Now you can adjust the registration numbers on all of your vehicles yourself.
Log on to Quartix
Go to the Configuration menu
Select "Edit Standard Vehicle Details"
Choose the group or vehicle you want to change
Rewrite the registration number and save