Vehicle tracking devices: How are they installed?
Quartix offers three types of vehicle tracking devices, all with slightly different installation processes, giving you the flexibility to choose which installation will suit your business.
The hardwired Quartix tracking device is usually installed by a trained engineer. Although this is a quick process, it does require a small amount of vehicle downtime while our installers come on site to fix the devices into place. We also offer guidance on how to install this yourself.
If you would prefer a simple self-install option, Quartix has two easy-install devices that are a less permanent fixture and can be moved between vehicles at your convenience.
Hardwired vs simple self-install vehicle trackers
Hardwired vehicle tracker
An engineer can visit your site and handle the installation

Vehicle down-time is scheduled while the trackers are fitted

Device is completely hidden from view

Tamper detection

Device is soldered into place

Driver ID key fob compatibility

Tailgate lift & emergency door warnings
Simple self-install vehicle tracker
Easy-to-follow installation guides and videos

Less vehicle down-time needed for installation

Device can be removed with ease

Easy to switch between your vehicles

Access to the standard system features
Which vehicle tracking device is right for your fleet?
Establishing the physical requirements of your fleet will help you choose between the three types of devices available with Quartix. A good place to start is considering whether you would like your tracking devices to be hardwired into the vehicles or if you need the flexibility of a self-installed device.
Some points to consider are:
What types of vehicles make up your fleet?
Depending on the types of vehicle that make up your fleet, the hardwired tracker may be better suited. Our self-install vehicle trackers are suitable for cars and vans, whereas the hardwired device is compatible with all vehicle models.
Are your vehicles driven by multiple drivers?
Our hardwired vehicle tracking device is compatible with Driver ID key fobs to help you separate the journeys made by different drivers in the same vehicle.
Are your vehicles leased?
If you will need to move your tracking devices from one vehicle to another on a regular basis, our self-install vehicle tracking devices could be the most portable and practical option.
Do the vehicles have additional equipment like tailgate lifts or emergency doors?
Several additional features are available with the hardwired vehicle tracker, such as alerts for emergency door openings or tailgate lifts. If you would benefit from these features, you may decide on our engineer installed tracker.
Hardwired vehicle tracking devices
The Quartix hardwired vehicle tracking device measures 9cm x 5.5cm x 2.4cm, and weighs just 90g. The unit is completely hidden from view following installation, which typically takes our trained installers 30-40 minutes.
Once installed by an engineer, the hardwired device is extremely difficult to tamper with. It also gives the option of additional functionality, such as driver ID key fob readers and warnings for tailgate lifts.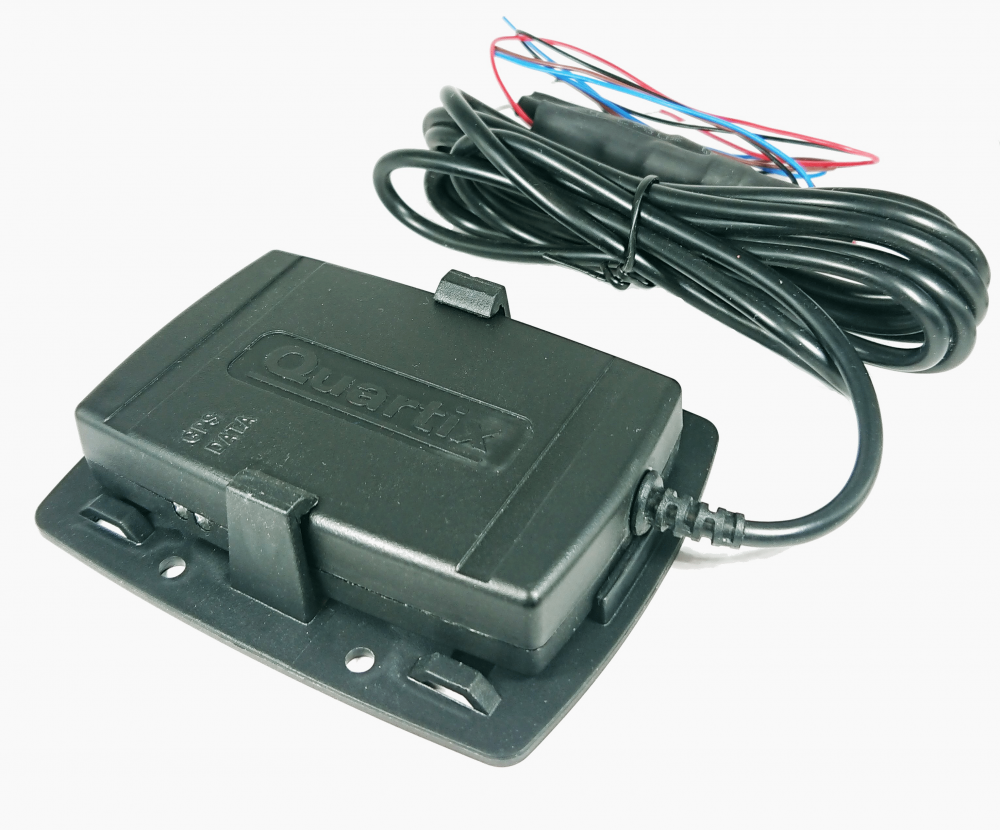 Self-install vehicle trackers: The flexible option
For customers who require their tracking devices to be moved from one vehicle to another on a regular basis, self-installed devices are the most practical option; they are portable and require no installation appointment to get started.
Quartix offers two different self-install tracking devices, each one providing the same live tracking and basic reports as the hardwired unit, but without the specialised features. Learn more about our self-install device options below.
Connect & Track self-install vehicle tracking device
Connect & Track is a simple and discreet self-install vehicle tracking option. Simply attach the device's two wires to your vehicle's battery, and in minutes you can access the telematics data for any journey that the vehicle makes.
It's easy to switch Connect & Track devices between vehicles yourself, making it the perfect choice for temporary contractors and businesses using leased vehicles. The device can be used for all types of light, medium and heavy good vehicles.
Key features of Connect & Track:
No engineer required
Device is secured out of sight
Simple over-the-air upgrades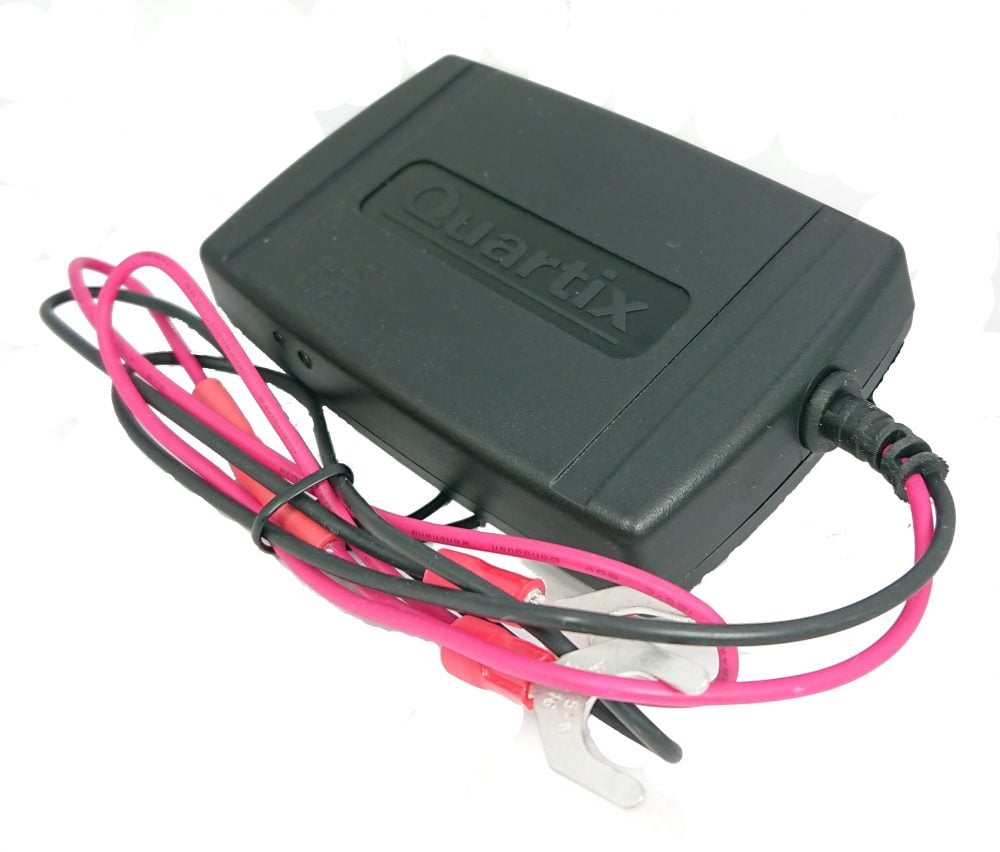 Plug & Track self-install vehicle tracking device
Quartix Plug & Track is an OBD self-install tracker ideal for those who may require a simple and fast way to switch devices between vehicles.
The Plug & Track plugs straight into the OBD port; ideal for vans and cars and especially convenient for fleets with leased vehicles.
The key features of Plug & Track:
Quick and easy over-the-air (OTA) firmware and support upgrades
Lots of storage space