Vehicle tracking at your fingertips
Vehicle tracking from Quartix lets you see your business' vehicles and drivers in real time using any internet-connected device. No need for additional software – everything is accessed over the web.
With our Google-backed vehicle tracking map, you can access all your vehicle and driver information, timesheets and daily route maps.
Pinpoint location of vehicles
Follow them on Google maps
Analyse daily activity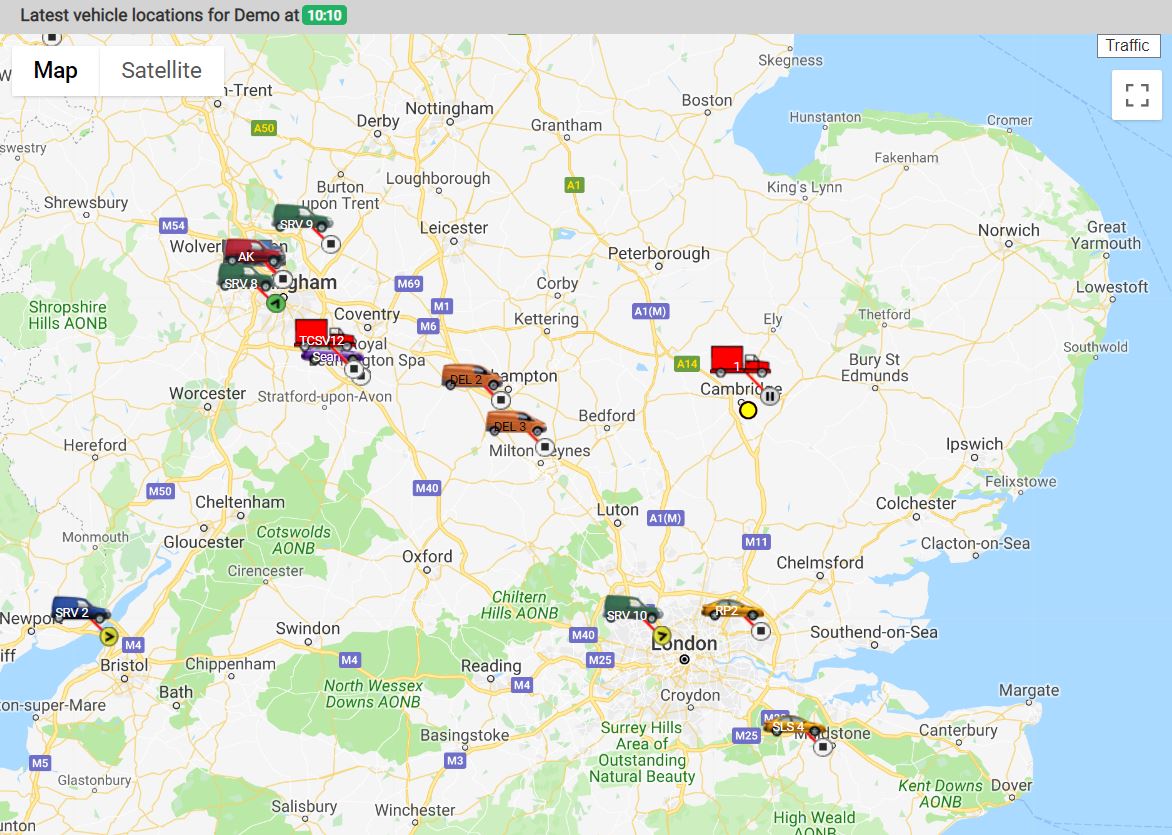 Quartix vehicle tracking does the hard work of analysing your data and generates simple to use reports. Everything can be accessed on the web and our system includes a wide range of vehicle tracking reports, helping you identify your best drivers, make sense of mileage and fuel costs, and remove regulatory paperwork headaches.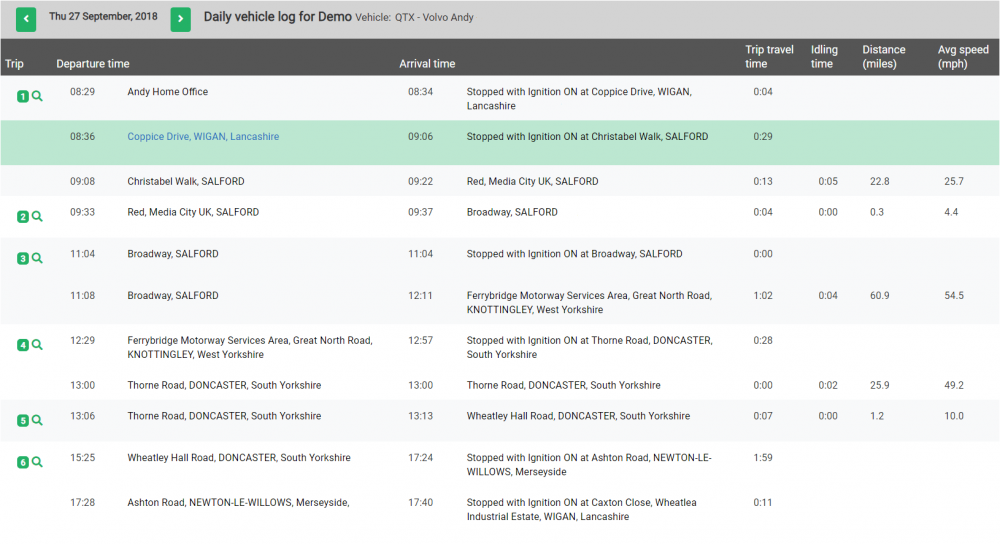 Daily vehicle logs
Identify where stops were made and what time jobs or deliveries were completed. Driver logs show all individual journeys on a given day, with 'start' – 'finish' times, distance travelled and idling time for each trip.
Adjustable level of detail to suit your needs, for example, stops with ignition on and short movements around a site can either be shown or filtered out.
Custom Location Names and Job References – adding your own custom address location names is easy to configure. These names replace the street addresses on your customised reports, making it easy to identify sites that your vehicles visit regularly.
Links to locations and routes – clicking on any place name takes you to the location map, and the magnifying glass next to each trip takes you straight to the daily route map for that trip.
Daily vehicle route maps
Quartix vehicle tracking shows you all the journeys and routes taken on a day, with each way-point marked for direction and speed. Create your own 'custom locations' for regular customer sites to quickly see driver routes are within proximity of these locations. Click on the way-points for more detail on speed or zoom to exact location using Google Street View.
The parts of the route where the national speed limit was exceeded are clearly displayed by indicating the national speed limit sign.
Zoom into those locations or hover over the way marker to see actual speed versus speed limit.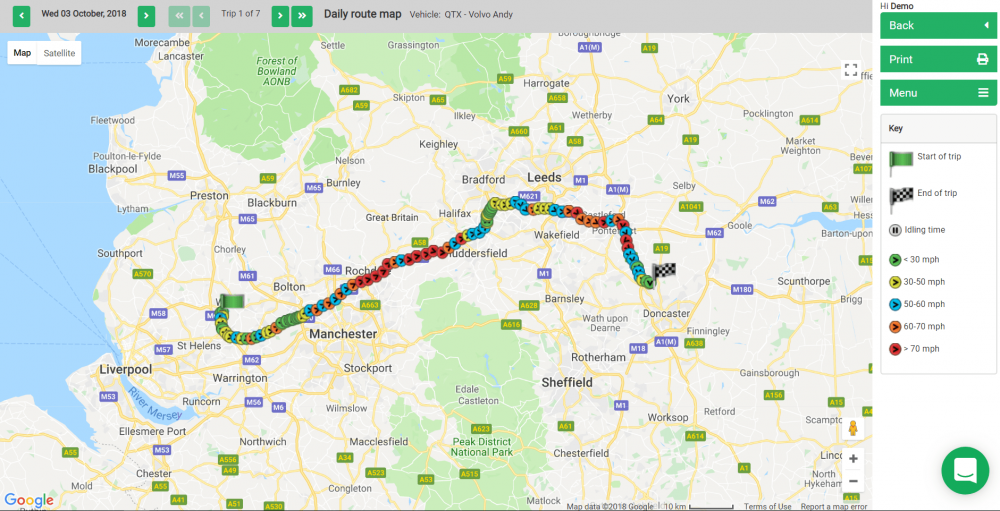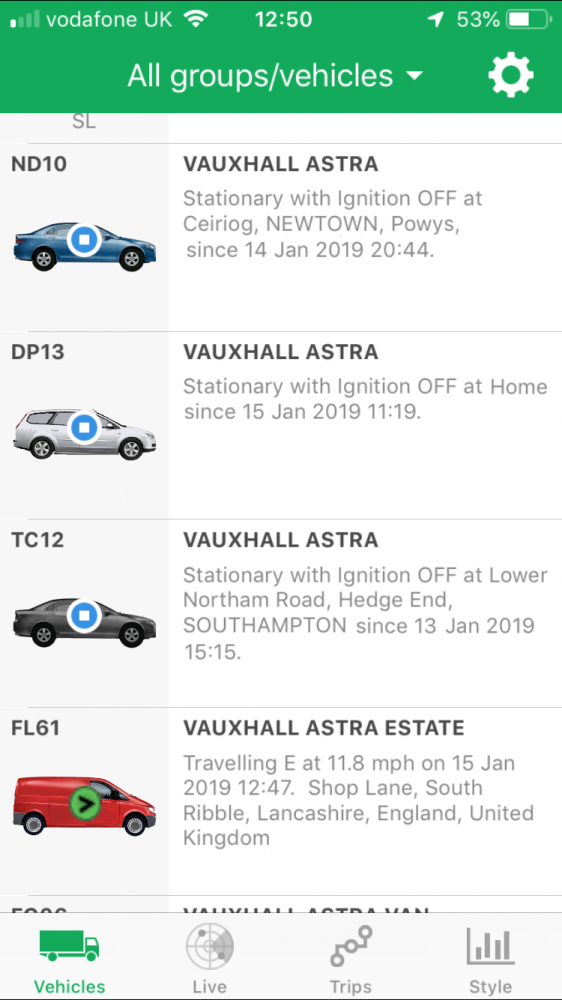 Mobile app – vehicle tracking on the move
View the real-time location of vehicles when you are out of office, and access driver route maps and driver behaviour while on the move. You can also allow individual drivers to access their own driving style reports via the app – without giving them access to all drivers' information.
Reports available on the move:
List of all registered vehicle and current status (e.g. Ignition OFF or travelling at 41.6 mph)
Live tracking with latest location in real time
Trips showing day by day trips of the past 6 months
Driving Style showing acceleration and braking
The Quartix vehicle tracking mobile app is free to download for all customers.
Try Quartix vehicle tracking now
See how Quartix will work for your business with our free demo.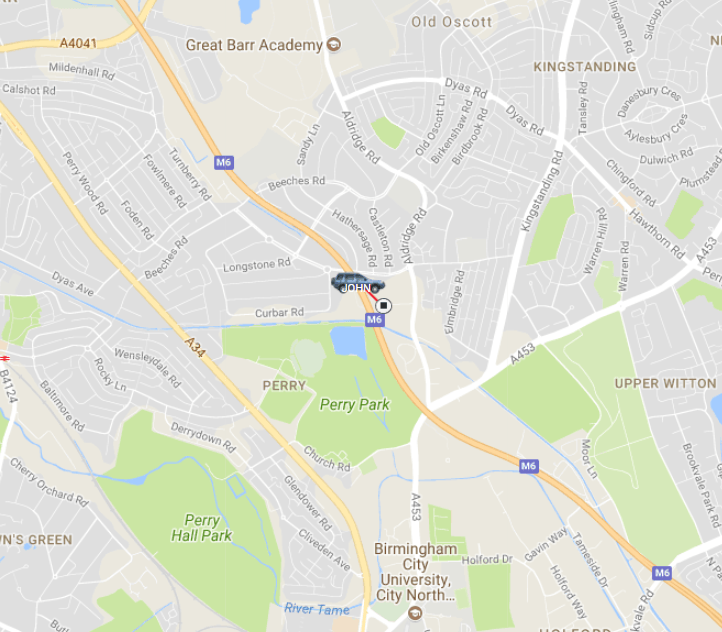 Track the live position of vehicles

Review historical tracking data

Receive detailed driving style reports

Check driver league table positions

Get alerts for unauthorised moves