Quartix vehicle tracking provides a complete suite of tools to help you successfully manage your vehicles, ensure driver safety and improve your bottom line. Everything is accessible over the internet, so no additional software is needed to get you up and running. The system makes it easy to analyse your vehicle tracking data and generates simple to use reports, helping you identify your best drivers, make sense of mileage and fuel costs, and reduce administrative tasks.
Complete visibility of your vehicles, 24/7
Quartix vehicle tracking lets you view the live location of your vehicles, at any time, from any device. Demonstrate maximum efficiency using our real-time GPS tracking maps and postcode lookup feature; Respond quickly to customer enquiries and divert the closest vehicle to a job.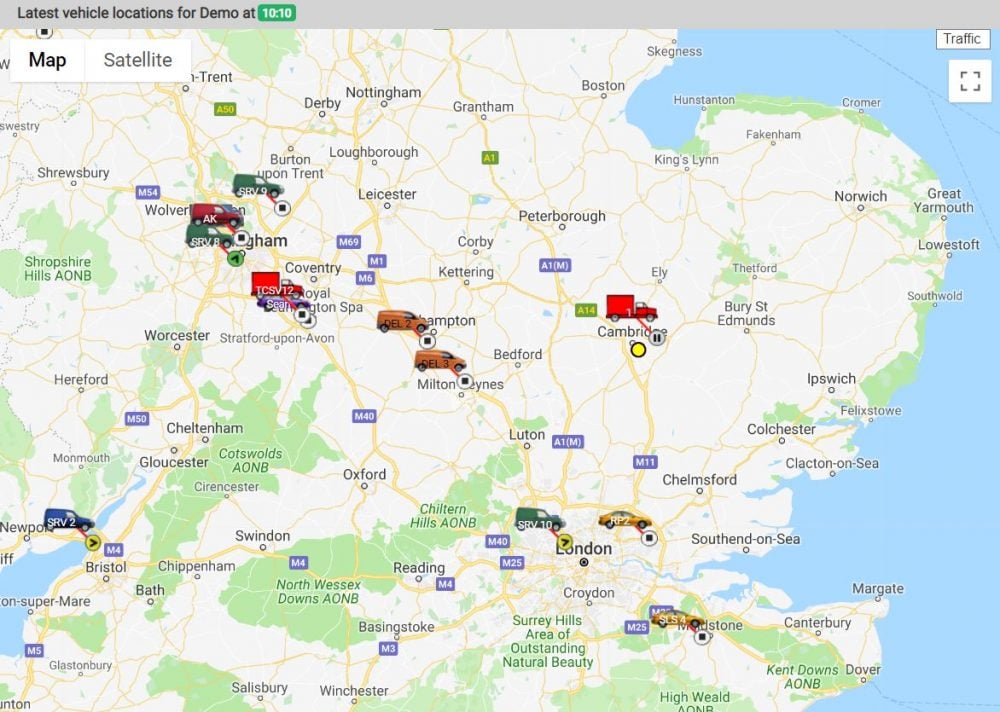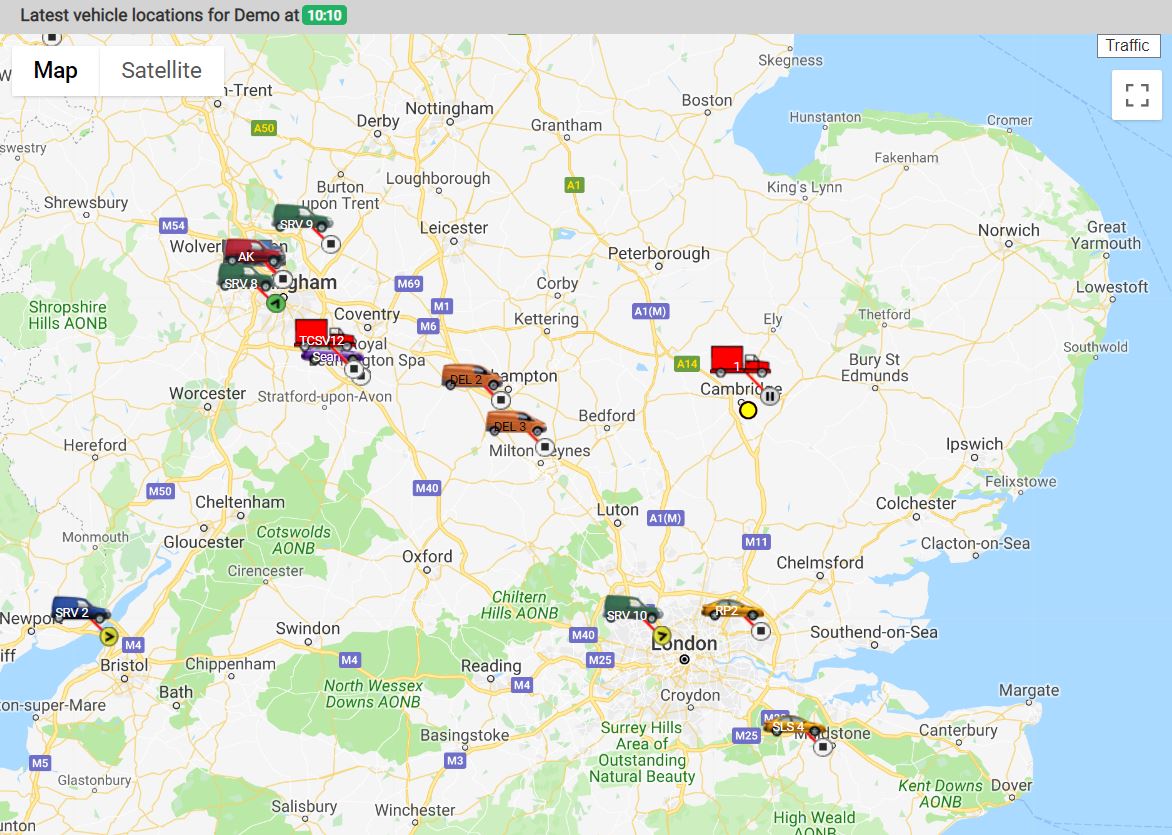 Quartix vehicle tracking provides a record of all journeys made, with start, finish and idling times for each trip. Route maps show you the exact routes taken and the speed of the vehicle at each waypoint; A simple click displays these in Google Street View to give you a similar view to the driver.
You can even label frequently visited locations and assign your vehicles custom icons for easier identification on the vehicle tracking map.
Locate your vehicles 24/7

Stay informed of your drivers' activity

Find vehicles nearest to a postcode

Record all journey details and routes taken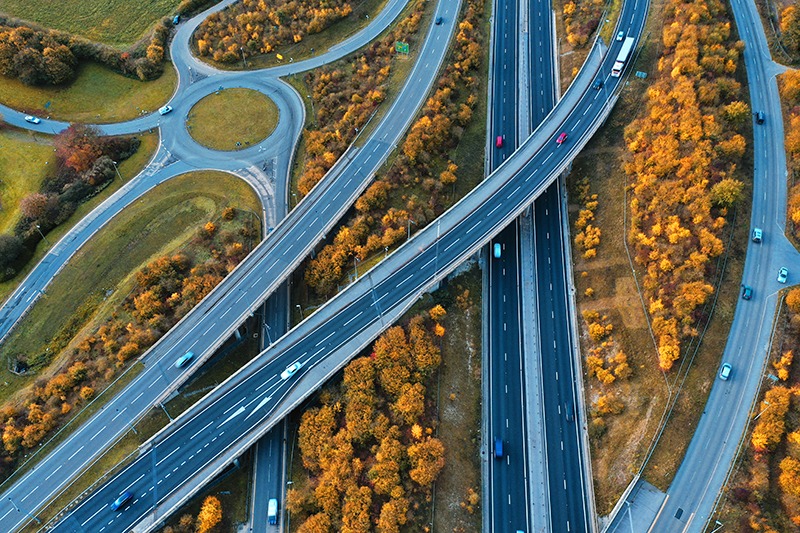 Richer information can be added to the route map, should you wish to integrate dashcam footage of the journeys your drivers make.
Quartix live vehicle tracking map features: Learn more
Get vehicle tracking activity logs straight to your inbox
Stay informed with our driver logs, vehicle logs and trip reports. Quartix vehicle tracking provides reliable data that can not only help you identify where to make savings; You will also have proof of where you vehicles were at certain times, when visits were made and how long drivers spent at a location.
You can specify the information you would like to see in the vehicle tracking system and schedule these reports to be regularly mailed to your inbox in a simple Excel format.
See your fleet's total mileage, driving hours and idling time over any period

Report on average speeds, top speeds, expected fuel use and CO2 emissions

View driver start and finish times, including all journey details

Validate overtime claims and fuel consumption

Support your drivers with accurate reports of their activity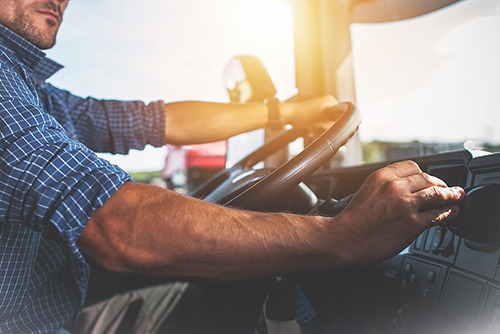 Our Driver ID option allows you to monitor the behaviour of individual drivers in shared vehicles, and can be a useful way to separate business from personal mileage.
Quartix vehicle tracking activity logs: Learn more
Promote safe and fuel-efficient driving habits
Training your staff to improve their driving habits is easy with Quartix vehicle tracking. Our in-depth driving style analysis gives you all the tools you will need to influence and encourage safe, economical driving behaviour. 
Unique to Quartix, our SafeSpeed data measures whether your drivers are using appropriate speeds on the specific roads they travel, compared with other drivers. This allows you to manage risk far more effectively and provides a strong indicator of road safety, more so than monitoring compliance with legal speed limits.
Colour-coded driving scores feed into several useful Quartix reports, including daily driver briefings, driving style trends and a driver league table to help you incentivise behavioural change across your fleet. Our vehicle tracking system offers everything you need to improve vehicle health, fuel costs, and most importantly, safety on the road.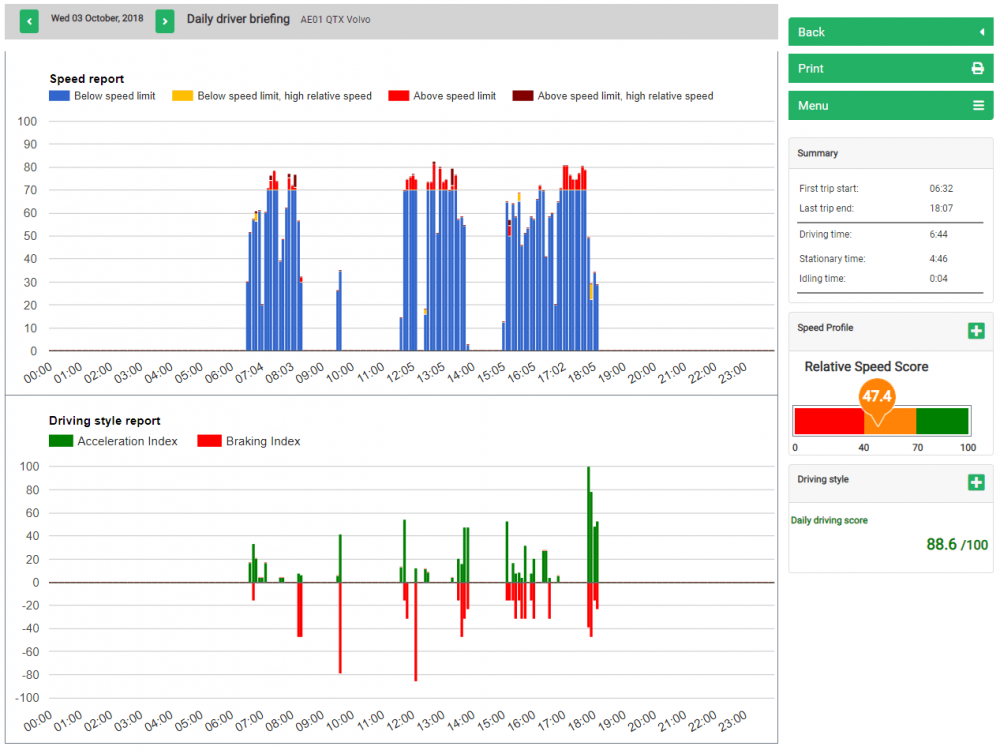 Monitor speed, acceleration, and braking profiles

Compare driver behaviour scores across a group

Review data with drivers and track their progress

Promote safer and more economical driving habits

Reduce fuel costs, repair costs and operational costs
Your drivers can access their driver scores via the Quartix vehicle tracking mobile app, to actively track their own progress.
Quartix driver behaviour monitoring: Learn more
Vehicle tracking can boost fleet productivity
Quartix vehicle tracking system offers a real-time overview of your vehicles with its utilisation dashboards and range of fleet management tools. You can instantly see which of your vehicles are in use and track productivity with custom KPIs to alert you if targets are not being met.
View site-based data, to track when vehicles arrived and departed from a specific location or use the route analysis feature to eliminate journey overlap. Monthly speed and mileage reports are also available to help you monitor fleet activity. Vehicle management is made easy with our MOT/Service date reports, complete with reminders, engine hours information and odometer readings.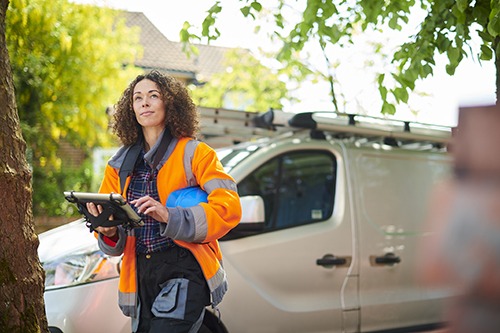 Analyse fleet performance over time and improve utilisation

Be alerted when a condition is not met, such as a minimum number of visits

Plan effectively for vehicle service dates, MOTs and engine hour milestones

Report on mileage and speed every month or week
Quartix fleet management tools: Learn more
Use vehicle tracking to set geographic zones and rules
Quartix vehicle tracking can quickly alert you to unexpected vehicle movements, with the help of geofencing zones and rules. These can help you to understand when vehicles arrive or leave a site, eliminate unauthorised trips, or even highlight potential vehicle theft. Other uses of geofencing might include generating alerts for vehicles approaching your depot, so that items can be prepared for the driver.
Simply mark out the desired zone with our easy drawing tool – there is no limit to how many geofences you can create.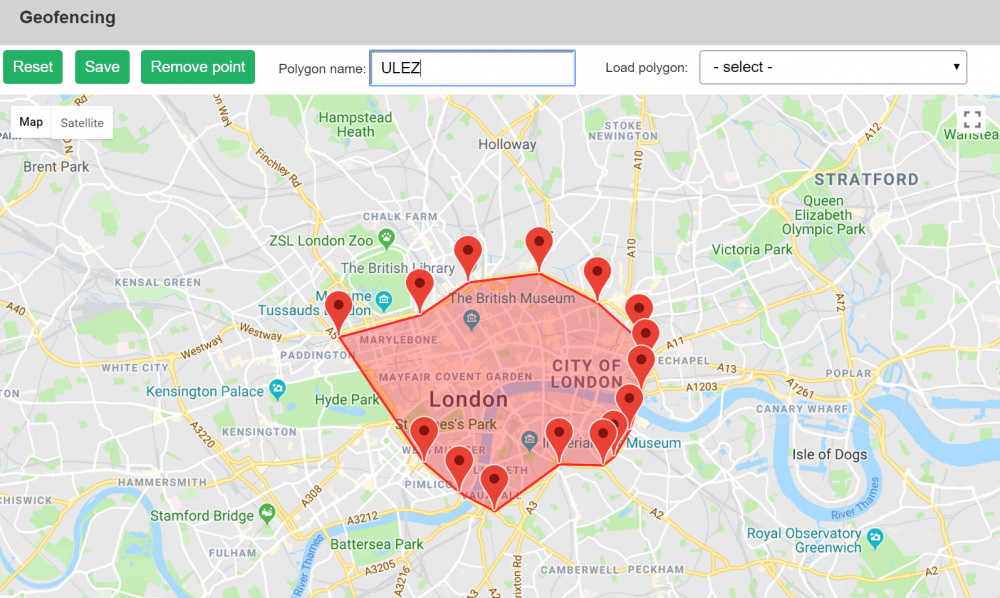 Define zones for vehicles to be inside or outside

Establish the rules and times for each zone

Receive alerts when those rules are triggered
To comply with privacy laws, the Quartix Privacy mode allows you to decide when your vehicles are tracked and when they are not. You can specify who has access to monitoring data to protect employee privacy.
Quartix geofencing alerts: Learn more
The hardware: Your vehicle tracking device options
Quartix offers many tracking device installation options that range from engineer installed, hard-wired solutions to simple self-install, plug-in devices.