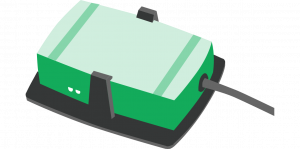 Install
Each vehicle is fitted with our simple to install vehicle tracking device. With second-by-second GPS tracking and the powerful Quartix software, each vehicle's movement is automatically recorded.
Track
Your fleet vehicles are tracked via GPS and a detailed log of their movements, speed and idling is centrally stored for thorough analysis.
Discover
Quartix does the hard work of analysing the data and generates simple to use reports. Discover your best drivers, make sense of mileage and fuel costs, and remove your regulatory paperwork headaches.
Save
Armed with insight, Quartix helps you optimise driving routes, amend driving styles and avoid hours of tedious paperwork. Try our demo to see for yourself just how simple Quartix is.
A telematics system built on fault tolerance and active redundancy
The Quartix vehicle tracking system has been developed by our UK based engineering teams, including the telematics terminal and firmware through to the database systems and user applications.
Key to the system's reliability is an architecture which has been built on fault tolerance and active redundancy – giving you peace of mind that your vehicle tracking system will be reliable.
The key features of the system design include:
GPS vehicle tracking using the latest GPS chip generation
Real-time mobile communications and inbuilt fault tolerance and backup
Dual-redundant vehicle tracking servers and database systems located in separate physical locations