Seamless cold chain distribution
Quartix vehicle tracking can support businesses needing an uninterrupted refrigerated distribution of goods, such as food suppliers and vaccine couriers. Temperature probes fitted to any refrigerated or frozen vehicle can transmit continuous temperature readings to the GPS tracking device. The device relays this temperature data directly to your vehicle tracking system, together with broader details of the vehicle's activity, providing a complete overview of your fleet operations.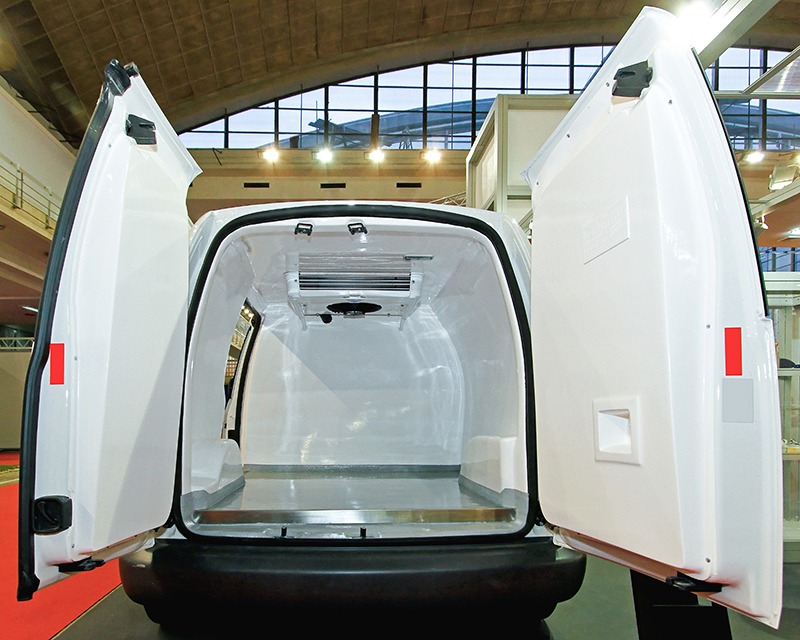 Maintain product quality, 24/7
The live tracking screen displays real-time temperature data for your vehicles, updated from the probes. This constant supply of readings allows you to react quickly and avoid losses attached to undesirable temperature changes in your vehicles.
Customised temperature ranges

Accuracy to +/- 0.5° C

Emailed alerts for out-of-range readings

Integrated with all your vehicle tracking data
Set alerts for temperature thresholds
The Quartix system allows you to set temperature thresholds for each vehicle. Any consecutive reading that falls outside of the range will trigger an email alert. This can mean the difference between a quality product and a wasted product.
All this data and more can be monitored remotely, with no need to disturb your drivers unless issues arise.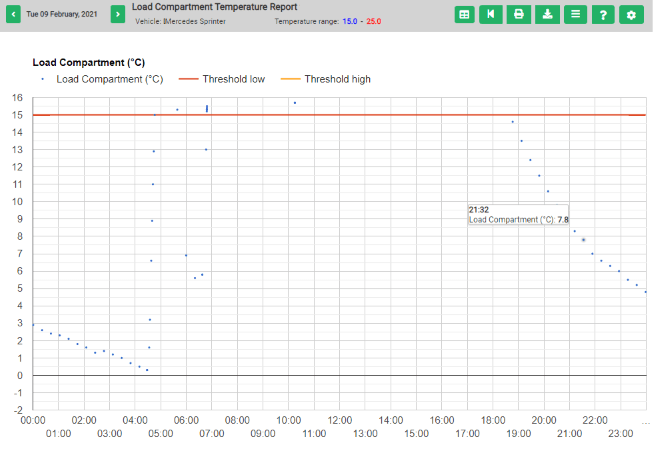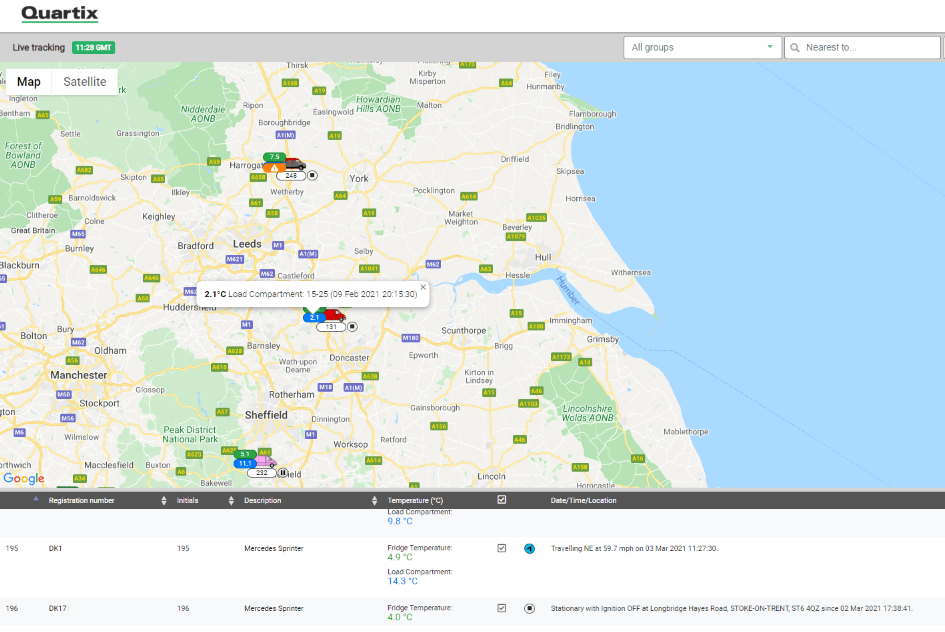 A complete picture of your good's journey
The Quartix vehicle tracking system allows you to follow your product's journey from A to B. Real-time and historical data within the system provides a complete audit trail; See the route the driver has taken, the time that the product was delivered, and the vehicle temperatures every step of the way.
Quartix arms you with everything you need to guarantee your product reaches its destination efficiently, on time and in top condition.
Get in touch to receive a quote
Our vehicle tracking experts will be happy to discuss which option would be best for your business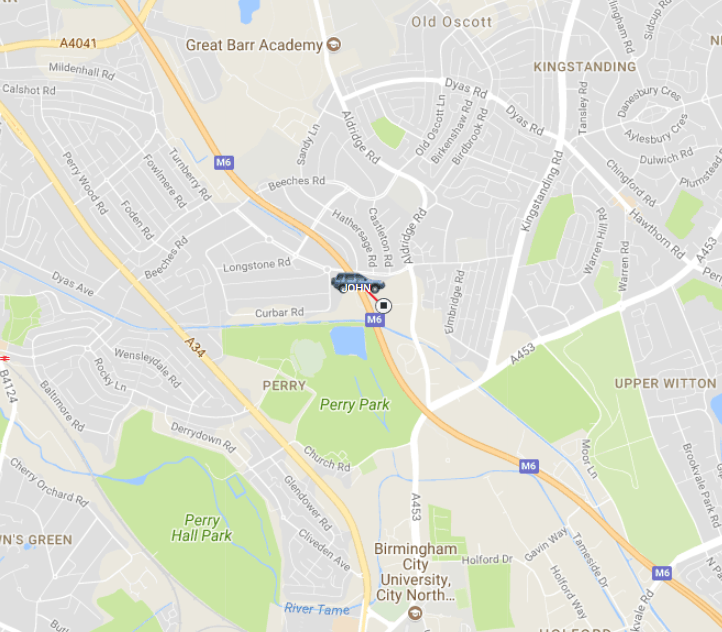 Track the live position of vehicles

Get timesheets for drivers and vehicles

Receive detailed driving style reports

Check driver league table positions

Get alerts for unauthorised moves