Quartix vehicle tracking provides a complete suite of tools to help you successfully manage your vehicles, ensure driver safety and improve your bottom line. Everything is accessible over the internet, so no additional software is needed to get you up and running. The system makes it easy to analyze your vehicle tracking data and generates simple to use reports, helping you identify your best drivers, make sense of mileage and fuel costs, and reduce administrative tasks.
Complete visibility of your vehicles, 24/7
Quartix vehicle tracking lets you view the live location of your vehicles, at any time, from any device. Demonstrate maximum efficiency using our real-time GPS tracking maps and zipcode lookup feature. Respond quickly to customer enquiries and divert the closest vehicle to a job.
Quartix vehicle tracking provides a record of all journeys made, with start, finish and idling times for each trip. Route maps show you the exact routes taken and the speed of the vehicle at each waypoint. A simple click displays these in Google Street View to give you a similar view to the driver.
You can even label frequently visited locations and assign your vehicles custom icons for easier identification on the vehicle tracking map.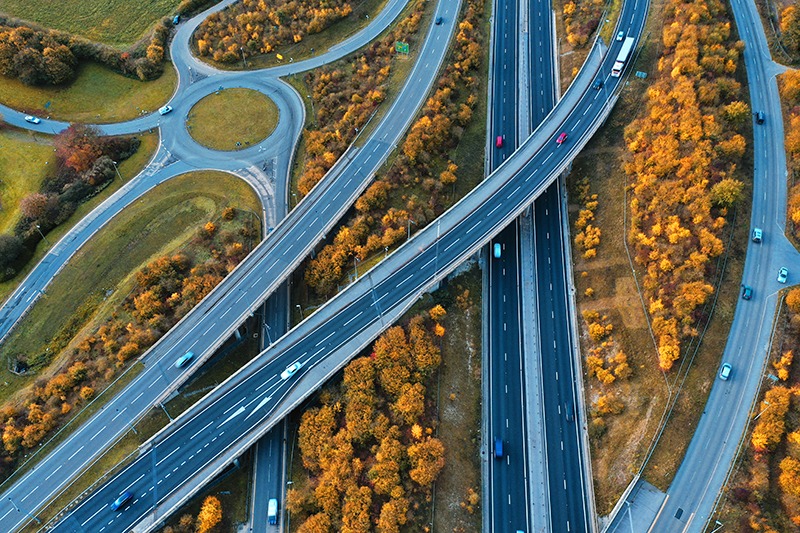 Get vehicle tracking activity logs straight to your inbox
Stay informed with our driver logs, vehicle logs and trip reports. Quartix vehicle tracking provides reliable data that can not only help you identify where to make savings. You will also have proof of where you vehicles were at certain times, when visits were made and how long drivers spent at a location.
You can specify the information you would like to see in the vehicle tracking system and schedule these reports to be regularly mailed to your inbox in a simple Excel format.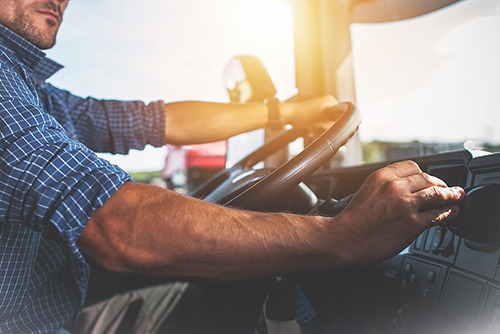 Our Driver ID option allows you to monitor the behavior of individual drivers in shared vehicles, and can be a useful way to separate business from personal mileage.
Promote safe and fuel-efficient driving habits
Training your staff to improve their driving habits is easy with Quartix vehicle tracking. Our in-depth driving style analysis gives you all the tools you will need to influence and encourage safe, economical driving behavior. 
Color-coded driving scores feed into several useful Quartix reports, including daily driver briefings, driving style trends and a driver league table to help you incentivize behavioral change across your fleet. Our vehicle tracking system offers everything you need to improve vehicle health, fuel costs, and most importantly, safety on the road.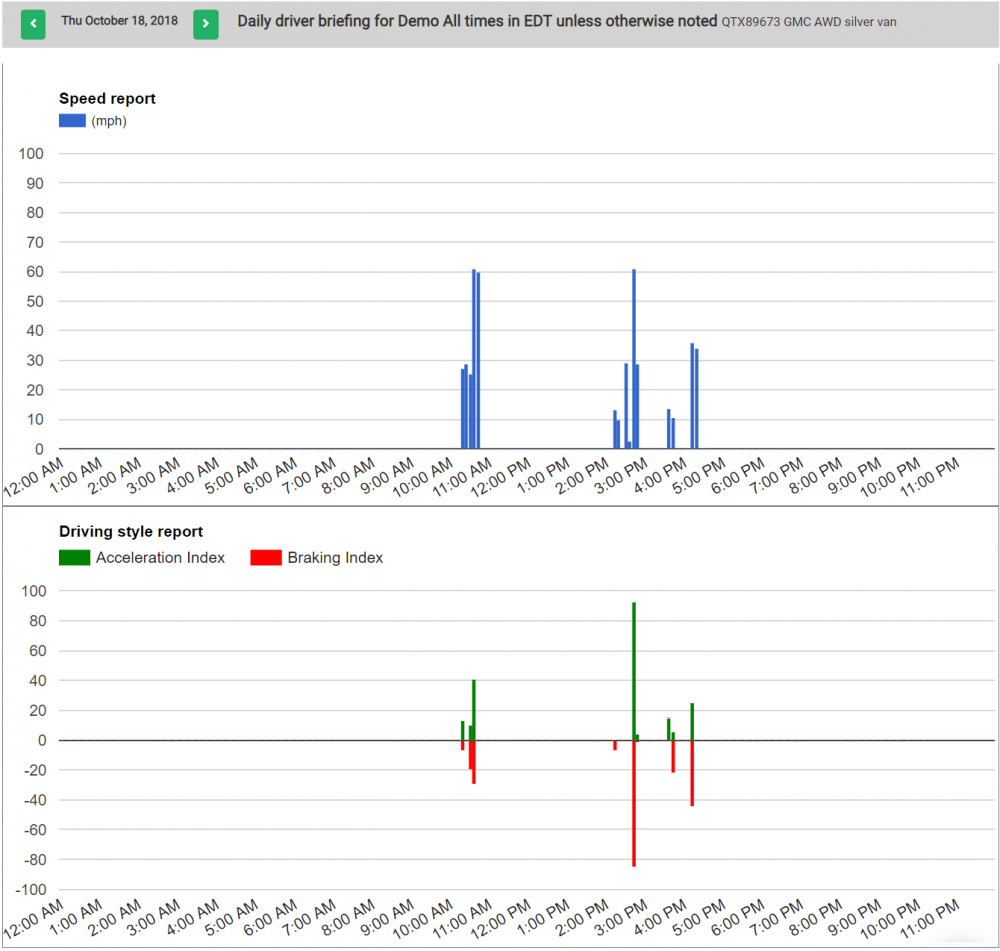 Vehicle tracking can boost fleet productivity
Quartix vehicle tracking system offers a real-time overview of your vehicles with its utilization dashboards and range of fleet management tools. You can instantly see which of your vehicles are in use and track productivity with custom KPIs to alert you if targets are not being met.
View site-based data to track when vehicles arrived and departed from a specific location or use the route analysis feature to eliminate journey overlap. Monthly speed and mileage reports are also available to help you monitor fleet activity. Vehicle management is made easy with our inspection date reports, complete with reminders, engine hours information and odometer readings.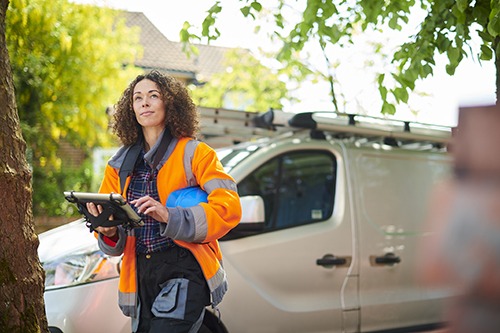 Use vehicle tracking to set geographic zones and rules
Quartix vehicle tracking can quickly alert you to unexpected vehicle movements, with the help of geofencing zones and rules. These can help you to understand when vehicles arrive or leave a site, eliminate unauthorized trips, or even highlight potential vehicle theft. Other uses of geofencing might include generating alerts for vehicles approaching your depot, so that items can be prepared for the driver.
Simply mark out the desired zone with our easy drawing tool – there is no limit to how many geofences you can create.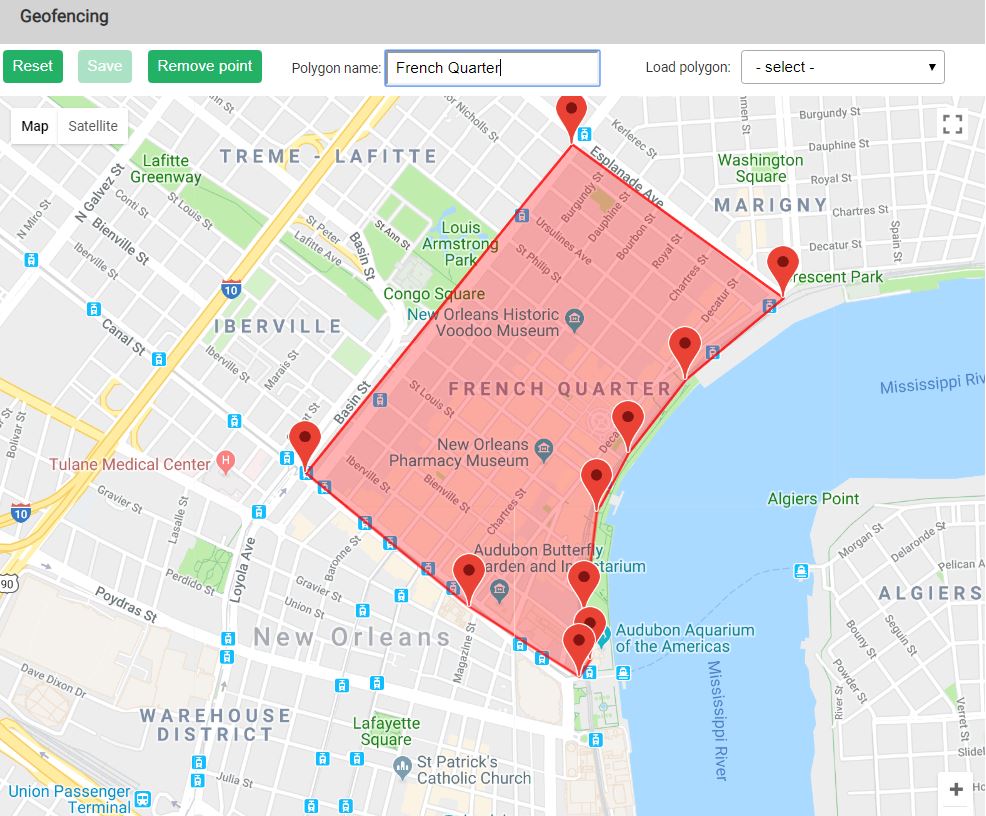 Simplify fuel tax reporting
If you file IFTA fuel tax reports, Quartix can help with a tax calculator that is directly tied into our GPS vehicle tracking for greater accuracy.
The hardware: Your vehicle tracking device options
Quartix offers many tracking device installation options that range from hard-wired solutions to simple self-install, plug-in devices.