Extend the capabilities of your Quartix system by integrating services from fleet software providers
GPS data is core to many fleet management services. Quartix is always looking to help customers use their fleet data in the best way possible to achieve improved business metrics. Below we have listed our chosen integration partners. 
Quartix offers you access to its vehicle tracking API data. This gives you the option to extract information to create a bespoke integration with your internal systems and reports. For example, you can combine your HR data with Quartix and display your GPS tracking data alongside employee information.
Quartix have two types of integration partners:
A data integration within the Quartix user interface. This enables you to see data from an external system within the Quartix tracking maps or reports. For example, when using Fleet Focus vehicle cameras, you can see driver and journey footage within the Quartix system on the route maps.
Your vehicle tracking data can also facilitate reports in an external application. For example, you may have a subscription to a route planning solution that requires access to your vehicle tracking system. We offer safe and secure API access with selected partners. 
Route Optimisation
with MaxOptra
Quickly plan the optimal routes for your fleet using MaxOptra's route planning software.
Vehicle and Driver Management with FleetCheck
Manage important driver documentation and ensure your vehicles are in good health.
HD Vehicle Camera Footage
with Fleet Focus
View dashcam footage for any date and journey point and understand the context of driving events.
Fuel Card Management
with FleetCheck
See fuel card information directly on your vehicle management reports for a complete picture.
Walk-Around Vehicle Safety Checks with FleetCheck
Give your drivers access to a vehicle inspection app and receive reports instantly.
Keep track of fuel card usage
With the Quartix FleetCheck integration, you can connect your Fuel Card information with Quartix to further monitor fuel consumption. The FleetCheck fuel card integration provides: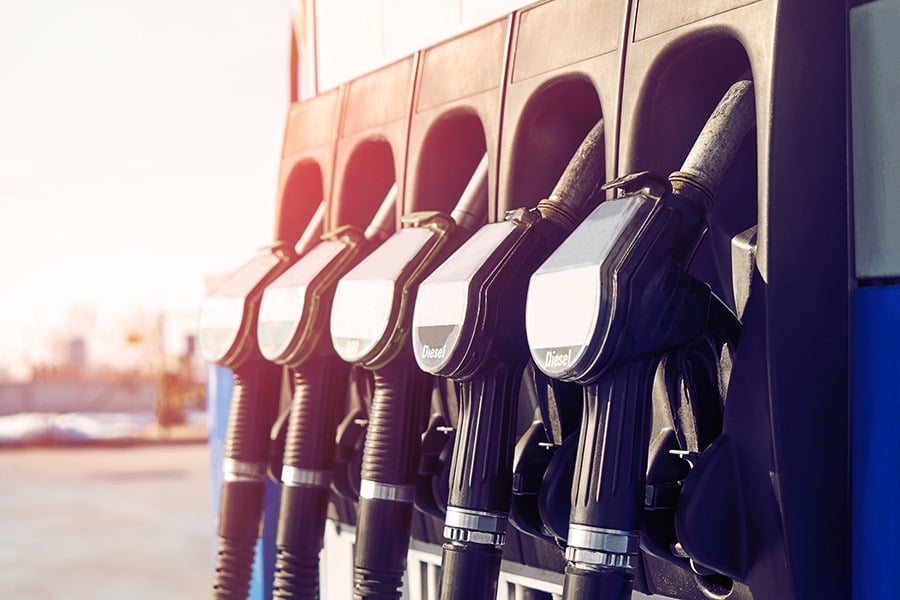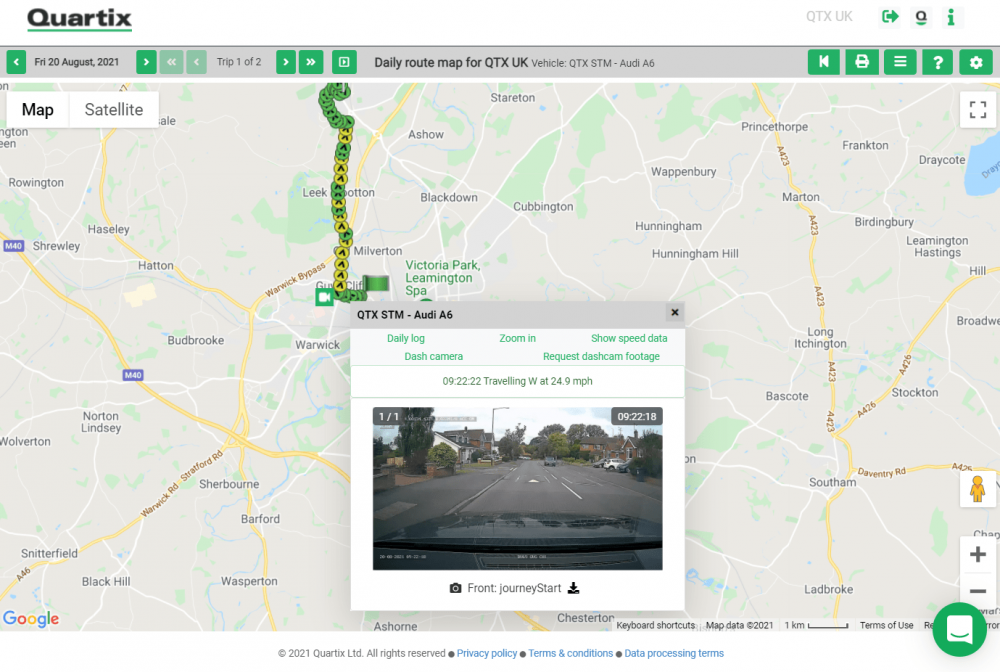 View situational driving events
Via a Fleet Focus subscription, you can use an integrated dashcam to capture footage of your drivers trips and view this directly from the Quartix vehicle tracking daily route maps.
With the camera's dual lens capability, you are able to see footage of both the road in front of the vehicle and the driver. Video footage can be requested for an exact time between any two data points of a journey, allowing any incidents to be investigated and resolved accurately and efficiently.
With MaxOptra's dynamic routing functionality, you can plan routes daily, weekly, monthly, or however frequently you require. The powerful technology from MaxOptra not only takes into account traffic conditions and roadworks but also vehicle capacities, live order volumes and delivery time windows.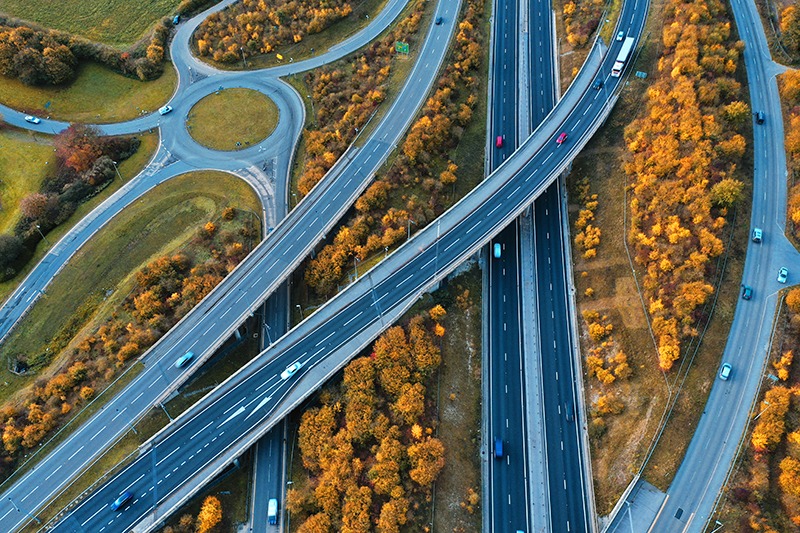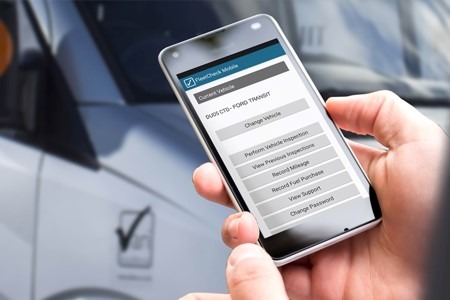 Prioritise vehicle safety
The FleetCheck mobile app enables drivers to submit vehicle safety checks, access support information and view key vehicle information. This information can be easily combined with your Quartix account.
Stay on top of fleet admin
The FleetCheck system integration makes it easy to manage all your vehicle and driver data in one place. Using FleetCheck in conjunction with Quartix, you can: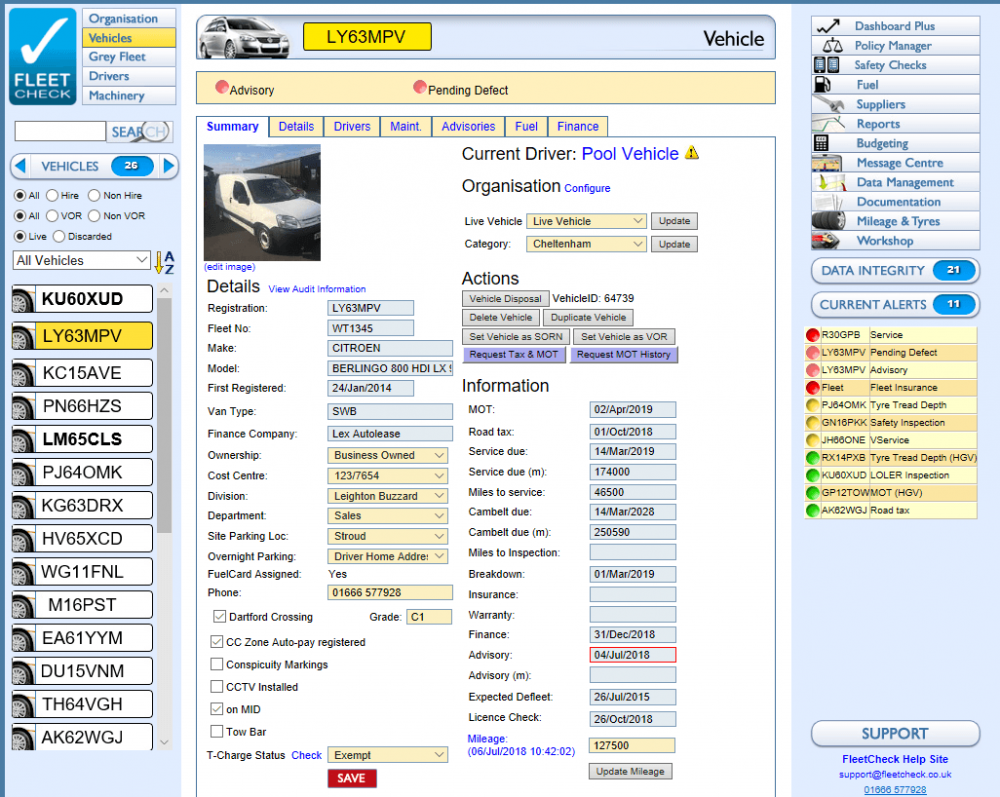 Become an integration partner
Would your technology be a useful addition to the Quartix vehicle tracking system? Please contact us to discuss your solution.