A customisable tracking solution
Each vehicle can be configured in order to tailor the reports to your needs, either by us or by you.
A detailed webinar shows you how to change the following configurations:
How to edit driver details
How to edit vehicle details
Set up a 'group' of vehicles for reporting
Edit User Preferences
Add MOT, road tax, Service and Insurance renewal dates
How to edit vehicle privacy hours
How to edit the polygon zone
How to manage your custom locations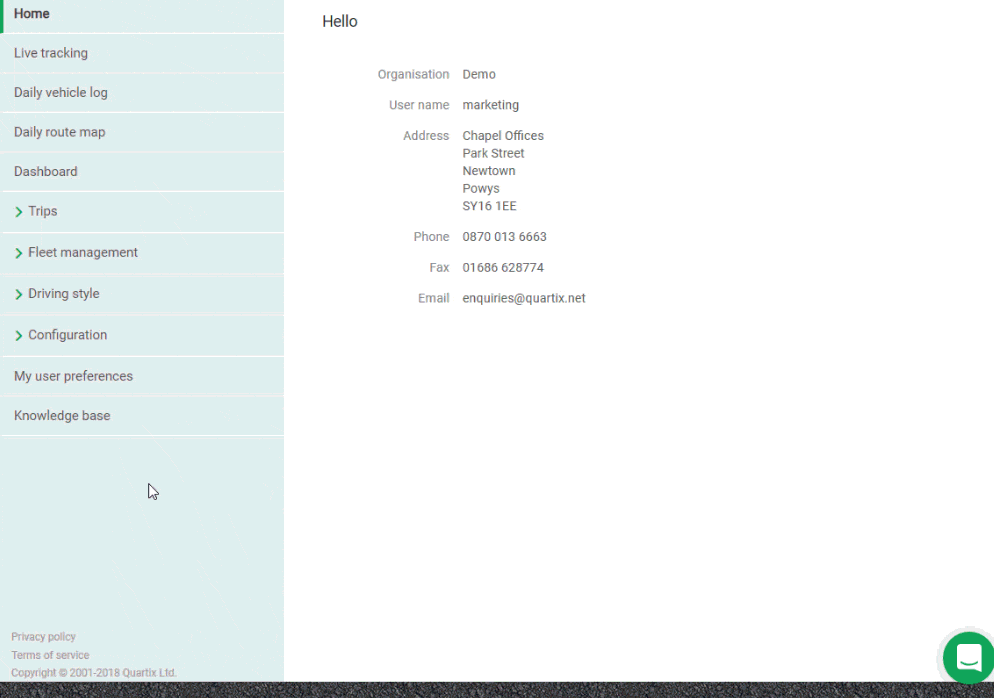 Custom Locations
Custom locations are useful to help you check that your vehicle did stop at a certain location, if driver routes overlap for a specific location or to avoid displaying a home address of drivers.
A list of custom locations is provided beneath the tracking map – the number corresponds to the number in the blue circles on the map.
You can change the name of the location, its position and radius via the self-serve configuration menu. Adding additional locations can easily be added and there is no limit to the number of custom locations you can add.
An expiry date can be added to the help manage locations that change.
Business or private usage
Quartix enables you to specify privacy modes that allows you to decide when fleet vehicles are tracked and when they are not. You can also specify which of your team have access to monitoring data to protect employee privacy. For example, you can define the hours of monitoring for weekdays and weekends, or have no monitoring when an employee is on holiday:
Disabling of vehicle monitoring – disable the monitoring of vehicle movement for non-business hours. The system will report the mileage covered during this period, but not the locations visited.
Access privileges – user accounts can be set to only access specific monitoring data. For example, support centre staff may only need to know where all operatives are to locate the nearest person for a job, but might not need access to the driver's working hours or timesheets.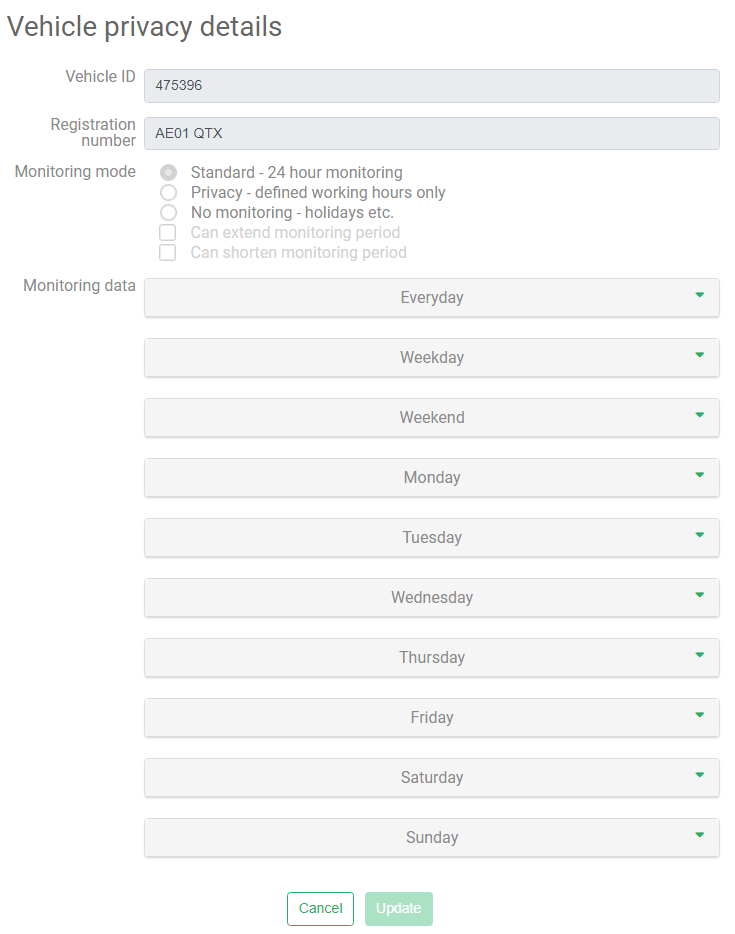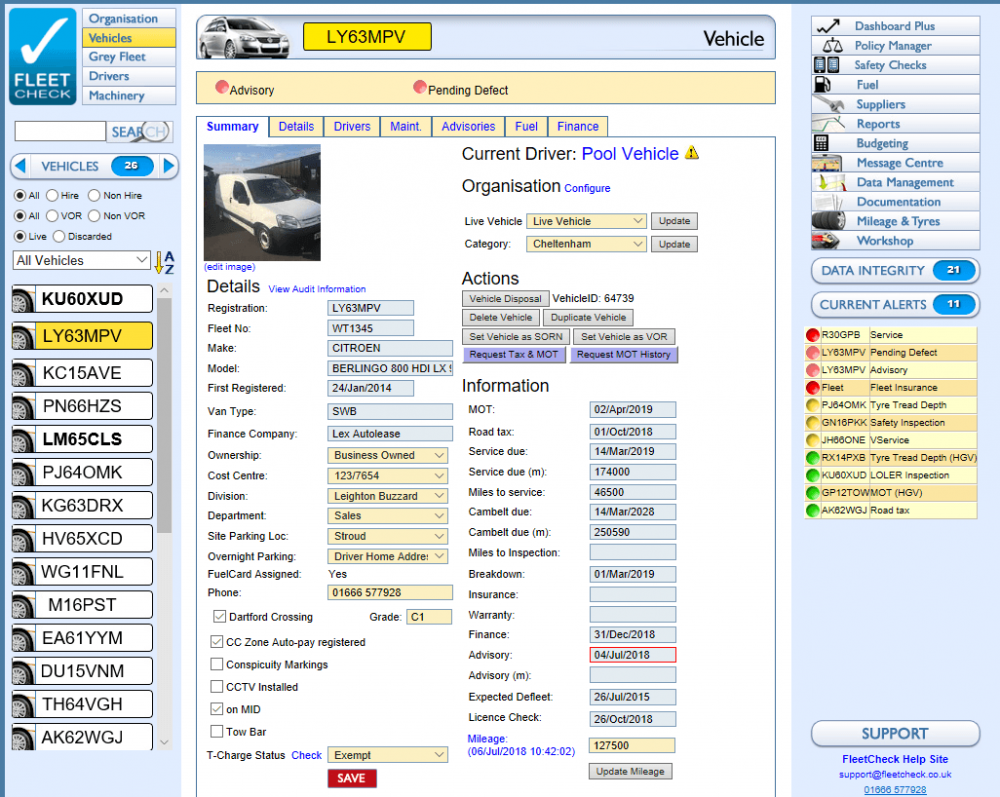 FleetCheck Fleet Management
Quartix integrates tracking with FleetCheck fleet management software to enable you to compare mileage recorded via the tracking system and data from your fuel card provider.
FleetCheck Fleet Management also provides:
Vehicle and driver documentation
Financial reporting on fleet operations
Mileage and tyre reports
Online driver risk assessment
Vehicle safety check
Available with the Quartix InfoFleet Plan