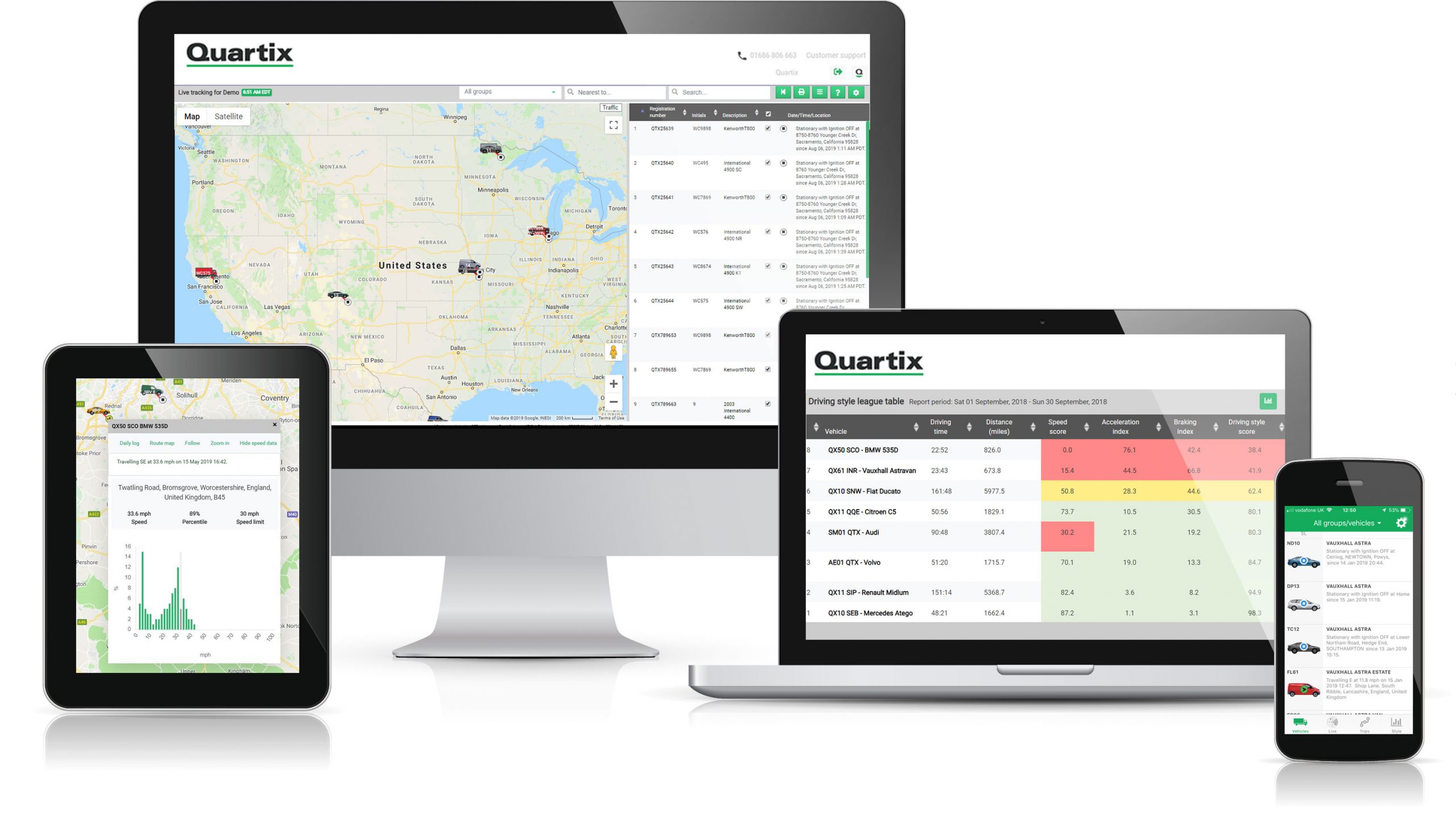 How does vehicle tracking calculate and use driver scores?
Our easy-to-understand, color-coded score for each vehicle or driver in a fleet lets fleet managers instantly recognize which drivers need to improve their skills.
See how
Encouraging safe driving this week and beyond
Improving driver safety on the road is essential for businesses with commercial vehicle drivers, and Quartix offers an array of tools to help you do just that. With our insightful reports, you can keep your drivers accountable and encourage responsible driving habits.
CVSA's Operation Safe Driver Week is an opportunity to focus on road safety and remind your drivers of the importance of following traffic laws and regulations.