As February 2021 marks the 20th anniversary of Quartix vehicle tracking, we wanted to take the chance to reflect on our journey. Quartix started with one mission – to enable businesses to build efficient fleet operations. We couldn't be prouder of how far Quartix has come in the last two decades.
Since 2001 Quartix has:
Launched in eight different countries

Installed over 600,000 trackers

Grown to 100+ staff

Opened offices all around the world

Integrated with many providers

Won several awards
20 years of fleet efficiency
The Quartix system has changed a lot in 20 years. The system took on a new design with expanded and enhanced features to assist Fleet Managers. The tracking devices themselves developed over two decades, into new shapes and smaller sizes with improved flexibility. Above all, though, we have loved hearing about the great transformations our customers have achieved with Quartix technology. Some top customer achievements have been showcased below.
Where it all began
Our CEO Andy Walters (pictured far right), along with Dominique Walters, Andy Kirk, and Ken Giles, founded Quartix on 14th February 2001 in Cambridge, with a vision to enable businesses with mobile fleets to become more efficient. They wanted to use GPS technology to transform the way that Fleet Managers approached their role, open a world of opportunity and shine a new light on fleet operations that would facilitate change.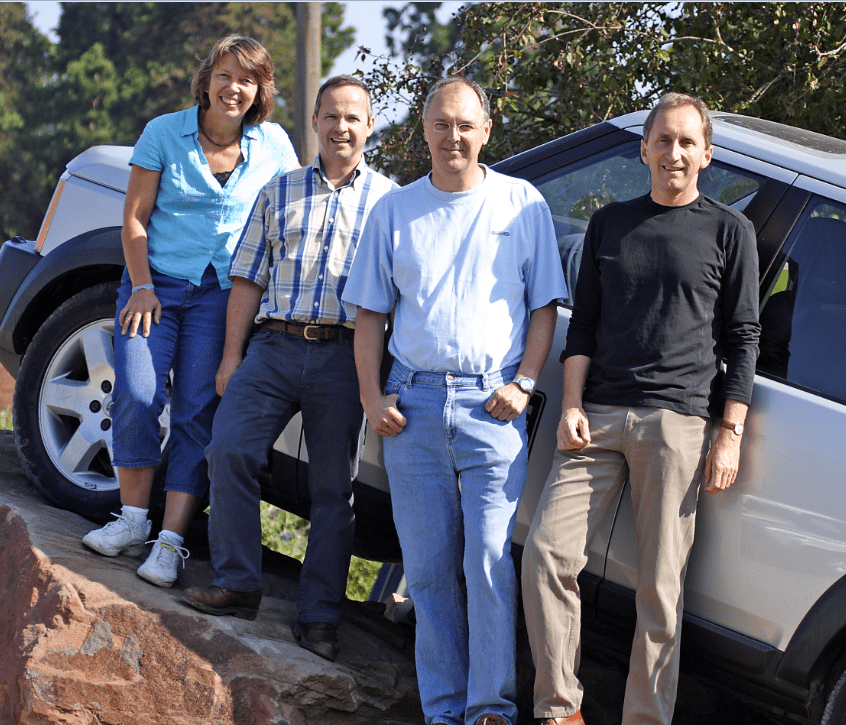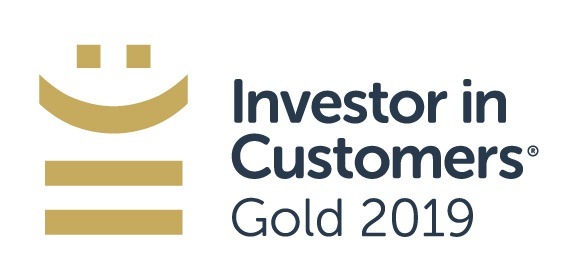 Award-winning customer service
As customer numbers soared and we branched into new markets, Quartix began working with independent assessment organisation, Investor in Customers (IIC), to survey our customers and staff, across our international markets and gain insight into their experience with our brand. This learning helped us understand and anticipate our customers' needs and delight users with an excellent service. We achieved a Gold IIC award and still maintain that customer service is one of the top criteria on which businesses base their vehicle tracking purchases.
"Providing exceptional customer service is at the very core of Quartix's mission statement and the Gold Award from IIC is proof that our employees and our service are living up to that."
Andy Walters, CEO
The sky's the limit
Jumping to 2021 and Quartix has opened additional offices for our growing number of staff across the globe–offices many of us are itching to get back to, as our team members are currently working from home. Despite the recent year's challenges, Quartix exceeded financial expectations and was able to use its fleet data to provide encouraging insights to the industry, showing how businesses are bouncing back and fleet activity levels returning to normal.
We continue to serve reliable vehicle tracking to a growing range of businesses, both large and small, and have weathered the recent landscape in a way that is nothing short of remarkable.
Here's to a bright and inspiring next decade of vehicle tracking!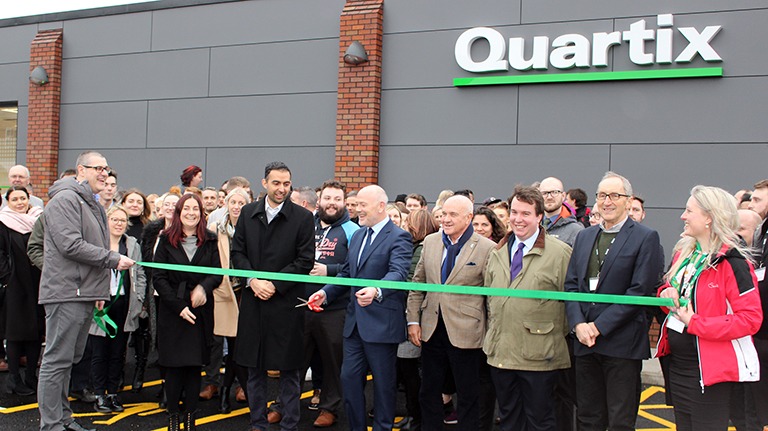 See our social feeds for more on our 20th anniversary celebrations. #HappyBirthdayQuartix #20YearsOfTracking