Manage when your vehicles are monitored
The Quartix Vehicle Tracking system has a set of privacy modes that allow customers to decide when fleet vehicles are tracked and when they are not. They can choose to either monitor them all the time, define the hours of monitoring for weekdays and weekends, or have no monitoring for lengthy periods such as holidays.
Now, for our customers' convenience, these monitoring modes can be accessed remotely, in real-time.
Accessing the web application:
If you wish to use the new privacy application, please contact our Sales or Support teams. They will send you a link upon request.
Follow that link and a new page, will appear, allowing you to directly enter your passwords. (It is necessary to click on the blue button 'Login' to validate your credentials.)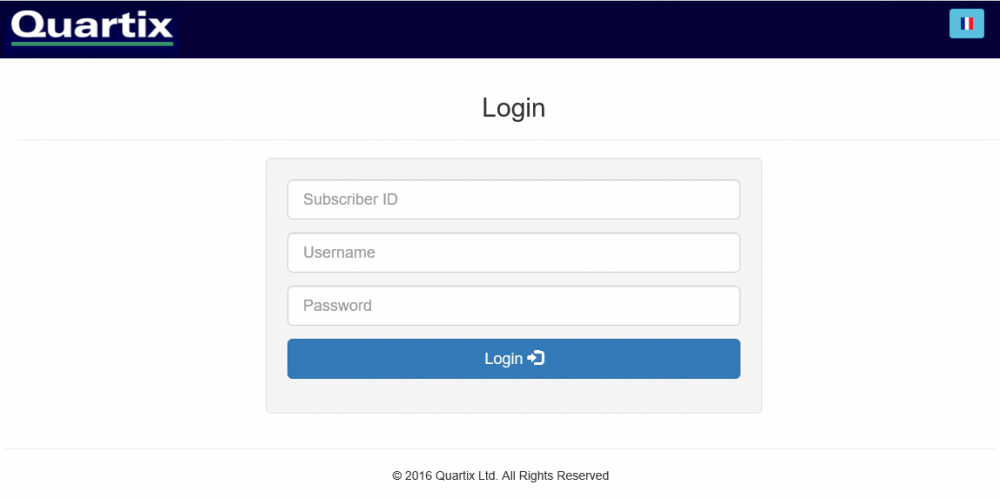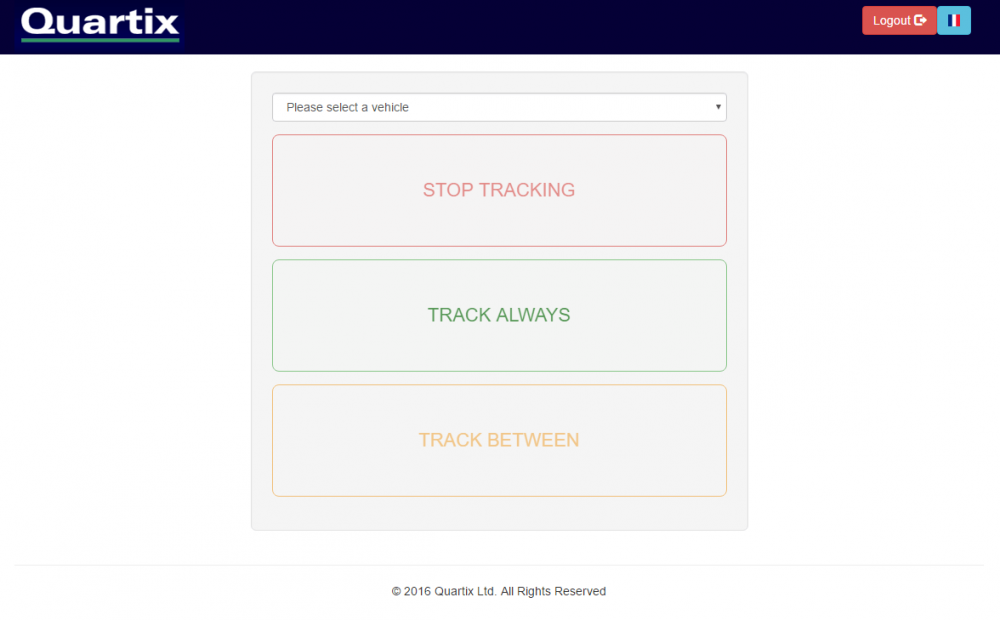 Tracking modes
Once logged on, select a vehicle from the dropdown menu, then the tracking mode desired.
The different tracking modes available are:
Track Always – Monitoring is 24/7. All information related to the vehicles is recorded.
Track Between – Monitoring periods can be defined for weekdays and each day of the weekend. Vehicle tracking is only "on" during those periods.
Stop Tracking – The vehicle will no longer be tracked. This is intended for use for extended periods when a vehicle is not being used on business, for example when the driver is on holiday.
A confirmation message appears when a tracking mode is selected. In case of error, an alert message is displayed to indicate that the follow-up is not permitted on the vehicle in question (monitoring unauthorized).
Logging out
To log out of the application, please click on the red button 'logout' at the top right of your screen.
Note: The application allows the user to manually change a vehicle's mode of monitoring. Please note that in the event 'Stop Tracking' is chosen, tracking will stop permanently until re-enabled by the user.