This update brings you a new and improved live tracking screen. To make your Quartix system even easier to navigate, we have updated the live tracking menu layout and added functions that were previously only available from the configuration menu.
This new set up allows you to do all of the following without leaving live tracking:
Move your list of vehicles from under the map to the right of the map (previously available only in My user preferences) or hide the vehicle list entirely
Expand the map to fill the entire screen, removing the header to create space
Show your custom locations directly from the map (previously a toggle on the live tracking menu screen)
Select which vehicles are displayed on the map using the new drop-down menu
Search for the nearest vehicles to an address or zip code
Filter the vehicle list by any word, number set or status – for example names, registration numbers or stationary vehicles
Turn the traffic information on and off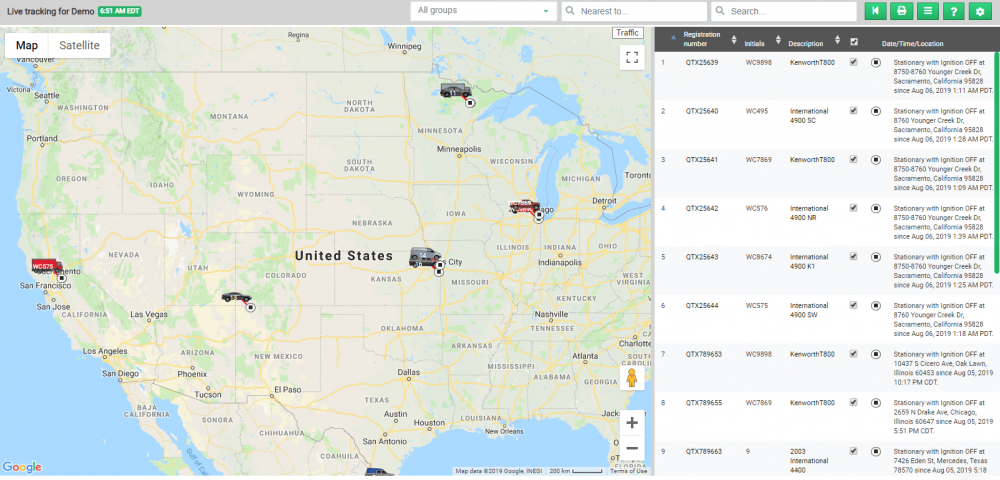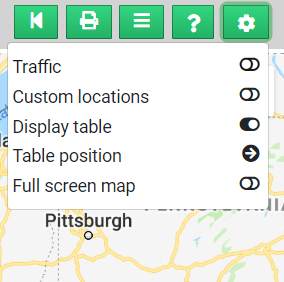 You can also control the layout of your live tracking screen by dragging the divider between the vehicle list and the map to the left or right, or up and down. Your chosen layout or any other settings changes will be remembered when you come back to the live tracking feature after navigating to other areas of the system.
This update is part of our on-going effort to give you more control over your Quartix system. All users can now define their own personal live tracking settings. For example, if you set your tracking map to display custom locations, that setting will become your default display until you change it.
Currently, these new, customizable user settings are only available on the live tracking screen but will expand to other reports in the future.