It is now possible for you to create and configure your own users. Users with administrator rights can see a list of users and what they are allowed to see in terms of groups, vehicles, and drivers.
The following information can be viewed or edited for each user:
Username
Email
Details (title, phone numbers, emails)
Reports they have access to
Their permissions on vehicles, drivers and groups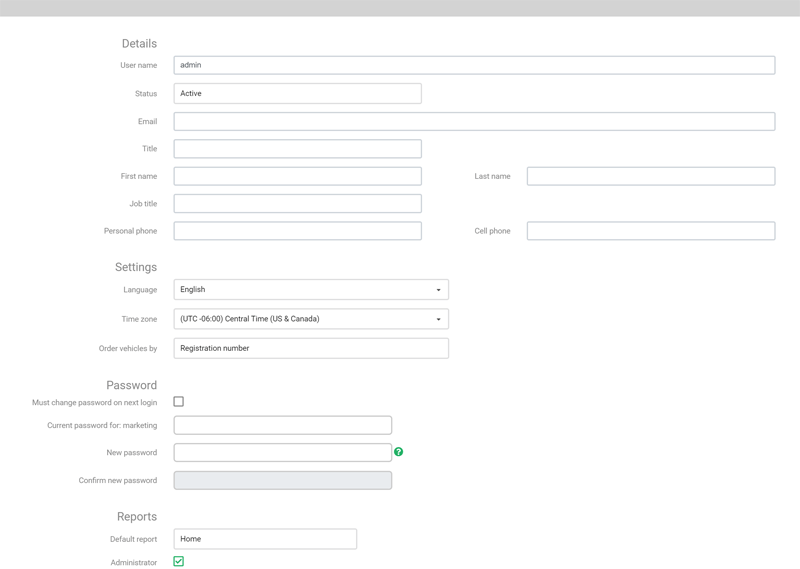 For each user, it is also possible to update their details, including user name, job titles, passwords, reports they can access online and receive by email, and phone numbers. New users can be added by clicking the plus sign or a selected user can be cloned, so most of the configuration of the current user is copied, making user creation easier.