With this update, you can create groups of vehicles and drivers as well as edit them.
Viewing a group
Select 'Groups' from the Configuration menu to see all the groups you have previously created
The columns show how many vehicles are in each group or how many drivers, as well as whether a daily log report has been set up for the group
To reveal more details, select the check box next to a listing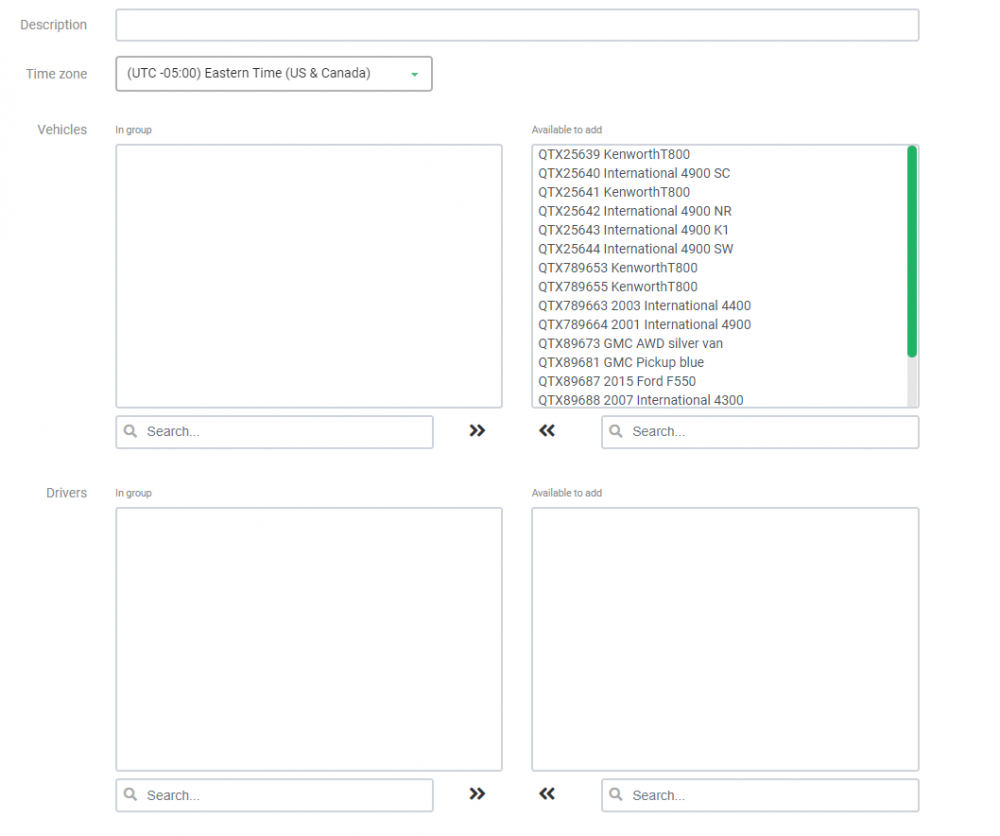 Creating a new group
Next to the Search bar in the top right of your screen, you'll see a plus sign; clicking this creates a new, empty group. To add vehicles/drivers to your group, select them from the full list of vehicles on the right. Your new group is displayed on the left; simply click on the vehicle/driver again to remove them. You can also search for vehicles within each list using the search bar at the bottom.
Below your group details is the daily log setting. To set up this report, select the checkbox and choose the run time and due date, as well as the email addresses to which it should be sent and which language (English or Spanish) you want the report in. You can set these reports to run on any day of the week, including Saturdays and Sundays.
From the Group list, you can also view the details of each group (read-only), edit the group, or copy the group.
To edit a group of vehicles or all vehicles, select the relevant groups and click the edit button. This is next to the plus sign that creates a new group. Your selected groups will be listed. Underneath the groups are a choice of settings that you can establish for them. Please note that the changes you make here will rewrite any previous settings for those groups.