Track your fleet anytime, in real-time
As part of our ongoing program of development, the algorithm used to calculate driving style scores has been updated to better reflect the results from current vehicle tracking data compared to the data that was used when this was originally implemented 2 years ago.
This involved scoring many thousands of trips from each of the two types of GPS components which are used in Quartix Vehicle Tracking Units. Those scores were then reviewed to apply the statistical analysis as described on our driving style page and the weightings adjusted to maintain the spread of scores as in the diagram.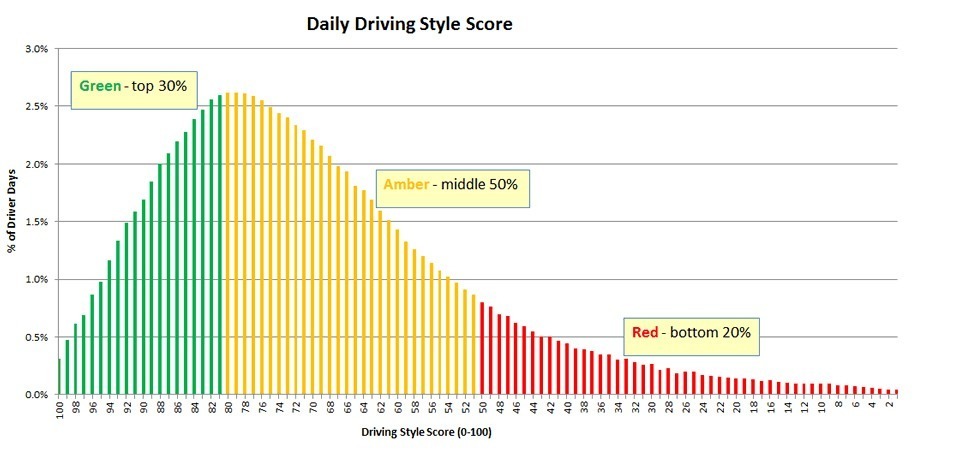 Historical reports
With effect from 1st August, any reports produced on driving style will use the new algorithm, and historical reports before that date will use the old algorithm so historical reports will not change. Using the new algorithm there will be some small changes in scoring, but the relative positions between vehicles and drivers should not change substantially.
If you have any problems or questions, please contact Quartix Support at [email protected]