The biggest benefit of a vehicle tracking system may be how much money your business could save. But once your tracking system is installed, how do you start creating those savings? We'll explain where to look and what actions will make cost savings a reality for your business.
The savings that customers see with a good vehicle tracking system can be divided into two categories:
Savings on fuel and maintenance costs
Savings achieved by streamlining operations
In this article, we will be focusing on the savings you can see purely through targeting fuel and maintenance costs. Find out how you can see savings from streamlining your operations in our recent post.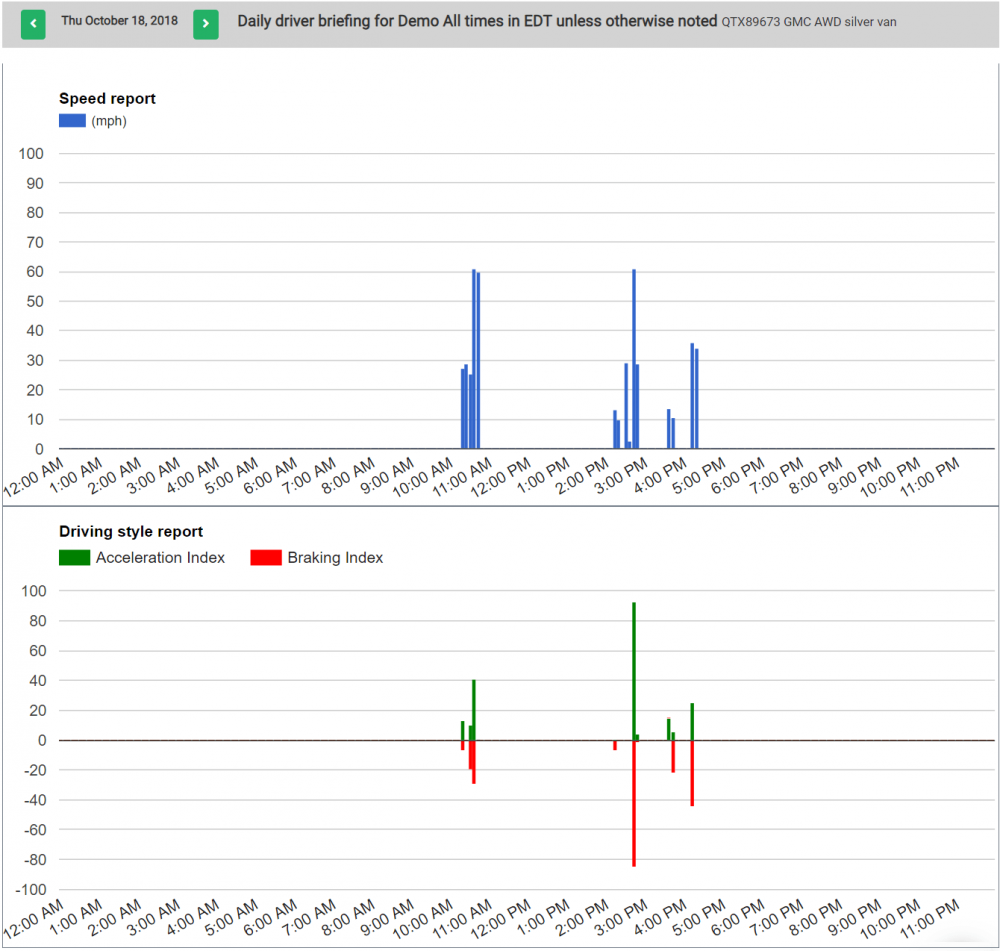 Reducing fuel and maintenance costs
Driving style reports are some of the most useful tools that a tracking system can provide when it comes to reducing fuel and maintenance costs. Having a detailed account of how your employees are driving your company vehicles can be eye-opening. Even if the reports don't reveal any dangerous incidents, there are always habits and behaviors which are inefficient and could be costing your business a lot of money.
For example, leaving a vehicle idling wastes a surprising amount of fuel, and doing this repeatedly adds up quickly. The same goes for harsh acceleration. Sharp braking, especially on a regular basis, puts wear and tear on the vehicle, increasing the cost of repairs.
Monitoring driving style gives you insight into these three, crucial factors, so you can action changes that will bring down fuel costs and reduce the time your vehicles are off the road for maintenance. Improving driving styles alone can reduce fuel consumption by up to 25% (Frost & Sullivan 2015).
With a vehicle tracking system that gives an overall driver score based on performance, it's easy to see which drivers need the most improvement. Some companies even use those scores to turn better driving performance into a competition—employees with the best scores are rewarded, meaning staff have a stronger incentive to alter their driving style and help reduce fuel and maintenance costs for the business.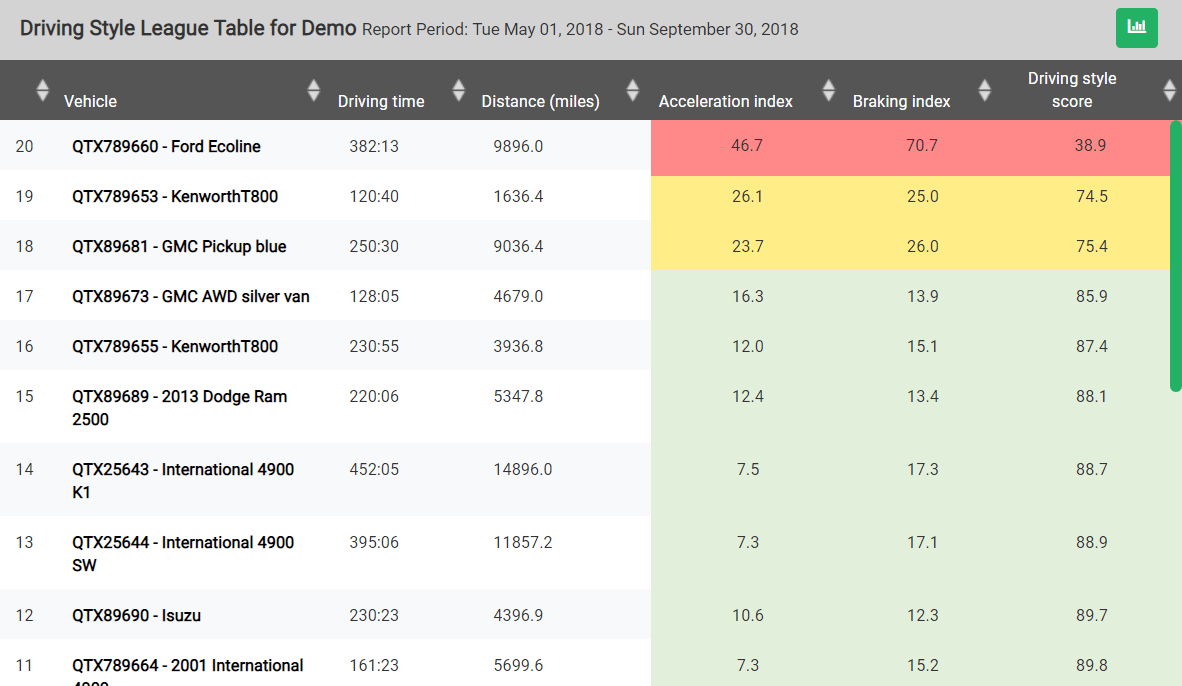 It's also possible to avoid excess maintenance costs by ensuring that your vehicles receive regular upkeep. Service date reminders provided by your tracking system help you avoid unexpected downtime by monitoring vehicle usage and guaranteeing that standard repairs and certification checks are performed as needed.
Which reports do I need to reduce fuel and maintenance costs?
To help your drivers become more fuel efficient, you must know how your vehicles are being driven. The following tools, available with any good tracking system, are some of the reports and services you need to better understand your fleet in order to bring about change.
Driving style analysis with acceleration and braking data
Seeing the benefits
Cost savings don't happen overnight. Gathering data, recognizing patterns of inefficient or wasteful behaviors, and effecting the changes in policy or personnel that will correct them—they all take work, but the benefits far outweigh the time it takes to lay the foundations.
Quartix clients have saved thousands of pounds in fuel and maintenance costs. To see how, read our case studies.