We've made a couple of updates to our vehicle tracking and fleet management reports that will make searching for the information you need even easier.
When searching in dropdown lists, you can now enter any text and the system will filter the list to only those entries containing that text in any part, not just starting with it.
For example, if the list contains a vehicle called "12345 My vehicle" and you start typing "veh," this entry will be found, making searching long lists much faster.
We've also added frozen headers and individual scrollbars to our tables, allowing you to keep seeing the header when scrolling further down in the list.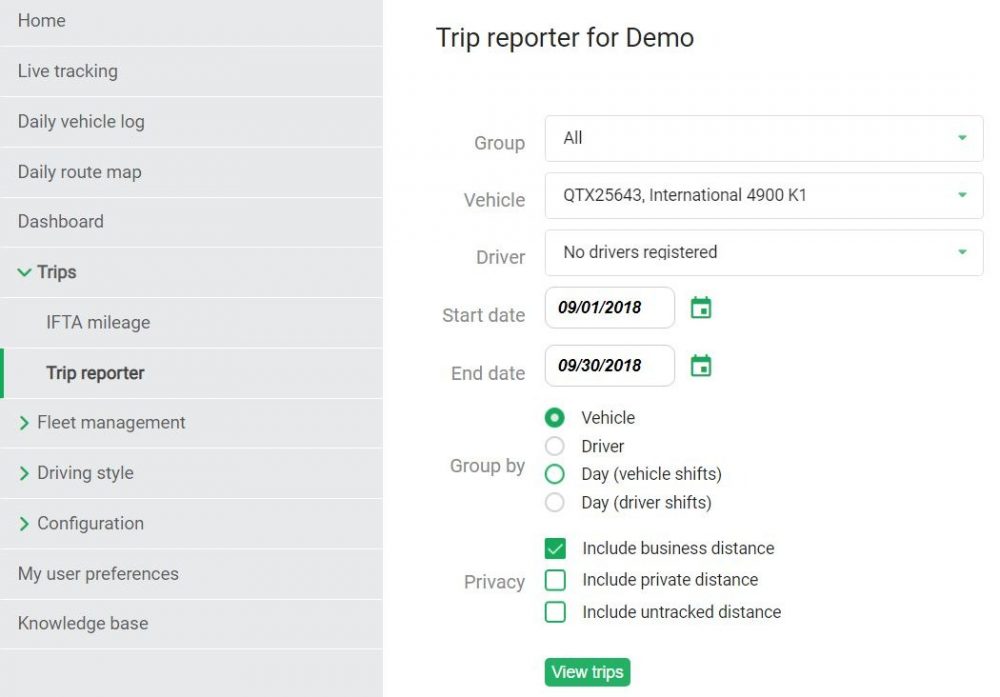 Monthly speed report
Our Monthly speed report now includes the current date, if the current day falls within your search—in the past, the report only included full days.
Also, it is now possible to generate the report by vehicle, rather than just by group, giving you the chance to concentrate on a single vehicle, rather than searching an entire group.