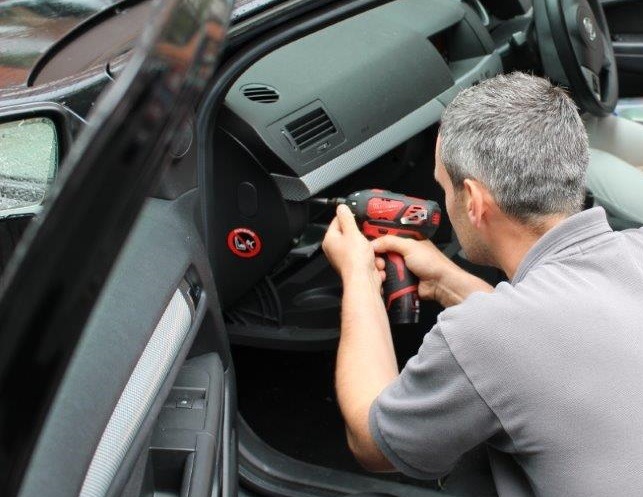 There are many reasons why it can become necessary to move a tracking device from one vehicle to another. Some common reasons are:
• The vehicle is sold
• Another vehicle is purchased
• An accident results in total vehicle loss
• The vehicle is leased and the leasing period ends
When it's necessary that devices move regularly, many vehicle tracking companies, Quartix included, have OBD and battery-connected options, in addition to hardwired units. These devices are designed to move easily from one vehicle to another.
But no matter which device option you have or are considering installing, ensuring that you have uninterrupted access to your data is paramount. We've put together some useful information to keep in mind when moving a tracker between vehicles.
Data storage
First, it's helpful to understand how vehicle tracking data is stored. The Quartix system makes tracked data available to customers on the tracking application and the mobile app for a full 12 months. After that, it is archived and available on request by emailing [email protected].
It's worth noting that archived data is supplied in a raw Excel format, rather than the formatted reports that are available in the first year, but the information is the same.
Archived data is stored for seven years, but you can amend this to suit the needs of your business.
Before removal
When arranging a unit move from one vehicle to another, you should be aware that the data stays with the tracker itself. However, if you know you will be needing historical data from that tracker for the previous vehicle, please consider running reports and downloading what you need before the move takes place.
If an appointment has been booked with a Quartix engineer, you should also refrain from amending the vehicle registration on the tracking application beforehand. This can cause confusion due to the system flagging that there is already a tracker installed in the "new" vehicle prior to the installation taking place.
Moving a tracking device
Whether you have a professional engineer move your trackers or if you opt to move them yourself, the data transfer is easy. With a simple phone call or email to inform the support team and provide the registration and location information of the new vehicle, you can establish that the device has been installed in a new vehicle. From the point when that change is made, subsequent data on the tracking application will be for the new vehicle. Data collected before the change will be for the old vehicle, so it's worth keeping in mind the date that the tracker was switched.
Other scenarios
Once a tracker is removed, if it's not immediately put into another vehicle, then it's what we call "on hold." It's still on your account, but it's not installed and it's not accumulating any new data. However, you can still access the old data by contacting the support team.
If you choose to end your Quartix contract, you can still access your historical data after your contract ends. A named contact on your former account can send a written request to Quartix. Then the data can be retrieved from the archives upon verification of the petitioner, however, there will be an additional charge for this service. Therefore, if you know you will be ending your contract, it's a good idea to download your data before the devices are disconnected and the contract ends.
Quartix has made sure that the process of moving trackers between vehicles is as smooth as possible. After all, providing you with accurate vehicle tracking data when you need it is our number one goal.