Quartix has been recognised as one of London's top green businesses and has qualified for the London Stock Exchange's Green Economy Mark. 117 companies now hold the Green Economy Mark, which champions pioneering London-listed companies that are driving growth in the global green economy.
To qualify for the Green Economy Mark, companies must generate at least 50% of their total annual revenue from products and services that significantly contribute towards the transition to a low carbon economy. It draws upon the FTSE Russell's Green Revenues Data Model which identifies solutions achieving key environmental objectives such as reducing pollution and mitigating climate change.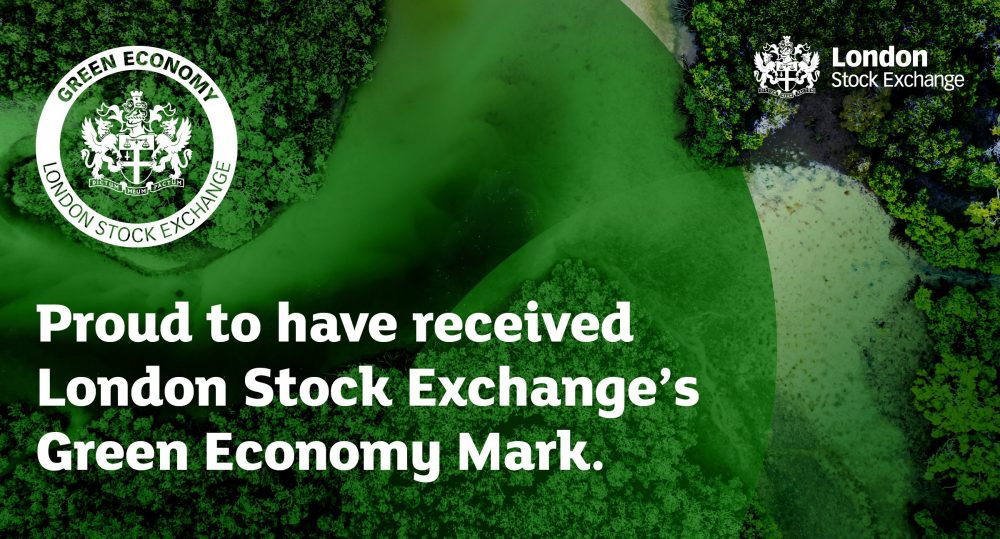 Over the last two decades, Quartix has provided expert vehicle tracking solutions that assist businesses worldwide in managing and supporting remote workforces, while driving down fuel spend, carbon emissions and vehicle maintenance costs. Quartix does this by offering businesses analytical tools to engage staff and motivate more economical driving habits, with regular reports on driver behavior and driver league tables. The software also equips managers with insights allowing them to improve vehicle utilization, avoid unnecessary fuel consumption, validate driver hours and more accurately forecast operational costs.
Transport Manager, Scott Logan, recently summarised the success that national road markings business, WJ, has seen using the Quartix vehicle tracking system: "The Quartix driver behavior reports have saved us £160,000. A 12% improvement in MPG and reduced CO2 emissions, plus fewer vehicle breakdowns and far less workshop hours… Results like these are precisely why we use telematics."
On receiving the Green Economy Mark, Richard Lilwall, Chief Executive Officer at Quartix, commented: "We are delighted to have been recognized for our commitment to global sustainability by the London Stock Exchange and are proud to be in this category alongside remarkable peers. Our fleet utilization reports facilitate change for a wide range of businesses, helping them to run greener operations, one journey at a time. Mitigating risks to driver safety and to the business itself are our key principles, alongside reducing the impact of those journeys on the environment."​​
Emily Rees, Chief Financial Officer at Quartix, commented: "Fleet businesses have sustainability targets to meet and investors are increasingly focused on growing the proportion of their investments that support green industries. We are delighted to receive the Green Economy Mark and to be recognised as a top green business to invest in."
Julia Hoggett, CEO of the London Stock Exchange, added: "Congratulations to Quartix on receiving the Green Economy Mark, which recognises companies that derive more than 50% of their revenues from green products and services. Companies that qualify for the Mark play an important role in the global green economy and the shift towards low-carbon business models: they are key to accelerating the transition to a more sustainable economy."