Capture speed, acceleration and braking profiles
Monitoring driver behavior with Quartix is simple. Our range of reports, including speed distribution and acceleration/braking profiles, give you all the data you need to increase the safety of your fleet.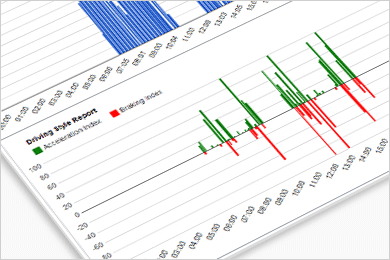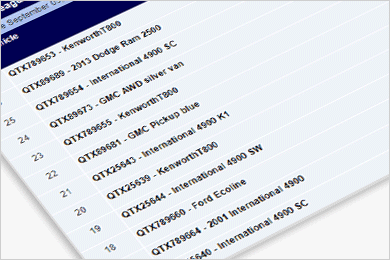 See all your vehicles ranked
You can compare driver behavior scores across a group of vehicles or your whole fleet. Each driver is given a score based on their driving profile. Those who are taking too much risk will stand out on the Driver League Table in red. The best drivers will appear in green, and those in between will be amber.
The league table also shows you how many miles and hours have been driven for the selected period.
Save fuel and reduce risk of accident
Monitoring and improving driver behavior in your fleet can result in fuel savings between 8% and 14%, not to mention giving you peace of mind that your drivers are taking to the roads safely. Spot your risky drivers, help them get better, improve your business.