When your mobile employees share a vehicle, it can be difficult to establish who bears responsibility for particular events or who deserves the credit for a good driving record. With Driver ID, these concerns are a thing of the past. You'll have comprehensive tracking and driving records not only for each of your vehicles, but for each of your drivers.
What is Driver ID?
Vehicle tracking with Driver ID identifies individual drivers using a key fob affixed to a reader in the dashboard. This reader, fitted at the time of installation, is connected to the tracking unit. Each driver is assigned a unique key fob which, when placed on the reader, registers the driver in that vehicle. The unit will then record all trip-specific data under that driver's name.
A special tracking unit can also be installed which will emit a loud buzzing sound when the ignition is turned on and a key fob hasn't been placed on the reader. The sound won't stop until this is corrected, ensuring that data is always registered to an individual driver.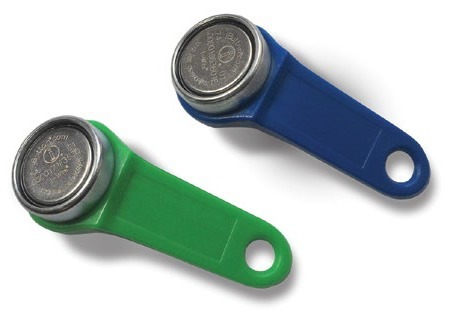 What can it do for you?
When it comes to your fleet, you want as much information as possible, in order to make the most informed decisions about operating practices, costs and overall efficiency. With Driver ID in place, your business will benefit from:
Greater accountability: Driver ID provides data specific to each driver that you employ. Any corrections that need to be made to resolve fleet safety or cost concerns can be accurately directed to the responsible individual.
More comprehensive reporting: Digging into the volumes of data provided by your tracking unit is easier when you can filter your reports by driver, rather than just by vehicle. This makes two types of reports even more useful:

Driver behaviour reports: When assessing your employees driving style, it's critical that you know exactly which drivers relate to which behaviors.
Timesheets: Ensure accurate accounting by making certain that driver-specific jobs and hours are allocated properly.
What do customers say?
Quartix customers with Driver ID report being extremely satisfied with the detailed, employee-specific information they have at their disposal.
"We can reward good driving and performance-manage the worst. We have found the Driver ID aspect has improved the quality of our workforce's driving and decreased customer and public complaints," says Amberon Transport Manager, Jay Lanchbury.