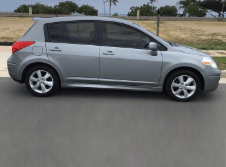 "From what I hear, some provider's trackers don't even work in Hawaii, but we've had no issues with Quartix"
Located in Ewa Beach, Hawaii, not far from the tropical sands of Waikiki, Ewa Beach General caters to the visitors who flock to their state through the car-sharing service, Turo. Jeff Birt and the Ewa Beach General team rent out their small but growing fleet of eight vehicles to the island's tourists and guests, arranging to drop their vehicles off and collect them again at a place and time of the customer's choosing.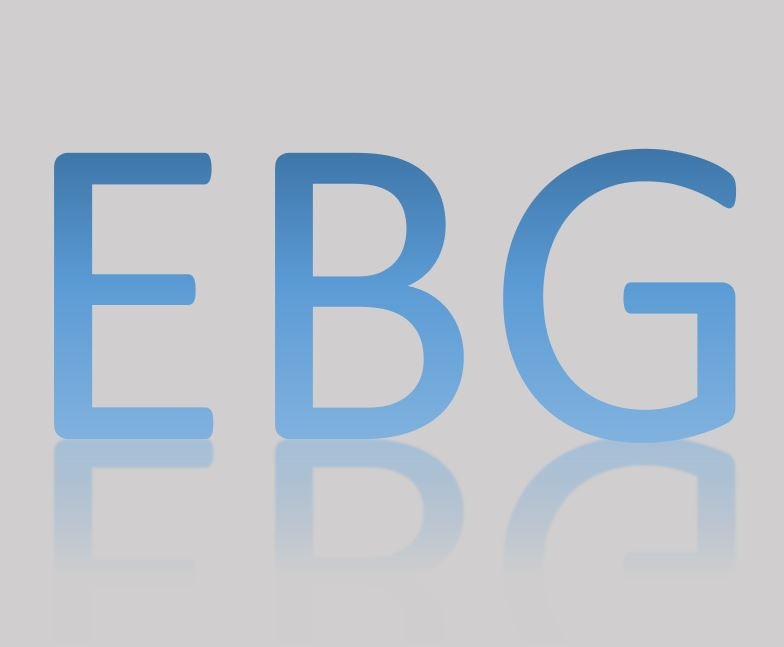 Choosing Quartix
"I'm on a few online chat boards for our business and I started hearing a lot about vehicle tracking," says Jeff. "But I thought…we're on an island! It's not like people can take our vehicles off the island very easily!"
But then he heard about an incident in which another company's car was abandoned when the customer failed to return it. The company had no idea where their vehicle was.
"So, we started looking into tracking," Jeff continues. "We were going to go with one of the big providers, but their costs really surprised me. Meanwhile, the Quartix sales team, after answering all my questions every time I called, quoted us a much lower price that the bigger provider wouldn't match."
"We decided to install the units ourselves," Jeff says. "It was easy, even with no auto-electrical training."
Quartix offers several options for vehicle trackers, including two options that are self-install only—one battery-connected and the other powered through the vehicle's OBD port. But even Quartix's hardwired device, which is usually installed by a professional engineer via a state-wide network of installers, can be fitted with basic instructions. This is particularly helpful to customers in rural places throughout the country, and for those, like Ewa Beach General, who live in smaller or less populated states.
"It felt like it was no time at all before we were up and running," he continues. "Same day as getting the trackers, in fact."
Favorite features
Because the need for real-time tracking was the motivation behind getting vehicle tracking, it's no wonder that Jeff cites it as one of his favorite aspects of the system.
"What I love is that the live tracking displays how fast the cars are going," Jeff says. "If I see one of our cars going seventy, I want to know about it!" Knowing how their cars are being driven helps the company keep on top of routine maintenance and avoid costly repairs that could keep a car off the road for an extended period of time.
"Just by looking at the live tracking map, I can follow our cars and see where they are. One time, I watched one pass through the big mountain with no signal difficulties. From what I hear, some provider's trackers don't even work in Hawaii, but we've had no issues with Quartix."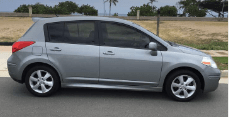 Mobile app
Ewa Beach General can also use the Quartix live tracking feature when they are out of the office via Quartix's app. "When we go to the airport or a hotel to retrieve a car, and the customer is late, we can get on the Quartix app and see where they are and how long it will be before they arrive," Jeff says. Free to all customers, the app is a great way for owners and fleet managers to stay connected to their vehicles and drivers, at any time of day, from any iOS or Android device.
Driver benefits
But there are other advantages that come with vehicle tracking.
"Not very long after we started tracking with Quartix, a family member from the mainland got into a small accident on the opposite side of the island while driving one of our cars," Jeff recalls. "He thought he was in one place, but the tracking system told me he was somewhere else. I was able to get emergency services out to him right away. Without Quartix, it would have taken longer for help to arrive, because they wouldn't have found him in the place where he thought he was!"
The ability to pinpoint a driver's exact whereabouts in the case of an accident or other emergency is just one of the many ways vehicle tracking can help a driver or, in this case, a tourist who isn't familiar with their surroundings. As Jeff discovered, a tracker can be a great benefit in a stressful situation. Read more about how vehicle tracking benefits drivers here.
"I had to ask myself 'how had I not heard about Quartix?'," Jeff laughs. "It's a great system for a smaller business like mine, a business that's just getting started. The product is perfect. It's exactly what we needed."