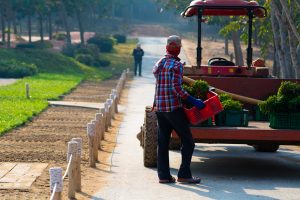 "The Quartix system is very friendly to the user. I would recommend it to anyone who asks!"
Servicing the Omaha area since 1997, Forest Green Lawn & Landscaping provides lawn maintenance and landscaping design for both residential and commercial customers. Their fleet of 20 vans and trucks is out on the road every day, and keeping track of those vehicles and their activities is down to Operations Manager, Michael Chase.
"When I came into the business, Quartix trackers were already installed in our vehicles," Michael recalls. "But I had some ideas about how we could use the system even more. We started measuring metrics like how long the work crews were in our shop in the morning before heading out by looking at what time they clocked in versus what time their vehicles left the site. We also looked at how long it took them to gas up in the mornings, that sort of thing."

Live tracking for a company on the go
"If we need to know where a crew is, we know right away by looking at the system. If a customer needs an emergency job, we know who is nearby and can get there the fastest."
With Quartix, Michael and Forest Green can see their vehicles and drivers using any internet-connected device. And as there is no need for any additional software and everything is accessible over the web, they get the information they need, wherever and whenever they need it.
"I like to see the routes our drivers have taken and Quartix's route maps and daily logs let me do that," Michael goes on. "If there's a crew that I feel is spending too much time on the job site, I can just look at their daily logs and verify or disprove that."
Because the Quartix system updates continuously, Michael has complete visibility of his drivers throughout the day. "We keep the live tracking screen on display all day and check it when we need to—it's very simple."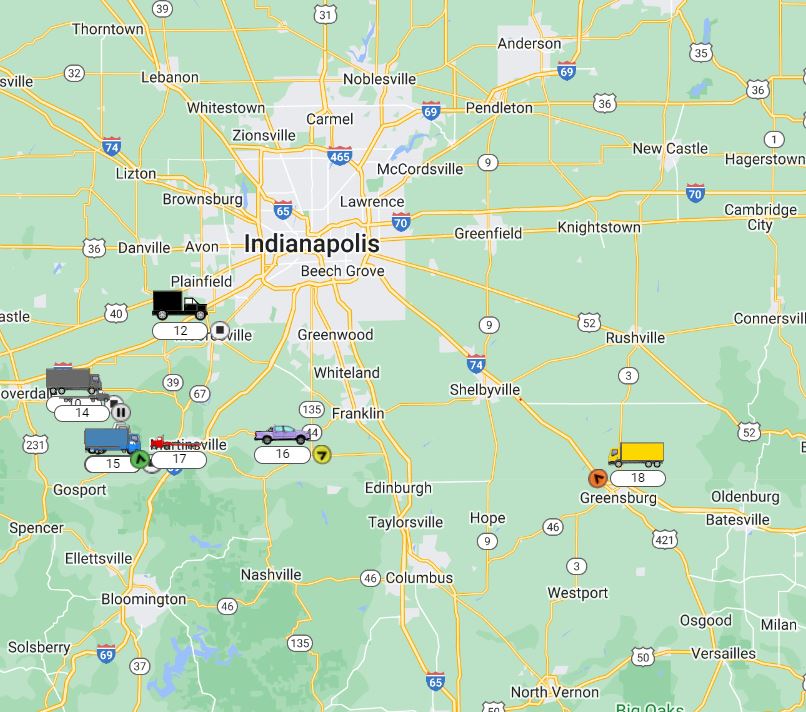 Customizing the system
"When we add a vehicle to the system, I try to keep the same vehicle icons per department with their individual truck numbers. It makes it easier to distinguish between crews when I'm looking at the live tracking map," Michael says.
There are many ways that Michael and Forest Green can customize the Quartix system to make it work for their unique needs. In addition to tailoring live tracking icons, they can also create groups of vehicles and drivers, so they can always zero in on exactly which selection of drivers they want to focus on. They can even add the addresses of their regular clients as custom locations on the system—that way, daily logs and maps will show the customer's name rather than an address. It makes it even easier for Michael to manage his fleet.
"It's an easy program to use," Michael says. "The Quartix system is very friendly to the user. I would recommend it to anyone who asks!"