Quartix has been awarded the prestigious 2016 Fleet World Honour for Innovation in Telematics. We are delighted to be recognised for our continued technology enhancements, in particular the development of our Safe Speed Database, following 15 years driving telematics innovation.
Andy Kirk, who received the award on behalf of the Quartix team said, "We are extremely proud to have won this award, as the company as a whole is dedicated to innovation both within our daily activities and especially product development."
The Quartix Safe Speed Database is continually updated from the 30 million vehicle movements per day that are captured by Quartix Vehicle Tracking. It is designed to give customers a complete speed profile for their drivers, as compared to how other drivers are taking to the same roads. For example, a driver going 60 mph might be driving under the speed limit of 70 mph, but the majority of drivers on the same stretch of road drive around 50 mph. This indicates that although the employee is driving legally, their driving style puts them at increased risk of harm to themselves and other road users.
As the Fleet World judges said, "Good driving isn't just about slavishly sticking to the speed limit. Quartix's clever use of the Safe Speed database tracks drivers and shows when they are above the average speeds for some road sections, even if they are below the legal speed limit. The result is a far more granular understanding of driver risk and behaviour, rather than just box ticking speed limit compliance."
Integrated with our popular Daily Driving Reports, the Safe Speed Database is the latest way that Quartix Vehicle Tracking is helping our customers maintain a safer fleet and we are grateful to be recognised by Fleet World.
Andy Kirk adds, "Quartix's continued innovation does not stop at the win of this honour, and we are extremely excited about our further product developments which are planned for release this year".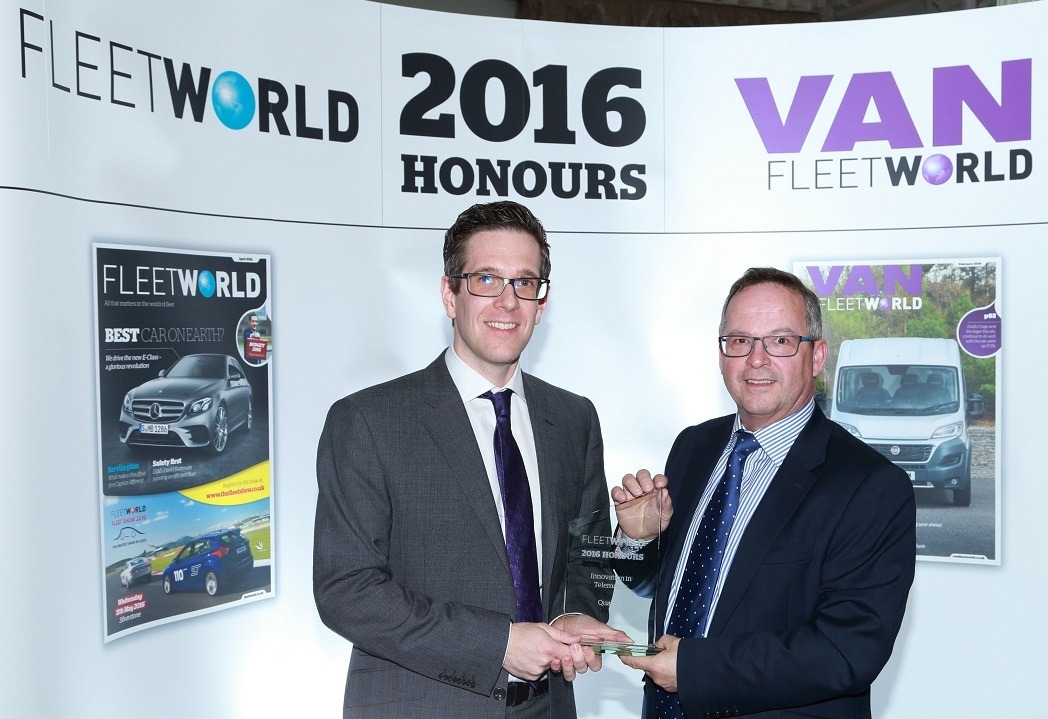 Fleet World Honours 2016 . . London, UK . . 19.04.2016
The Fleet World Honours 2016 took place at the Royal Automobile Club in Pall Mall, London.
© Paul Marriott Photography