In April of 2019, London's Ultra Low Emission Zone, or ULEZ, went into effect. This geographical area in the heart of the capital was established to reduce the amount of air pollution in the most congested area of the city. There are heavy entry fines for vehicles which do not meet emissions standards.
Setting up and enforcing ULEZ was controversial at the time. However, several of the UK's biggest cities have followed London's example:
Brighton
Glasgow
Norwich
Oxford
Currently, the low emission zones for the above cities only apply to buses, but it's anticipated that, like London, these zones will eventually apply to trucks and cars which don't meet current environmental standards, ie: are not Euro VI engine models. In the next few years, the following cities are expected to join them.
Birmingham
Bristol
Cardiff
Hull
Manchester
Sheffield
Bath
Derby
Nottingham
Southampton
By the end of the decade, most of the UK could be affected by low emission zones or, possibly, T-charges.
T-charges, with the T standing for 'toxicity,' are extra fees applied to an existing congestion zone. They mainly apply to pre-2006 vehicles and are aimed at improving air quality by discouraging less environmentally friendly vehicles from operating in areas of high traffic.
Whether it's a charge for entering a low emission zone or a charge for operating an older vehicle, as a fleet manager or business owner, you will need to have a plan for navigating these areas, and vehicle tracking can help.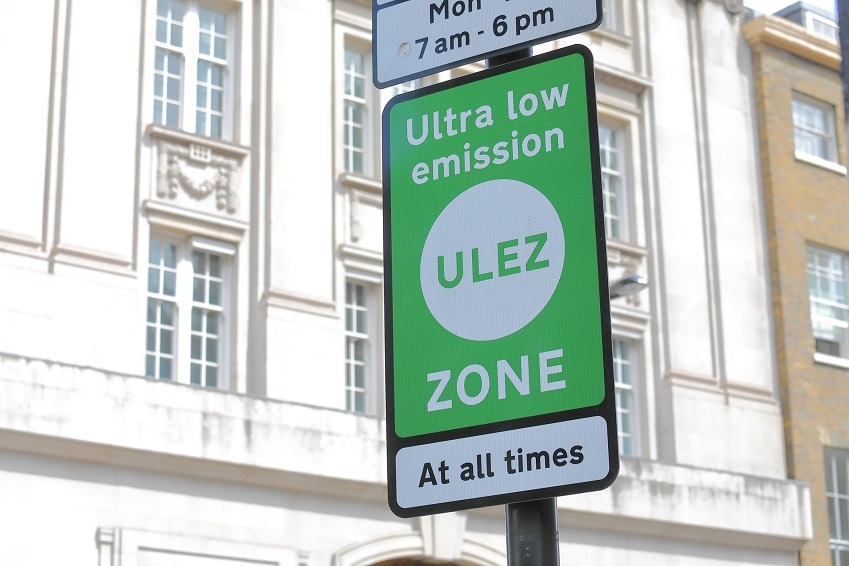 Low emission zones and fleet vehicles
Any business that operates within a big city will be affected by a low emission zone being established in that city. The easiest way to deal with these zones is to ensure that all your fleet vehicles meet the emission standards, so that no charges will apply. This guide tells you which vehicles have to pay the ULEZ charge in London; most low emission zones will have the same standards. However, it's not feasible that all fleets will be able to retire their older vehicles in favour of new ones, so fleet managers must be aware of any potential zones their vehicles will be entering.
Looking at ULEZ as an example, the daily charges could be something like:
£12.50 for cars, smaller vans, motorbikes and other light vehicles
£100.00 for lorries, buses, coaches and other heavy vehicles
If your vehicles must enter the ULEZ or any other zone on a regular basis, those charges will start adding up quickly.
It's possible to pay solitary charges as they occur, or you can set up automatic monthly payments through Transport for London's website. Remember, you should only ever set up auto payments through the governing authority, not a third-party site, to avoid scams.
How can vehicle tracking help?
Some fleet managers will be able to plan a route for their vehicles that will avoid these areas. Vehicle tracking can help you do this, even without specific software, by showing you exactly which routes your vehicles travel and how often they will cross into a low emission zone. It might not be possible to eliminate all travel into a zone, but if you could cut entry down to one vehicle, once a day, the reduction in costs would be significant.
Vehicle tracking can also help by alerting you when your vehicles enter an established area, like a low emission zone. Geofencing can be used to set those areas up as forbidden for some or all of your vehicles. If a vehicle that shouldn't go into a low emission zone enters one, you will get an alert via email or text message. This will prevent you from being hit with unexpected expenses.
But some fleet managers will have no choice and will have to have vehicles entering low emission zones regularly to deliver goods or visit customers. Vehicle tracking can also help with this by providing a tool by which you can independently verify exactly when and how often your vehicles should be charged. Driver logs, timesheets and time on site reports give you a complete picture of your fleet's activity and will make sure you know exactly how much you owe.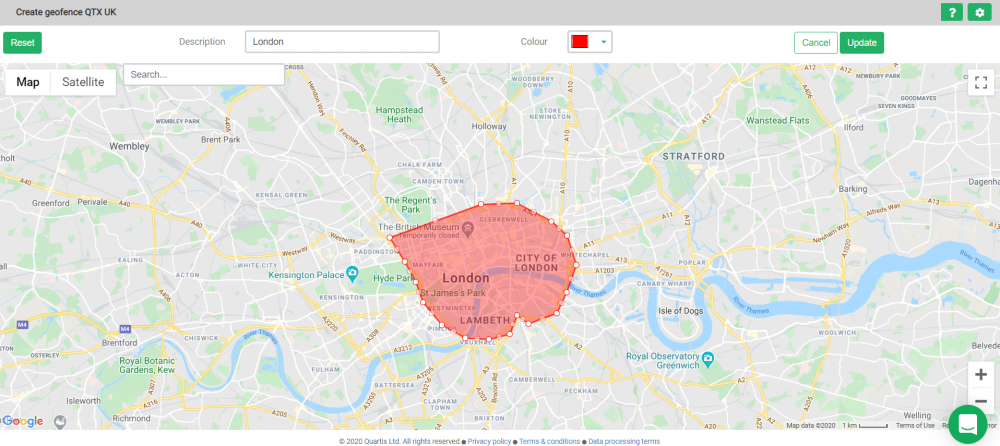 Low emission zones in the future
Right now, it seems as if low emission zones or even ultra low emission zones are the future, but this might not necessarily be the case.
Recently, Leeds planned to enact a Clean Air Zone and was prepared to create a low emission zone in the city centre. However, due to the fact that 90% of buses and 80% of HGVs converted to cleaner Euro VI engines, the city achieved the aims of the proposed Clean Air Zone early and now no longer requires a low emission zone.
It's possible that with the continued incorporation of environmentally friendly vehicles in UK fleets, the need for low emission zones will fade. Logistics UK (formerly FTA), which represents the entire UK logistics industry, supports this view.
Denise Beedell, Logistics UK's Policy Manager for Vans and Urban says, "By the end of next year (2021), we estimate almost 80% of the GB truck fleet will be Euro VI. Euro VI has been mandatory in all new trucks since 2014, and the natural fleet replacement cycle is reaching the required standards meaning that environmental improvements driven by Clean Zones will begin to slow."
Ms. Beedell goes on to say, "We want to see government and local authorities adopt a more comprehensive range of measures, such as incentivising the uptake of alternatively fuelled and electric commercial vehicles, more effective management of congestion, and enabling more deliveries to be retimed."
So, ultra low emission zones don't have to be the future; with time and effort, they can be reduced or even eliminated. But for now, a fleet manager must be aware of new zones, changes to existing zones and have a plan for their fleet. With vehicle tracking providing data and tools that can help, you can be prepared to navigate these areas.