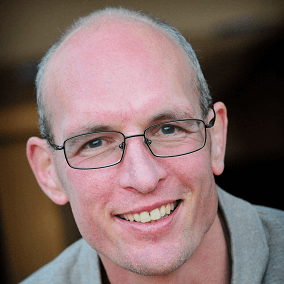 Hi, my name is Peter Brown and I am the Director of Systems Development at Quartix Vehicle Tracking.  This blog post is to let people know that I will be running the Chicago Marathon on the 11th October 2015 in aid of the Make a Wish Foundation.  Back in 2010 I ran my 'last' marathon in a small event in Abingdon when I was younger, lighter and had more hair, well maybe I didn't have more hair but I was definitely 5 years younger and about a stone lighter.
Quartix Vehicle Tracking has a Sales and Support office in Chicago covering the whole of the US, supplying Fleet Tracking devices to our customers and supporting their use of the online Fleet Management Software application. The Quartix Vehicle Tracking Devices are compact and lightweight, they need to be as I am planning on carrying one on the 26.2 mile run with me.  The device is usually powered by the vehicle battery but hopefully something smaller than that will last the 4 hours I am expecting it to take me to complete the course.  The Chicago Marathon starts and ends in Grant Park and takes tens of thousands of runners through 29 neighbourhoods in front of 1.7 million spectators.
The Quartix Vehicle Tracking Device works over the mobile phone network to send Vehicle Tracking data to the Fleet Management System that we develop and support end to end.  By setting up the device I will be carrying the system and I will appear on the Quartix online web application probably as one of the slowest vehicles the system has ever reported on.   I doubt I will get up sufficient speed to register a Driving Style score let alone an incident alert, but there may be a few stop events especially towards the end.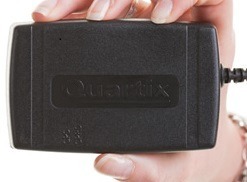 Briefly the Make a Wish Foundation grants magical wishes to children with life threatening conditions around the world. I have set up a fundraising page using the Virgin Money Giving Site and would be very grateful for any sponsorship and support:
http://uk.virginmoneygiving.com/fundraiser-web/fundraiser/showFundraiserProfilePage.action?userUrl=PeterBrown320
If anyone from the US would like to contribute I have also set up a page on the Make a Wish Foundation site there:
http://site.wish.org/site/TR/FriendsandFamily/Make-A-WishIllinois?px=2983642&pg=personal&fr_id=1581
Thanks for reading this, there will be a post race post to follow.