This week, Quartix HR Generalist Alys Smith talks with Fiona Dingley, Sales Administrator, about team spirit at work and how Quartix has helped sponsor her continuing education.
Tell me a bit about yourself
I was born and raised here in Newtown however, I spent my late teens/early twenties abroad partying…sorry…holiday repping. Last year I married my high school sweetheart and we live locally with our very lively Springer Spaniel, Codey!
My hobbies include long walks with Codey and I've recently joined a running club which I attend with fellow Quartix comrades. We also get together for a 5k park run on Saturday mornings! (I need to do something to burn off the cakes people keep bringing into the office).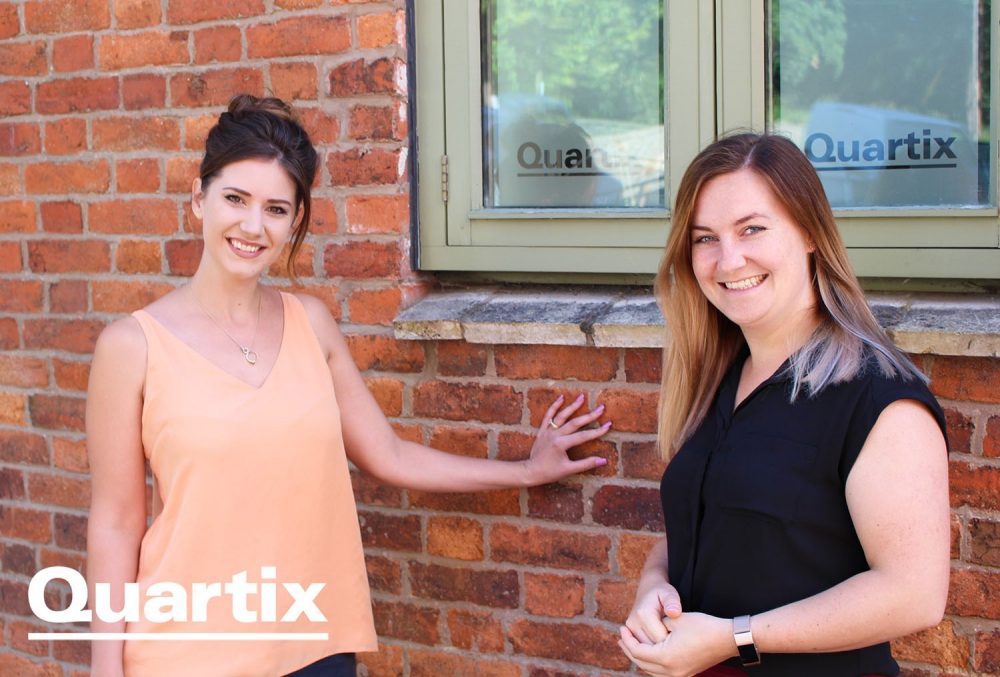 How do you find it working for Quartix?
I absolutely love it. My work colleagues are more like friends and the team spirit amongst us all is second to none. I joined the company in 2013 and it's been amazing to watch the company grow over the years. We've branched out into the States, won numerous awards now have over 11,000 fleet clients. I'm so proud to be a part of it.
How would you describe the Company culture?
Quartix is great about investing in their employees and helping them to grow their skills. I was lucky enough to have two Business Admin courses funded by the company.
What's a day in your life like?
I assist the Sales Ops Manager in overseeing the Sales Admin processes for our UK fleet. This includes processing order paperwork for new and repeat business. I'm also responsible for supporting the Field Sales guys out on the road and arranging business travel for Quartix UK, FR & USA – no pressure!