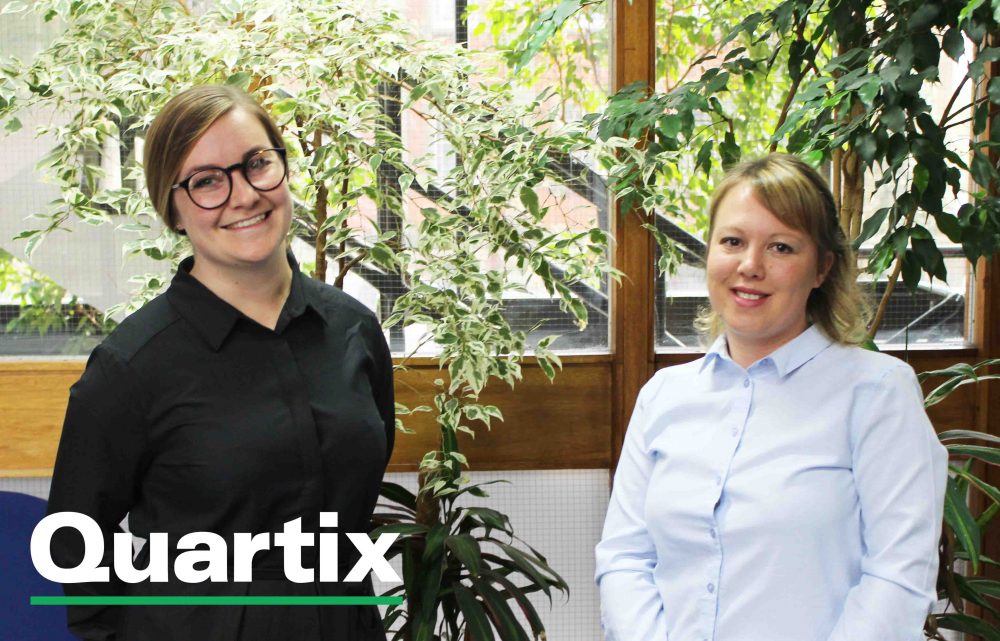 Alys Smith, Quartix's HR generalist, talks this week to Anne Barade, who heads our French operations team, about working for a British company in Wales.
Tell me a bit about yourself
I come from a little town near Bordeaux in France and moved to Wales 3 years ago where my partner was born.
Luckily, I got the chance to join Quartix's French department in 2015. This was a perfect opportunity for me, as I'm now able to work locally in mid-Wales and work in a bilingual environment. I have now worked for Quartix for over 2 years and it has been a fulfilling experience.
How do you find it working for Quartix?
Working for Quartix brings a lot of career opportunities. Indeed, as a growing company, I've had the chance to participate in diverse activities and even progress within my career. Also, it is very exciting to contribute towards developing the Quartix French branch.
How would you describe the Company culture?
As a French person working for a British company, I've had to embrace different cultural understandings. This is very rewarding, I think this is what I enjoy the most at Quartix.
In my opinion, the company culture is quite strong. It sits between the family and the corporate business culture. As a family business, I feel that if I need help I can approach everybody in the company in the simplest way. At the same time, having full trust in the company's processes and structure makes me feel confident to be part of it.
What's a day in the life of you like?
My role at Quartix allows me to be close to our customers. Between managing the installation bookings and dealing with a variety of daily requests, it's very important that I provide excellent customer service. From using the Quartix interface to testing installations, I use several skills to meet our customer's needs in the best way possible. This makes my job very interesting.
In addition, I manage the logistic duties for the French department, so I deal with queries and issues from our suppliers and installers, which is a daily challenge. At Quartix, we put our customers first, and so we all try our best to keep this at the forefront of our work. Nevertheless, we also need to maintain a strong and professional relationship between French partners/engineers and it is my duty to keep this going.
On a personal side, I'm a busy mum of 2 young ones and a full-time worker, so my days are rather full. However, working at Quartix allows me to juggle between the two without too much stress which I appreciate.