Alys Smith, Quartix's HR Generalist, talks this week to Sales Operation Manager, Sam Taylor-Green.
Tell me a bit about yourself
I was born in Shrewsbury, but I've lived in Newtown my whole life. I have a large family that I am rather fond of and I've recently gotten married to Marc; we've been together for the last 12 years. I love Disney and the Friends TV series. I enjoy reading, spending time with family and friends and really enjoy watching films. I am a huge fan of the Marvel franchise.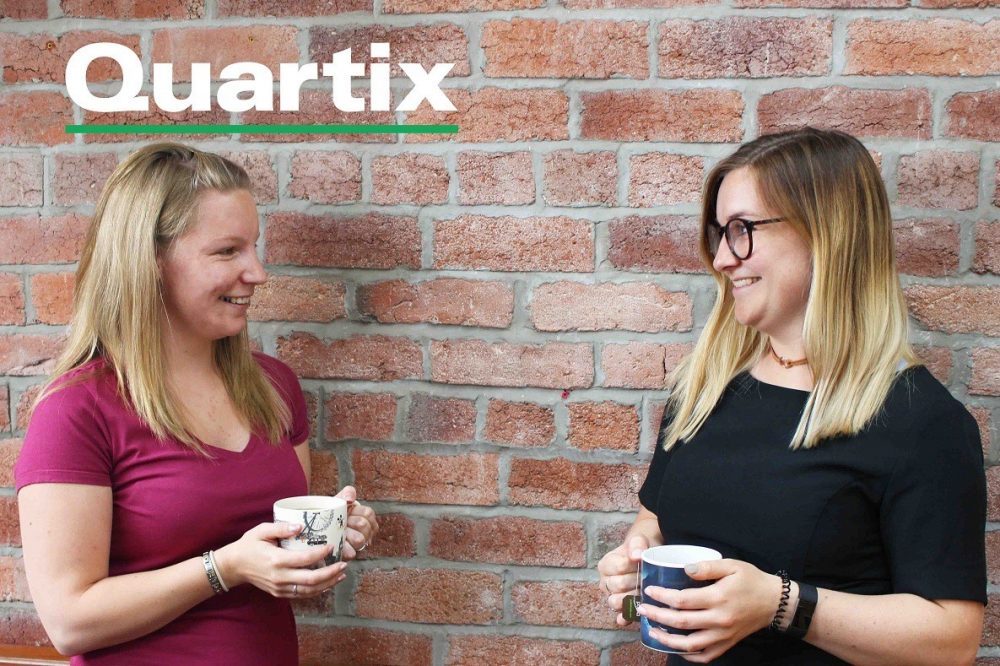 How do you find it working for Quartix?
I joined Quartix in March 2010. Previously I had worked in retail positions so was very lucky to be given the opportunity within Quartix. My role when I started was Office Administrator and from there the role has changed and grown with the company and now I'm Sales Operations Manager. When I initially started, it was just myself doing the admin role, but this has now developed to three sales administrators, a receptionist and myself in the team. I enjoy the day-to-day challenges– in the sales and administration team, you never know what you are going to be asked to do or come across, so it makes for a good varied workload. I have made a lot of friends within Quartix over my time here.
How would you describe the Company culture?
When I first started with the company, there was a team of just 16 staff members within the one Newtown office. We have grown considerably since then to now having six offices in Newtown and 93 staff in Newtown alone. It has been a lot of change! It hasn't come without challenges, but I like to think that as a team we have worked together to overcome them, for us to develop to the company we are today. I can see this growth continuing, which will mean more changes to come, but I'm always up for a challenge!
What's a day in the life of Sam like?
Depends whether you mean a work day, or a weekend…
Within my job, it's quite a varied role, so every day can be very different from one to the next. It's nice to have such a varied job role.
In my own time, I spend it with my family and friends, watching films and TV series and of course doing the housework around all of that.