This week, Alys Smith, HR Generalist, speaks to Selena Davies about her 13 years with the company,
Tell me a bit about yourself
I was born in Brixham, Devon and moved to Wales in the early 90's. My life outside of work is centred around my family, I have an older daughter who is in University studying Computer Science, another daughter who is an avid gymnast and ukulele player!! And my son who is the youngest and boss of the house!! We also have a Horsfield tortoise called Flash.
My husband and I recently bought our dream home, so when not providing a mum's taxi service to clubs and competitions, I have been spending most of my time in the garden.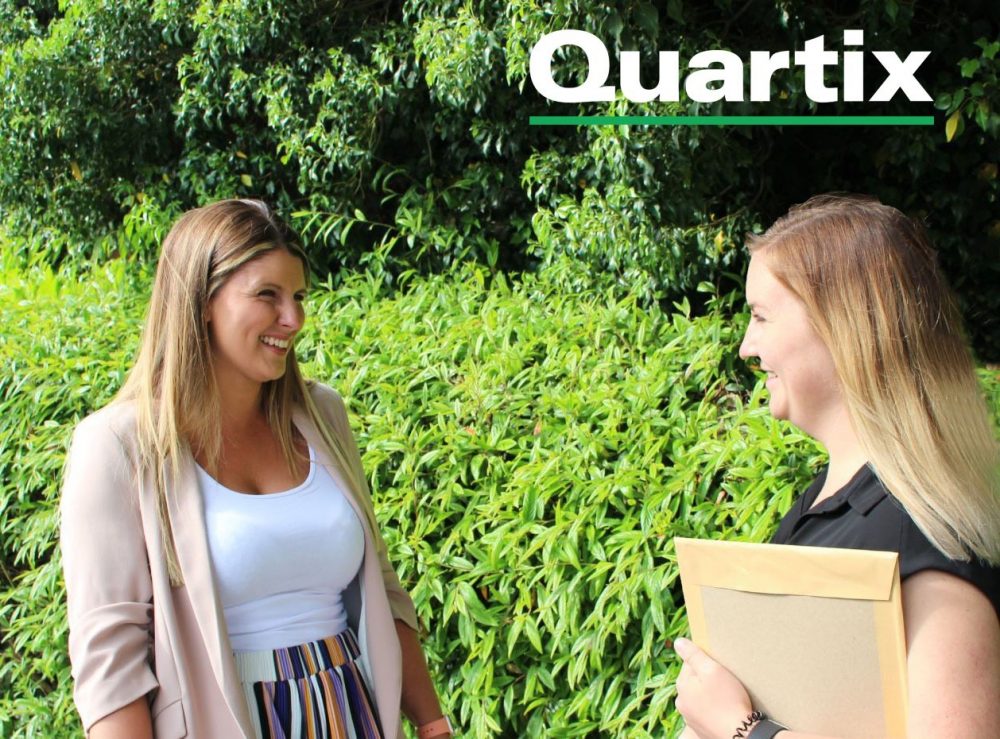 Before joining Quartix 13 years ago, I worked as a project line manager for a modular building company. I had originally been placed at this company as part of an apprenticeship scheme. The apprenticeship was to achieve an NVQ in Engineering Manufacture – I had originally wanted to follow in my late father's footsteps and become an engineering officer on board P&O container ships but it's funny how life seems to have other plans.
How do you find it working for Quartix?
If you'd told me 13 years ago that I would be the operations manager for Quartix and overseeing not only the fleet but also the insurance installations teams I would probably have laughed you out of the building. Not because I'm incapable, but because I didn't realise I had that much potential. The effort that Quartix has put in to helping me grow as not only a person but a manager has helped me achieve targets I never knew were thinkable let alone reachable. But to answer the question, extremely fulfilling.
How would you describe the company culture at Quartix?
Light but focused. Are you familiar with the song lyrics 'they keep things loose they keep it tight'? This personifies how Quartix operates so efficiently, the in work approach to freedom of movement combined with the out of work social engagements ensures that the team feels more like and extension of family than a stranger you sit next to for the majority of your working day. This in turn creates bonds between team members that make them not only go that extra mile for each other but the customer as well.
What's a day in your life like?
Different every day, as you'd expect from having such a central role. One day I may be discussing installations procedures with a new engineer, the next negotiating multi million-pound contracts with potential customers and service providers. One things for sure, there's never a dull moment.