Tell us a bit about yourself
I was born and raised in Florida, right near Disney World, and I have a degree in Creative Writing from Florida State University (go 'Noles!) In 2006, I moved to Los Angeles to become a television writer, but ended up writing movie reviews and interviewing celebrities for an entertainment blog. After seven years in L.A., I met my husband, who is British, and moved to Wales to be with him.
I love books and can usually be found reading one at lunch. I've actually written a couple of novels (nothing good enough to be published yet). I'm involved in the community theatre scene here in Newtown, having been in several plays and musicals. I can read and speak very, very basic Japanese, I take singing lessons, and I'm obsessed with baking.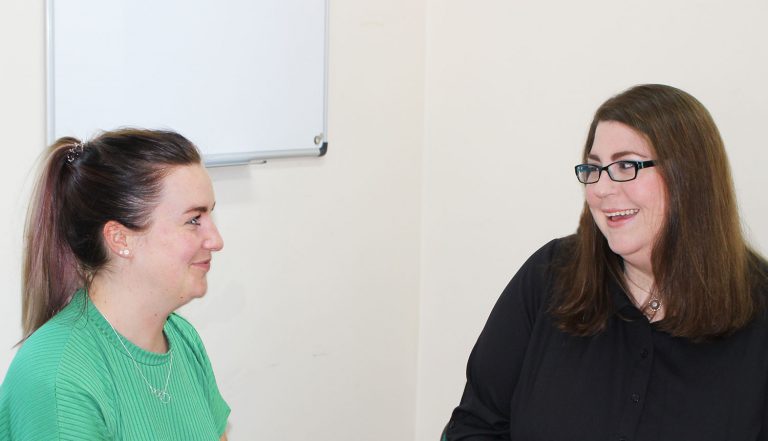 How do you find working for Quartix?
I joined Quartix in 2014 as a member of the insurance team, then I worked in the stock department for a while, before moving into marketing, so I've gotten to experience several different roles within the business. I've enjoyed every new challenge, and all the skills and product knowledge that I gained in one role have helped me with the next.
The opportunity to develop within the company has been invaluable, especially within the marketing team. As Quartix has grown, our team has expanded to include specialists in content creation and digital marketing, so there's always something new to learn from my co-workers.
How would you describe the Company culture?
Being that Quartix is the first and only company that I've worked for since moving to the UK, I wasn't sure what a British company would be like, versus an American one. It turns out the only real difference is in how much tea is consumed in the office!
I've always loved that although Quartix is serious when needs be, there is also plenty of room for fun, whether that's a meal out with your teammates, or the annual company Christmas party. One time we even went on a medieval team building day at Warwick Castle, complete with an archery tournament.
What's a day in your life like?
There are so many different kinds of projects in marketing—researching and writing blog posts, monitoring our social media accounts, working with our graphic designers on new pieces of content, organizing webinars for the UK and the US, capturing and editing videos of our tracking application, coordinating case studies with our customers—no two days are similar!
After work and on weekends, if I'm not at rehearsal for a show, I'll either be Skyping with my family in America, working on a story, reading, baking something, or watching Netflix with my husband and our very adorable cat.