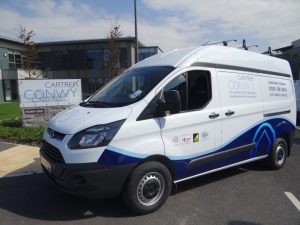 The Support team are fantastic—all queries are dealt with promptly and all members of the team are fully conversant in any issues you have.
Tracking and housing
Cartrefi Conwy is a Registered Social Landlord (RSL) that was formed in 2008. With over 3,700 properties throughout the county of Conwy, they are one of North Wales' foremost providers of affordable, high quality homes, and have achieved Welsh Housing Quality Standard (WHQS) status.
After a consultant suggested implementing vehicle tracking as a way to reduce costs, Cartrefi Conwy began searching for a supplier that would offer the best value for money. Quartix was their choice to track their entire fleet of 40 vehicles, a mixture of vans and cars, with a mini-bus and a 4×4.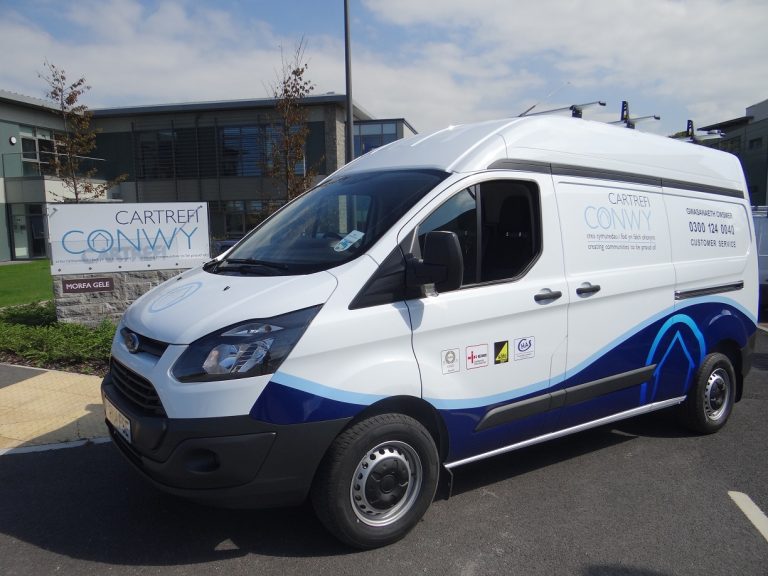 Supporting lone workers
"When we first implemented the trackers, they were not welcomed by our drivers –they believed the devices were going to be used to check up on them," says Charlotte Bennett, Corporate Services Coordinator. "However, they have only been used to support them when we receive complaints that they have not attended an appointment. By providing tenants with evidence that we have attended, it has stopped complaints escalating."
"The tracker devices have also proved important in how we support our lone workers," Mrs. Bennett adds
"If they set off their personal alarms, we can identify the nearest person to them and provide a swift response."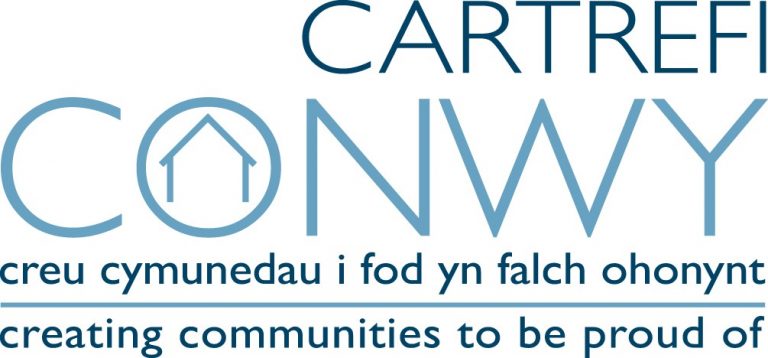 Fleet management solutions
This ability to respond quickly has also helped Cartrefi Conwy with emergency repairs for their tenants; they can locate the closest tradesman and dispatch them to the site in question immediately, rather than having to contact a number of drivers to gauge their whereabouts.
Another feature of the system that helps them stay on top of maintaining a large fleet is Quartix's fleet management solutions. Integrated with FleetCheck, Quartix reports are entirely customisable and help automate the task of juggling service schedules, vehicle inspections, and insurance/tax deadlines. Customers can manually create notifications or the system can use information from the Quartix trackers to determine due dates. For example, customers can choose to receive emailed notifications of annual events such as MOT appointments or, by calculating mileage from the vehicle's logs, the system can be set up to remind the customer when tyre inspections should be performed. For Cartrefi Conwy, the reports have been a great advantage. As Mrs. Bennett says, "We have vehicles from several lease companies. This is the easiest way to sort the data!"
Prompt customer service
When support has been needed, Mrs. Bennett has been pleased with Quartix's response. "The Support team are fantastic—all queries are dealt with promptly and all members of the team are fully conversant in any issues you have." Quartix's dedicated Support team are always ready to answer any technical questions about our trackers, while the Customer Resources department are on hand to help with any account queries or to help customers renew their subscriptions and upgrade their vehicle tracking packages.
Looking forward, Mrs. Bennett notes that Cartrefi Conwy has recently set up a subsidiary company called Creating Enterprise. "Our fleet will be growing to reflect the stream of new work," she says. Quartix is excited to be with them as they continue to provide a vital service to their community.