Ginsters, part of the Samworth Brothers food manufacturing company based in Leicestershire have been using the Quartix Telematics System since 2011 and in 2015 the company won an award for the Most Improved Fleet of the Year from the Commercial Fleet magazine.
Fleet utilisation improvements
The Commercial Fleet Awards 2015, hosted by Gaby Roslin, was held in Telford where more than 500 guests attended to celebrate the best of the van and trucking industry. On top of the Most Improved Fleet of the Year award Ginsters have also won other accolades recently at the Food Manufacture Excellence Awards where they picked up the Supply Chain Initiative of the Year.
In a recent news article on the Samworth Brothers website about the Food Manufacture Excellence Awards they mentioned that Ginsters have managed to improve their Fleet Utilisation and reduce their lorry movements by up to 40%. This of course has a substantial knock on effect to saving businesses money from fuel, labour and maintenance costs.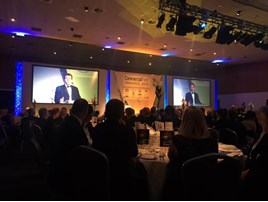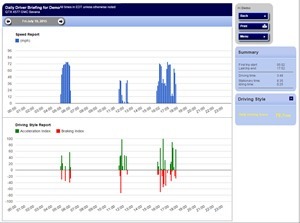 Fuel savings
In the past three years Ginsters have consecutively continued to save on fuel expenses using the Telematics and fleet tracking system from Quartix where they have managed to save up to 20% on fuel costs and have also reduced accident rates through better driving styles.
By improving the Driving Style of the Ginsters fleet drivers the company is not only saving money on fuel, but also on insurance costs and maintenance costs of all their fleet vehicles at the same time using the Quartix Fleet Management Software.
Fleet managers from Ginsters can use the real time Vehicle Tracking System to track their vans using GPS and daily Vehicle Tracking Reports to monitor all the data in easy to use excel spreadsheets of not only their van drivers statistics, but also of all their fleet vehicles data including mileage, servicing dates and vehicle safety inspection reminders.