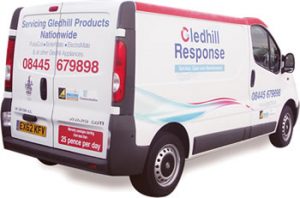 The Quartix system is far more user-friendly than other tracking systems we used in the past.
Fleet efficiency
Gledhill Response offer annual Breakdown Agreement contracts for the service, repair and maintenance of hot water and heating appliances.
They have been trading for 4 years and are the only official Gledhill approved repair specialist. Gledhill Response are based in Blackpool and offer nationwide coverage with an extensive network of highly-trained engineers. They have 30 direct employees and 22 vehicles tracked with the Quartix system.
Gledhill Response Ltd are using the Quartix vehicle tracking system to make the running of their fleet more efficient and ensure the safety of their mobile workforce. They moved to Quartix after encountering problems with a previous supplier who tied them into long leases they struggled to get out of.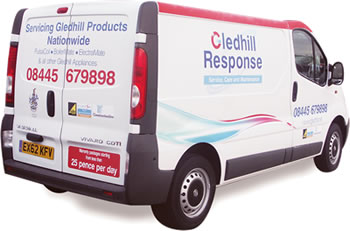 Award-winning vehicle tracking
The simplicity and transparency of dealing with Quartix encouraged them to opt for its award-winning system: "The direct rental short-term contracts from Quartix give us more freedom and don"t tie us up into third-party leases. With our previous supplier, we had to sign a dozen sheets of paper every time we ordered new units, whereas with Quartix the contract is a single A4 which makes it much easier," says Ian Gledhill, Director at Gledhill Response.
The user interface itself has also proved to be much simpler to use, saving the team valuable time on a daily basis: "The Quartix system is far more user-friendly than other tracking systems we used in the past", notes Gledhill.
The system at Gledhill Response has many uses, from dispatching jobs in real time to keeping tabs on mileage. Live tracking, which displays the exact location of all vehicles at all times on Google Maps and includes live traffic information, is an essential tool for Gledhill Response to monitor their team of field engineers on the road: "Seeing where the vehicles are in real time helps us slot jobs in and dispatch our drivers more efficiently – we save money that way," explains John Reynolds, Customer Service Director.
"The system is useful to us from a safety perspective as well as it enables us to keep tabs on our engineers, like checking that they have got home in the evening without having to call them. It removes the need to call engineers during the day which is just unproductive."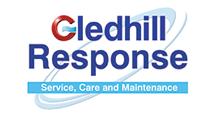 Monitoring working hours
As their engineers are salaried, it is also important for Gledhill to monitor their working hours: "We want to keep an eye on the hours our employees are actually working – we need to make sure they aren"t working too many or too few hours," explains Reynolds.
As well as the welfare of their team, Gledhill Response have a responsibility to ensure the company vehicles themselves are being used in an appropriate way, and to keep track on the mileage they cover. "Our engineers submit monthly mileage reports, and the data from the tracking system can be used as supporting evidence to back them up," says Reynolds.
Gledhill Response are constantly working to optimise the running of their fleet, and will be transferring the few vehicles still tracked with their previous supplier over to Quartix as their leases run out.