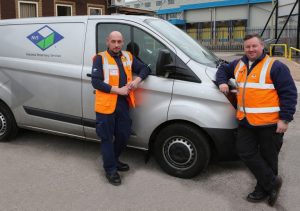 The ability to view the vehicles temperature ranges through the day, whilst the deliveries are made, is extremely useful.
Vehicle temperature tracking
As the UK's largest veterinary wholesaler, National Veterinary Services Ltd (NVSL) provides veterinary surgeons with a wide variety of goods, including temperature-controlled items such as medicines, vaccines, and animal foodstuffs.
In order to ensure regulatory compliance and deliver top-quality products to their customers on a next-day service, Monday through Friday, NVSL found themselves in the market for a reliable, efficient, and cost-friendly way to monitor the temperatures in their fleet of over 150 vehicles in real-time.
Being long-time customers of Quartix Vehicle Tracking, they didn't have to look very far.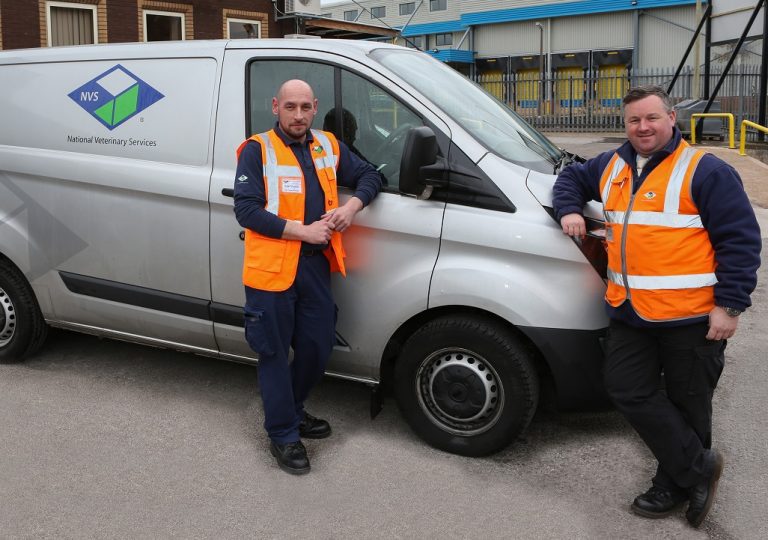 Fleet management tools
Already one of the UK's most respected names in vehicle tracking, Quartix has developed their Temperature Monitoring system with customers like NVSL in mind. Using the same GPRS technology that delivers their live vehicle tracking and fleet management tools, the Quartix system continually monitors conditions and transmits data, alerting customers when temperatures in their vehicles go out of range by as little as +/- 0.5° for temperatures between -10° and 85°C. "The ability to view the vehicles temperature ranges through the day, whilst the deliveries are made, is extremely useful," says Phil Bate, Fleet Manager.
This allows us to monitor the fleet effectively, ensuring the load compartments and fridges remain temperature compliant.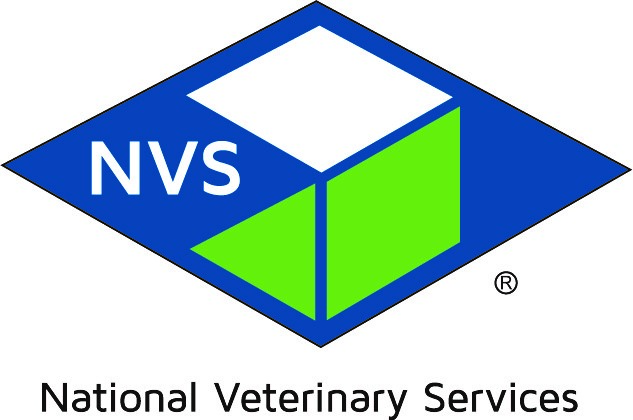 Tracking settings
The system requires only two probes for even the largest of vehicles, and each probe can be customized for different temperature settings. For example, a truck with both frozen and chilled sections will be monitored accurately for the requirements of each zone. The customer is able to set the parameters of each probe for each vehicle through Quartix's online portal, and can change these settings at will. They can also instantly review 12 months' worth of data; data older than a year is archived for easy retrieval.
"When customers receive their orders they can be confident that the goods have been transported under correct conditions," Mr. Bate says. "Should customers require clarification on the temperatures that refrigerated goods have been transported under, they can contact our Customer Services team who have access to the temperature monitoring system, and they can confirm the details, be the goods refrigerated or temperate."
With the Quartix system, temperatures are reported every two minutes while the vehicle is in use and every 15 minutes when the vehicle is not in use. Recordings are always taken when the vehicle stops and when the ignition is turned off. When a probe registers four consecutive temperature readings that are out of range, an alert is generated and an email is sent to the customer. This email can be sent to multiple recipients and contains a direct link to the vehicle on which the problem has arisen, allowing customers to correct any issues that, if unresolved, could lead to a loss of product.
"During our 10 year working partnership, Quartix have continuously supported (us). The facility to look at delivery times to a customers' premises over a period of time provides us with the confidence that our drivers are delivering effectively to our customers," Mr. Bate concludes. "We can now be confident that, when a practice enquires, our drivers have delivered the goods at the correct temperature."