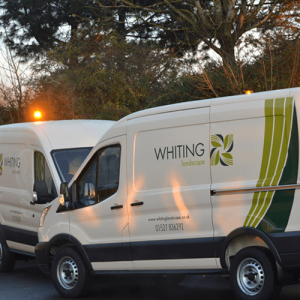 The Quartix system is very easy to navigate. Just this morning, one of our drivers changed vehicles and I could simply change the name on that vehicle.
Choosing Quartix
Whiting Landscape has been offering a wide range of landscaping and construction services across the UK since 1977. Based in Worcestershire, the company specialise in major domestic gardens and commercial business.
Transport Manager Simon Jones, who has been with the company for over 32 years, selected the Quartix vehicle tracking solution to help improve services at Whiting Landscape. Simon provided us with a bit of background as to why he selected the Quartix solution and the benefits it has offered so far.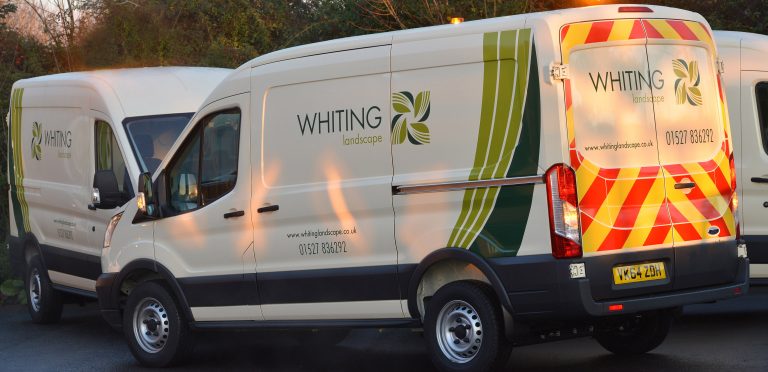 Routes and vehicles can be reallocated
After trialling several systems, Simon found Quartix competitively priced and preferred the user interface to that of other vendors. With an easy-to-navigate website and many useful features allowing Simon to quickly amend driver details and routes. He recalls, "Just this morning, one of our drivers changed vehicles and I could simply change the name on that vehicle myself."
Timesheets: Ensuring drivers complete their correct hours
One of the reasons that Whiting Landscape opted for Quartix vehicle tracking was to monitor staff remotely. With the majority of work completed off-site, the company could be unknowingly losing a lot of money if staff were leaving early or arriving late. Tracking has had a positive impact on the drivers at Whiting Landscape. "They are aware of the trackers, so nine out of ten drivers will be on site when they should be and won't leave until they're entitled to", Simon comments.
Security: Teams can easily locate missing vehicles
Security was a key factor for Whiting Landscapes, having experienced a lot of problems with theft over the years. Due to the trackers, teams were able to locate where some of their stolen vehicles had been left and reclaim their property.
Driving-style reports: Building brand trust
The driving-style reporting feature has offered huge benefits to Whiting Landscapes. With the company logo on each of its vehicles and a reputation to uphold on the public roads, the company was concerned with the safety of its drivers and the road users around them. The Quartix system flags any harsh braking or strong accelerating to Simon, who also regularly checks reports and speaks with any members of staff exhibiting bad driving, to make sure that they rectify this.
"If a tracker ever has a problem, the team respond quickly and send an engineer out to us straight away. would recommend Quartix to anyone. There are other options out there but I doubt they will offer the quality of service that you'll receive with Quartix."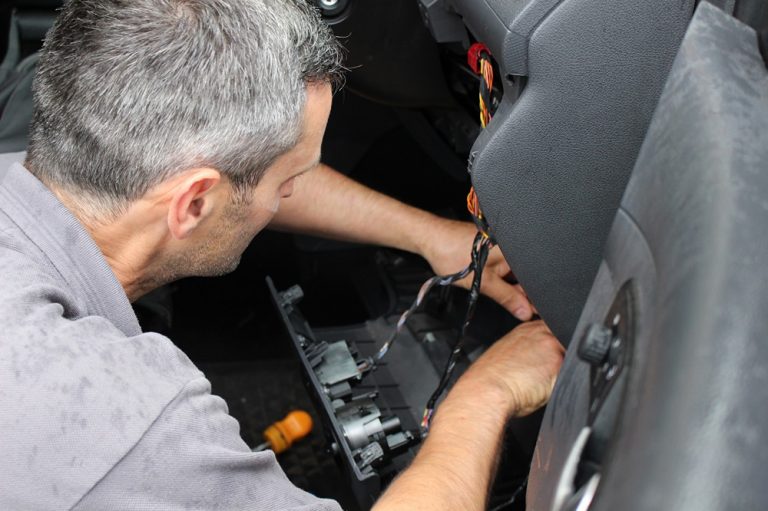 Excellent customer support:
The Quartix engineers and helpdesk are always on-hand.
Whiting Landscape have nothing but praise for Quartix's customer service. "If a tracker ever has a problem, the team respond quickly and send an engineer out to us straight away" says Simon. "I would recommend Quartix to anyone. There are other options out there but I doubt they will offer the quality of service that you'll receive with Quartix."