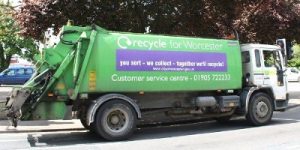 Quartix had the system with the required features and functionality at the most competitive price.
Managing transport costs
Worcester City Council, faced with unprecedented financial challenges, has turned to Quartix vehicle tracking to help manage its transport costs and improve efficiency.
Darrell Pulver, procurement manager, says the results are impressive. Benefits include lower fuel costs and better customer service – and he anticipates fewer insurance claims, improved productivity and lower costs for components, including tyres and brake pads.
The potential for savings was first demonstrated during a ten-month trial, which saw 30 council vehicles – refuse trucks, road sweepers and parks vehicles – equipped with the Quartix vehicle tracking system. The test showed saving fuel alone, through managing engine idling, harsh braking and accelerating, would more than pay for the system.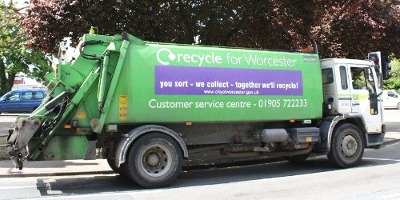 Competitive tendering exercise
Quartix won the contract to supply Worcester City Council following a competitive best-value tendering exercise, which saw six vehicle tracking systems considered and evaluated.
Mr Pulver explained: "The main requirements were that the system should save on fuel costs to a sum equivalent to or greater than the cost of running the system, and should provide additional financial benefits such as reduced costs of vehicle components, insurance claims excesses and vehicles.
"Quartix had the system with the required features and functionality at the most competitive price. Furthermore, Andy Kirk, their sales and marketing director, was very straightforward to work with, receptive to our requirements and responsive to our requests."

Recommended vehicle tracking
"We hadn't used vehicle tracking before and up to that stage managing the fleet had been quite difficult and time consuming. Now things are much quicker and easier."
Darrell Pulver began the procurement process by seeking suitable candidates through a combination of advertisements and online research. Finally, the council opted for the Quartix vehicle tracking system on the strength of its performance. Mr Pulver has since recommended it to five neighbouring district councils.