Quartix Technologies plc, a leading supplier of subscription-based vehicle tracking systems, software and services in the UK, is pleased to confirm that, as announced on July 21, Richard Lilwall has commenced his appointment as Chief Executive Officer of the Company, as successor to Andy Walters, who has retired as Chief Executive Officer following 20 years in the role.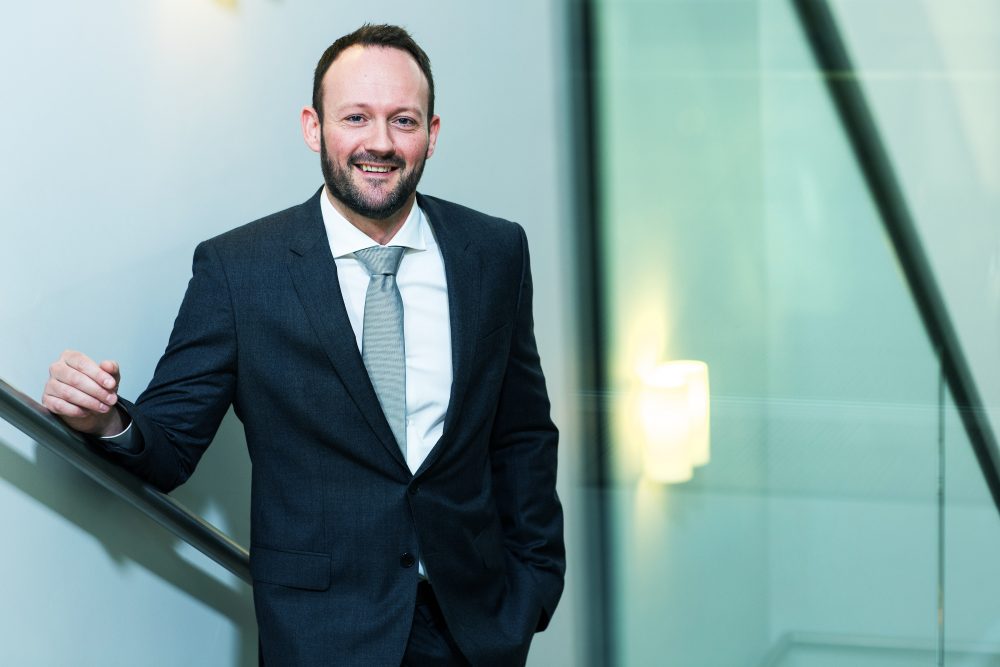 Mr Lilwall has also joined the Board of Quartix Technologies plc and Mr Walters remains on the Board in a non-executive capacity.
Mr Lilwall was previously VP and European Managing Director of Teletrac Navman, a leading international supplier of vehicle tracking and telematics services and systems.
Q3 Trading update
The Board is pleased to report that it expects revenue, profit and free cash flow for the year to 31 December 2021 to be in line with current consensus market forecasts, which are shown at the foot of this announcement1.
The Company's subscription base has grown by 12% to just over 195,000 vehicles in the first 9 months of 2021, driven in particular by strong growth in France and the Company's new territories*. New subscriptions in the first 9 months of the year have increased by 22% compared with the same period in 2020 (as shown below) and by 13% compared with 2019.
*Note – new territories included: Spain, Poland, Germany and Italy
The annualised recurring revenue of the fleet subscription base was £23.5m on 1 October, representing a gain, in constant currency terms, of £1.5m since the start of the year, based on exchange rates as at 1 October.
Andy Walters, retiring CEO of Quartix, commented: "I have followed Richard's progress with interest over the past 20 years. He created a very successful telematics distributorship early in his career and has excelled at every role he has undertaken since then. I am delighted that he has now joined the Board as CEO. He is passionate about the potential in the telematics market, and I know that he will be an excellent fit within the Company's culture. I shall continue in the role of Founder Non-Executive Director on the Board of Quartix Technologies plc."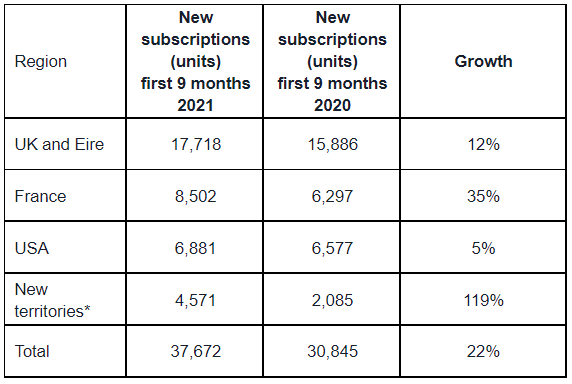 1 The Board believes that consensus market expectations for 2021 prior to this announcement, were as follows: Revenue: £25.6m; Adjusted EBITDA £5.0m; Free Cash Flow2: £3.5m.
2 Underlying Free Cash Flow stated before expenditure on 3G swap out in the US – see 2020 Annual Report.