Quartix has appointed Sean Maher as Sales Director and expanded its UK and French sales teams to elevate engagement with the larger business fleet sector. The business now has an increased field sales capacity provided by an expert team of representatives across the UK and France.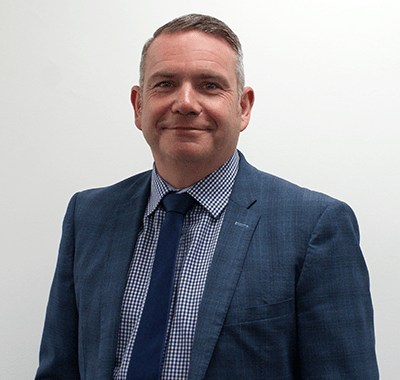 Sean Maher (pictured) was promoted to Sales Director in December 2020. Sean holds 13 years of telematics experience with Quartix, through which time he has built fantastic relationships with Fleet Managers, Operations Managers and business owners nationwide. Sean and the field sales team visit a large range of businesses across the UK, with an increased focus on large fleets. 2021 now brings Field Sales Managers Ray Barnett and John Lilwall to Quartix. They join Sean Maher, Andy Edwards and Joanne Dann in the Field Sales team, arming the brand with extensive experience in the fleet telematics arena.
"In what was the most challenging year for businesses worldwide, Quartix powered through to achieve remarkable trading results, demonstrating growth and resilience. We begin this year in a great position and I'm eager to see the difference our new team members can make in 2021," says Sean. The business has set higher targets for 2021, particularly with larger business fleets, and intends to keep the momentum gained over the past couple of years.
Ray Barnett brings a wealth of experience with other vehicle tracking suppliers to Quartix, where he will cover large fleets in London and the South East. It was Ray's valuable experience of selling to the Civil Engineering and Groundworks industry that initially led him to a career in vehicle tracking, as the technology solved many challenges faced by Plant Managers and Fleet Managers. Having also represented other vehicle tracking brands, John Lilwall will cover the Midlands and East Anglia. Just prior to joining Quartix, John operated as a Quartix reseller. Both Ray and John will provide a great advantage to the company's field sales capability.
On operating as a Field Sales Manager during a global pandemic, John comments, "The world has certainly become more skilled at video meetings; We adapt to make things work. Opportunities do tend to arise more when dedicating the time to visit a business in person, so we are keen to have that option again soon".
A unique offering from Quartix is the SafeSpeed report that scores driver speeds in relation to other vehicles on the same stretch of road; Innovative research that won the company a Queens Award in 2018. This functionality, together with the ability to integrate footage from a leading dashcam provider, has contributed to Quartix's success with larger fleets.
In addition to expanding its UK field sales team, Quartix has launched field sales operations in France. David DuFoix embarks on his first year of promoting Quartix in the field, based in Lyon. David has over 25 years of experience in new technologies, including Siemens and Mapping Control. "A company's fleet is often the second largest cost item after salaries. We optimise vehicle costs and increase the productivity of teams," says David. "It was a natural fit for me to join Quartix. The value placed on customer experience is demonstrated by the 'Investor in Customers' gold award Quartix received in 2019."