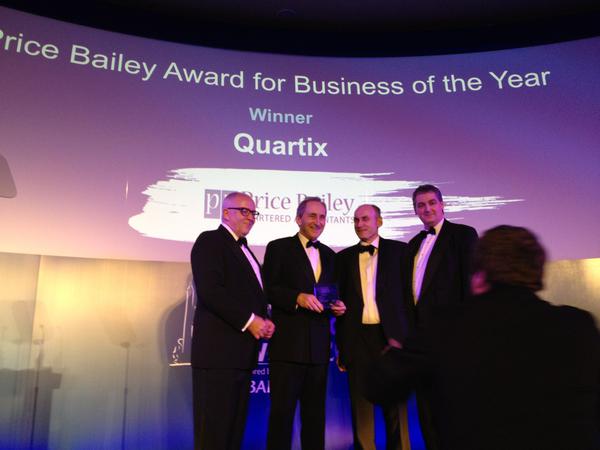 Leading vehicle tracking supplier Quartix is celebrating a fantastic month after announcing its maiden results as a public company on 3rd March, being named as one of the 1,000 Companies to Inspire Britain, and last night winning the coveted Business of the Year accolade in the Cambridge Business Excellence Awards.
Quartix saw continued growth in demand for its vehicle tracking systems, software and services last year, in both the insurance sector and its core fleet business.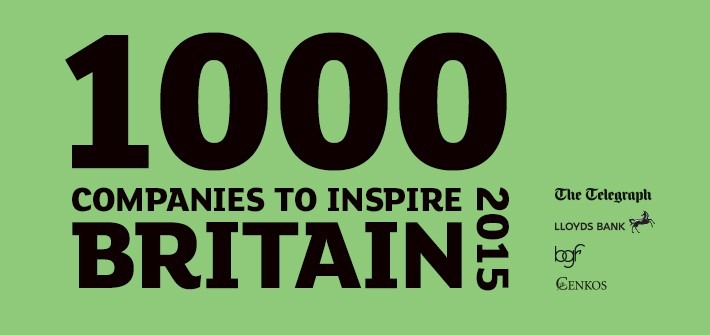 Total sales grew by 15.9% to £15.3M, with nearly 50,000 new tracking systems installed, and revenues from the fleet sector increased by 20%. Quartix had a strong year in France, where revenues grew by 37% in Euros, and in the USA where the company opened an office in Chicago in April 2014. Quartix has now gained new customers in 70% of the States and finished 2014 with more than 100 fleet customers.
After listing on the AIM market of the London Stock Exchange last November, Quartix was named this month in an LSE Group report as one of the 1000 Companies to Inspire Britain. The report celebrates the UK's fastest-growing and most dynamic SMEs in the UK, identified as "the driving force behind the UK's economy".
"With over 4 million SMEs in the UK, we are delighted to have been named as one of the top thousand to inspire British businesses," says Andy Walters, Managing Director of Quartix. "We have grown significantly in the last few years and have continued to invest in our technology and our people."
Furthermore, Quartix was yesterday named Business of the Year at the Cambridge News Business Excellence Award at a ceremony at King's College, hosted by the widely-respected BBC Middle-East Editor Jeremy Bowen. The panel of judges noted that Quartix "led the way in 2014" in terms of growth, diversification, international expansion and profits, thanks to a loyal and dedicated team – 95% of which are based in the UK.