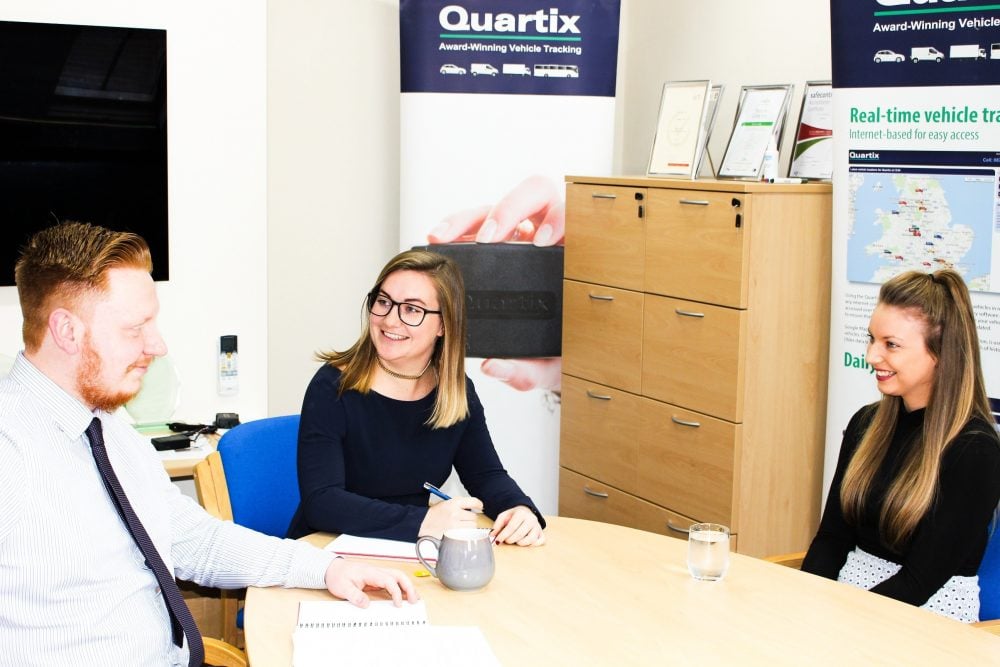 Quartix has been put forward for this year's East of England Business Awards, entering the Private Company of the Year category.
Organiser Business Weekly reports: "Vehicle-tracking specialist, Quartix, has defied immense problems within its own industry.
"Its tracking system offers real-time tracking on the internet as well as a large array of management information and reports by e-mail.
"The company has more than 2,000 fleet customers in the UK and tracks over 20,000 vehicles.
"In the past 12 months the market for tracking systems has collapsed by 50 per cent following a fall in sales of new commercial vehicles and the dearth of lease finance.
"Despite this, Quartix has registered growth in sales, installations and profits in 2009 and the company is on track to achieve more than £2m profit by year-end."
Earlier this year Quartix received both the Van Fleet World 2009 Innovation Award and the Institute of Transport Management's Vehicle Tracking Solutions 2009 Award, and in August became a Fleet News Readers Recommended company.