Quartix is proud to announce that it has been awarded an independent Gold accreditation from Investor in Customers (IIC). IIC assesses how businesses understand, meet the needs of, and delight customers, as well as create customer loyalty. Quartix's results are a testament to the strong relationships built between its staff and customers, and their dedication to providing high standards of customer service.
At Quartix, providing a superior customer centric experience is integral to the business' strategy. Richard Lilwall, CEO of Quartix said "Understanding how our customers feel about the service we provide and understanding where we can improve is invaluable. With these insights we can further align our service offering with customer needs and know where to focus our attention."
James Edmonds, Director of IIC, commented on Quartix's performance: "Quartix have shown an extremely strong customer culture again in their 2023 assessment. The achievement of Gold is the product of consistent progress and cementing an already strong customer centric culture. The whole team at IIC congratulates Quartix on the result, and we look forward to working together in the future."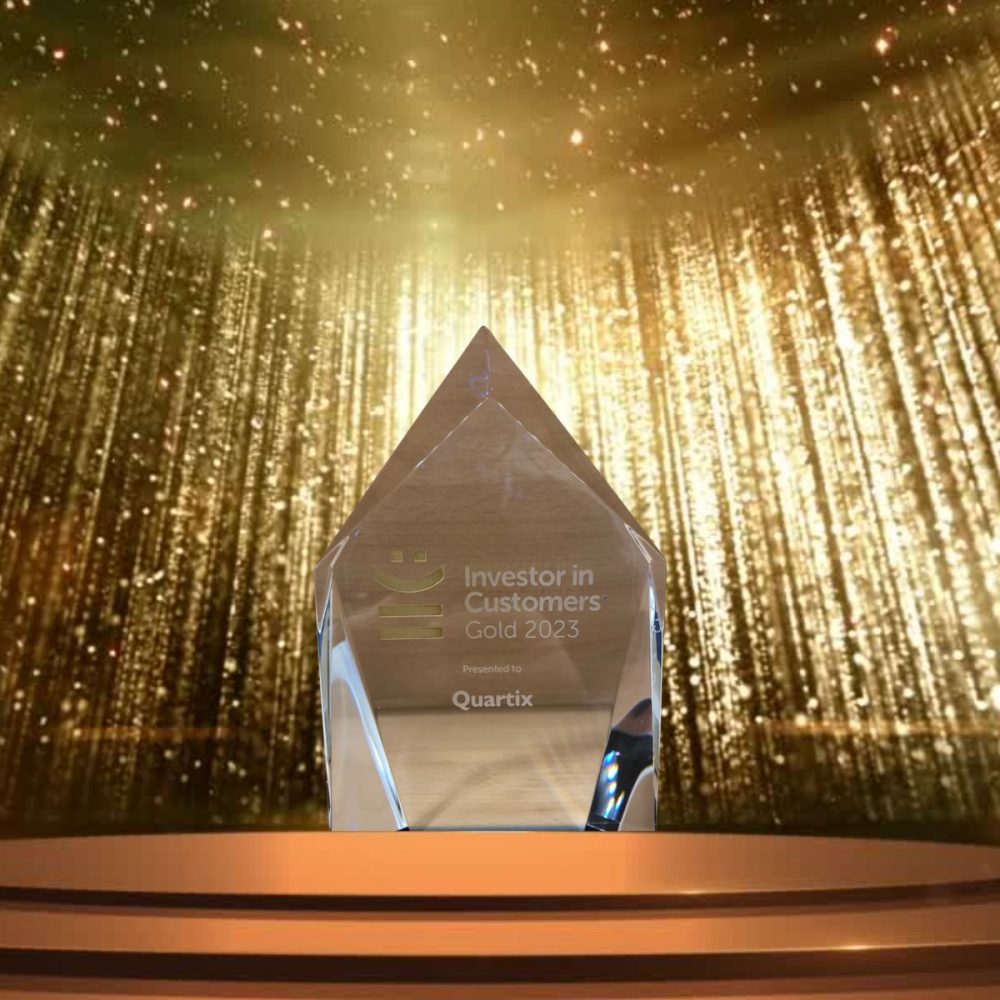 Approximately 30,000 customers, staff and business partners were invited to take part in the survey, including all geographical regions and fleet sizes. Results showed high performance across all segments and regions, indicating a consistent approach to managing the customer experience. This demonstrates Quartix's commitment to putting its customers first and providing an outstanding level of service at every stage of their journey.
The Investor in Customers accreditation process measures an organisation's ability to understand its customers' needs and meet their expectations – something that remains at the heart of Quartix's mission today. Achieving Gold award status, recognises Quartix's efforts towards creating an environment where customers feel valued and appreciated, setting Quartix apart within the fleet telematics industry.