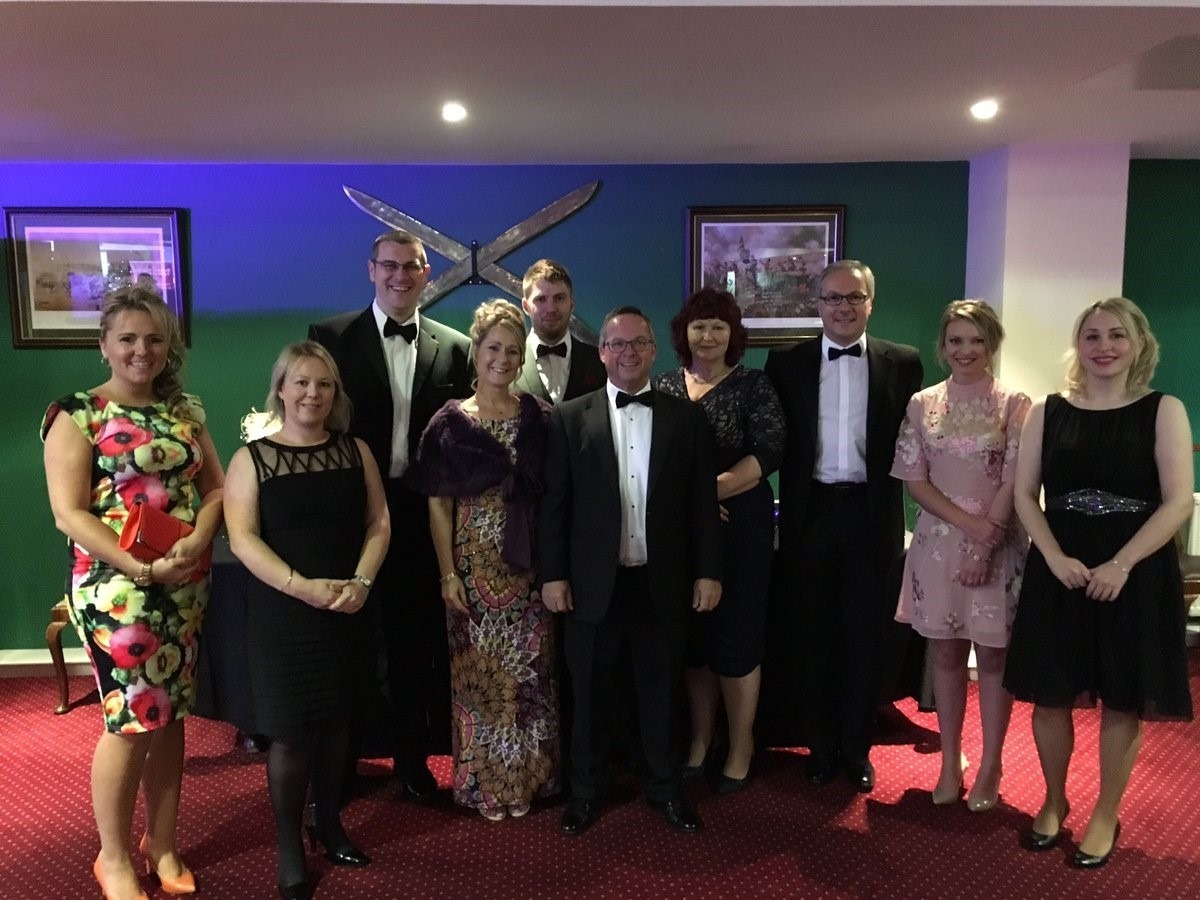 Quartix staff at Dering Lines, Brecon, celebrating a third win in the Growth Category of the Powys Business Awards
Vehicle tracking specialists, Quartix, recently attended The Powys Business Awards and were honoured to win the Growth Award category for the third time. The business, which recently celebrated its' 15 Year Anniversary has seen consistent growth and was delighted with the recognition from the Powys Business Award judges.
Since its formation in 2001 Quartix has grown to become one of the UK's most respected vehicle tracking companies with 127 staff members most of whom are based at the offices in Newtown. Quartix now supplies its product to the UK, France and the USA and installs one of its tracking systems every 1 minute and 40 seconds of the working day.
"Vehicle-tracking is a competitive industry but by designing everything ourselves we can focus on customer needs and react quickly to changes in the sector," commented Andy Kirk, Sales and Marketing Director. "Constant innovation is the key to continued growth, recent developments such as the Quartix SafeSpeed Database enable our customers to play a part in making our roads safer.
The award is significant when you consider the standard of entrants so I am delight to receive this on behalf of our entire team, it reflects their continued hard work and dedication."
Quartix vehicle tracking solutions are used by over 8,000 fleets of all sizes to improve operational efficiency, reduce fuel usage and improve the safety of their mobile workforce. Quartix technology is also used by 12 major insurance brands for their young driver insurance programmes.