Quartix now integrates with dashboard cameras through a partnership with Fleetfocus. The FF2000 connected camera, available via a Fleetfocus subscription, works with the Quartix system to provide dashboard video recordings of a driver's trips that can be downloaded and reviewed later.
These recordings are not stored on Quartix's servers; they are saved for up to three months on the Fleetfocus servers. On the Quartix system, camera recording notifications appear on the daily route map. Users can access the recordings taken by the camera in three ways:
Recordings that have already been downloaded from the camera to the Fleetfocus servers appear on the daily route map automatically. These downloads could have been triggered by the camera or by the user, as below.
The user can request a download for a specific data point in the map (or to start at any second between 2 datapoints), if one wasn't automatically downloaded. For example, if an accusation of erratic driving is made against a driver, requesting the footage of the incident could settle the matter.
Quartix triggers a download from the camera to the Fleetfocus servers for all speed events logged by the Quartix system appearing in the daily route map.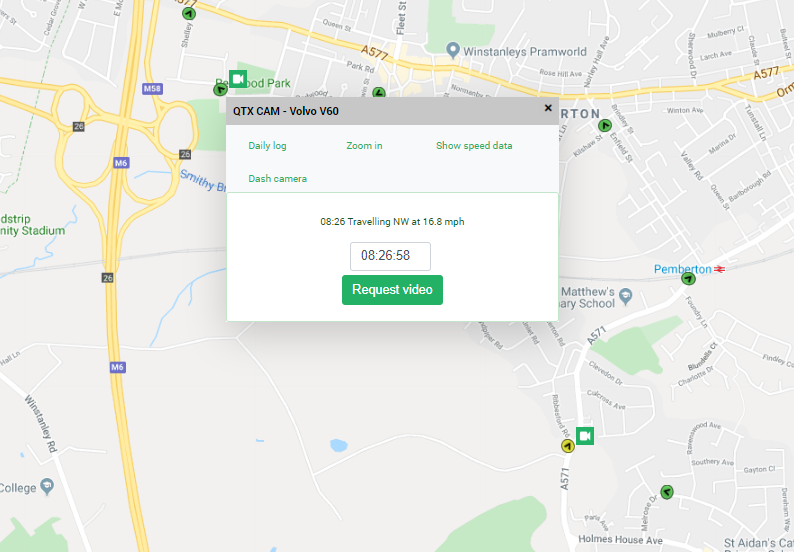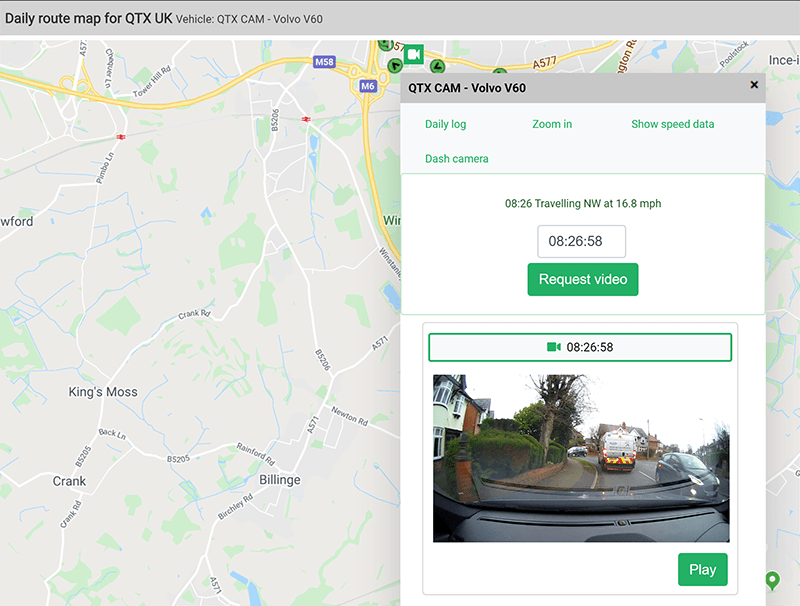 If a recording isn't available on the Fleetfocus servers right away when Quartix requests data, Fleetfocus will request the data from the camera and there will be a notification pop-up when it becomes available.  
Because the camera's store approximately 25 hours of footage, the length of time that recordings will be available for download depends on how much the vehicle has been driving during that time. The data is kept in the Fleetfocus servers for three months once downloaded from the camera.