See your fleet's total mileage
Quartix has released a new report to show trips for many vehicles over numerous days. It offers a simple way to see a fleet's total mileage, driving hours and idling time over any time period. For those interested in totals by vehicle or driver, the summary screen shows the driving and idling times as well as the total distance for each vehicle or driver for the whole of the report period.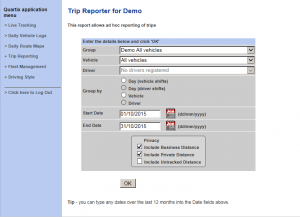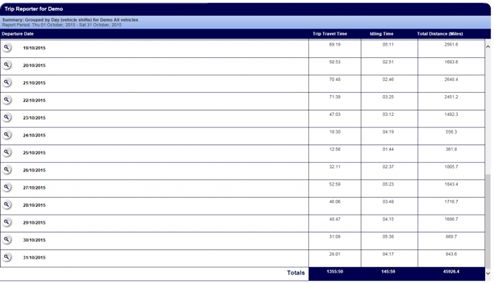 Group by vehicle or day​
Because some companies do not monitor their vehicles all of the time, the report offers the ability to include or exclude the non-monitored mileage, or to just report on the total non-monitored distance. As for monitored mileages, these can be grouped by vehicle or by day.
Export to CSV​
Some companies wish to do further analysis on the trips – in this case, the summary data and the detail can be exported to a .csv file. The new report will be available to InfoPlus and Corporate customers in the Trip Reporting folder.