What is geofencing?
Geofencing is a way to define a geographical zone to track if your vehicles are leaving or entering that zone. With geofencing the system uses the GPS signals from the tracking device to pinpoint location and marks the limits of an area. This 'area' is the geo-fence.
The Quartix vehicle tracking system enables you to define prohibited or mandatory geographical zones by simply using our drawing tool. You can also set up a 'custom location', which is an address or a point on a map (as opposed to an area or zone). You might use custom locations for specific addresses, such as your employee's home or your client's site. Whilst geofencing is an area – for example London. Although you can also use geofencing for an address. See examples below.
There is no limit to the number of geofencing zones you can set up and below we've listed several ways you can benefit from these features.
Vehicles need to be onsite overnight for insurance purposes:
Designate your address as a mandatory zone between e.g. 6pm and 7am.
Your company deliver materials to a major city, but you want driver to avoid rush hour traffic:
Set the area of the city as a prohibited zone on weekdays between 4pm and 7pm.
You want to ensure drivers stay on the job and do not go home during lunch:
Set the driver's home address as the prohibited zone between 10am and 4pm.
Your staff are working on a customer site remotely, and you want to make sure vehicles stay within that:
Set the customer address a mandatory zone between 8.30am and 5pm.
You want to prevent unauthorised use of vehicles at the weekend:
Set the areas where vehicles are kept as a mandatory zone between 7pm Friday and 7am Monday.
Custom location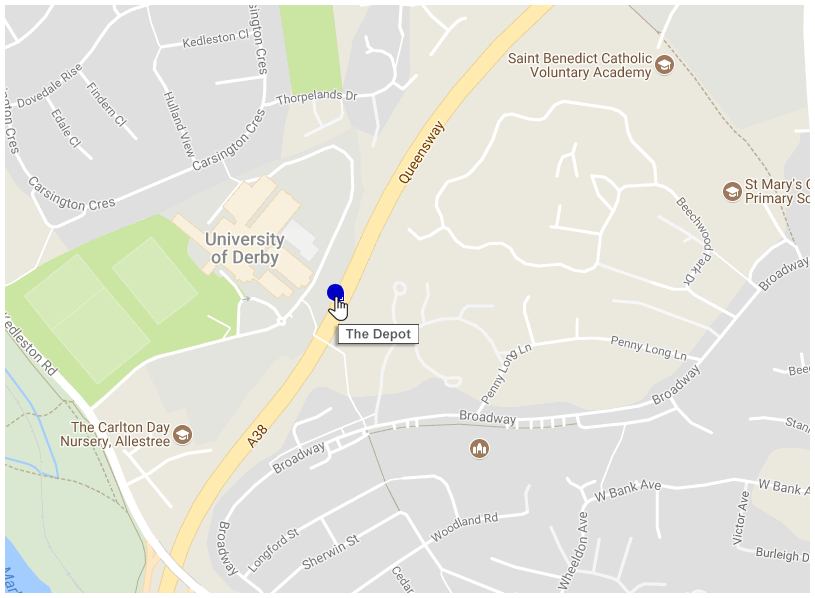 Geofence